You've been asking for it, and now you can get it without leaving the county: Sunday brunch.
Robinson Ferry restaurant in Warrenton will begin serving brunch every Sunday starting this weekend, and a new lunch and dinner menu is being launched today under Chef Ryan Grimm.
So maybe Sunday brunch seems a little more exciting, since it's something really new and some of us feel we've been deprived. But first things first: the new menu. It's in keeping with Robinson Ferry's general direction of serving high quality food, but with added structure, Grimm said, and uses locally sourced products when possible.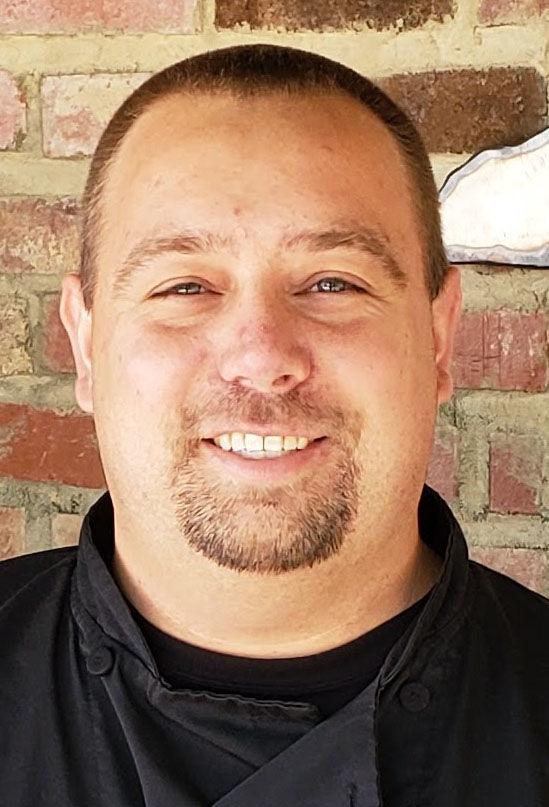 "I'm excited to be bringing on a new lunch and dinner menu," the chef said last week. 
Some of the dishes are on the menu already and are customer favorites, and some are returning from past menus.
The restaurant is bringing back the popular calamari appetizer to the lunch and dinner apps menu. Both menus will also include Cajun shrimp dip with tortilla chips, fried green tomatoes, wings, fried hoop cheese, and coconut and lime mussels as appetizers. Roasted tomato bruschetta or a cheese plate can also be ordered as as dinner app.
The lunch menu includes a house or Caesar salad with salmon, shrimp or chicken add-ons, as well as entrees including a BBQ chicken leg quarter, bacon and chicken mac and cheese, Robinson grilled chicken sandwich, meatloaf sandwich, fried shrimp Po' Boy, bacon and ranch chicken salad, and burgers.
Sides include fries, onion rings, apple slaw and a salad.
The new dinner menu, which includes vegetarian, vegan and gluten free options, offers the same lunch salads with add-ons, plus a wedge salad. A wide variety of entrees come with preset sides, but Grimm said the sides can be changed out with others on the menu if customers would prefer.
Entrees include burgers, parmesan vegetable risotto, vegetable primavera, beef bolognese over angel hair pasta, turkey meatloaf, fried shrimp, herb grilled chicken breast, braised beef tips, BBQ baby back ribs, pork tenderloin, honey and soy glazed salmon, a 12-oz. ribeye, and lamb lollies.
Side items include apple slaw, mashed potatoes, squash and zucchini, french fries, parmesan risotto, grilled asparagus, and mac and cheese.
House-made desserts will be rotating, Grimm said, but staples will include banana pudding, cheesecake and crème brulee.
Sunday brunch
Starting Sunday, Sept. 8, Robinson Ferry will be serving brunch every Sunday. Times may be adjusted in the future, but this Sunday, brunch will be from 11 a.m. until 2 p.m.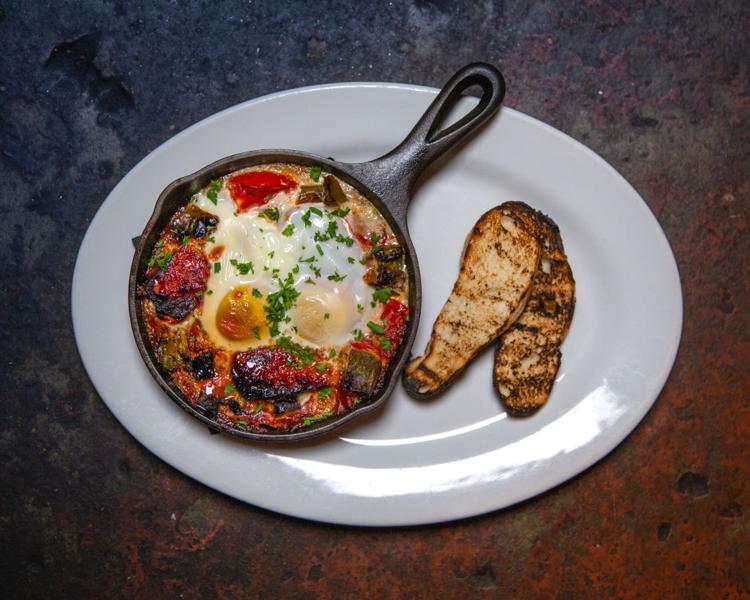 The menu is still being tweaked, but Grimm said that offerings may include a Black Forest ham benedict, fried green tomato benedict, chicken and waffles with hot sauce infused maple syrup, steak and eggs, a fried pork chop and eggs covered in gravy, and shaksuka, a dish of North African origin comprised of braised sausage and eggs in a smoked tomato sauce. We heard breakfast potatoes, creamy grits, ham, fried eggs and some other such words when the chef was talking, so don't be surprised by what ends up on the menu. He said it would all be good.
Of course, there will be coffee, and also a build-your-own Bloody Mary and mimosa bar with a variety of juices and condiments so customers can add their own twist to their favorite brunch drinks.
Grimm hopes that the new menu and introduction of a Sunday brunch will help him and the staff to evolve Robinson Ferry into a destination restaurant that gains statewide recognition as a place where people come for the experience.
To experience Sunday brunch for yourself, call 252-257-1991. Reservations are recommended.
Robinson Ferry is at 111 N. Bragg St., Warrenton.