Four artists matched with 12 local farmers produced a showing of 23 Warren County Farm Portraits on Saturday for a Warren County Public Arts Day event hosted by local nonprofit Working Landscapes.
Held in the county library's community room in downtown Warrenton, the two-hour open house showcased the artwork gallery style and included a Q&A with two of the artists. 
The project was funded through the North Carolina Arts Council Grassroots grant program and the Warren County Arts Council, as well as by Working Landscapes.
Included in the exhibit were four oil paintings by Warrenton's Angela Whitney, a 3D quilt by Heritage Quilter Jereann King Johnson, also of Warrenton, and from artists outside the county, 15 photographs by Jaffa Graves and three paintings by Jane Steelman.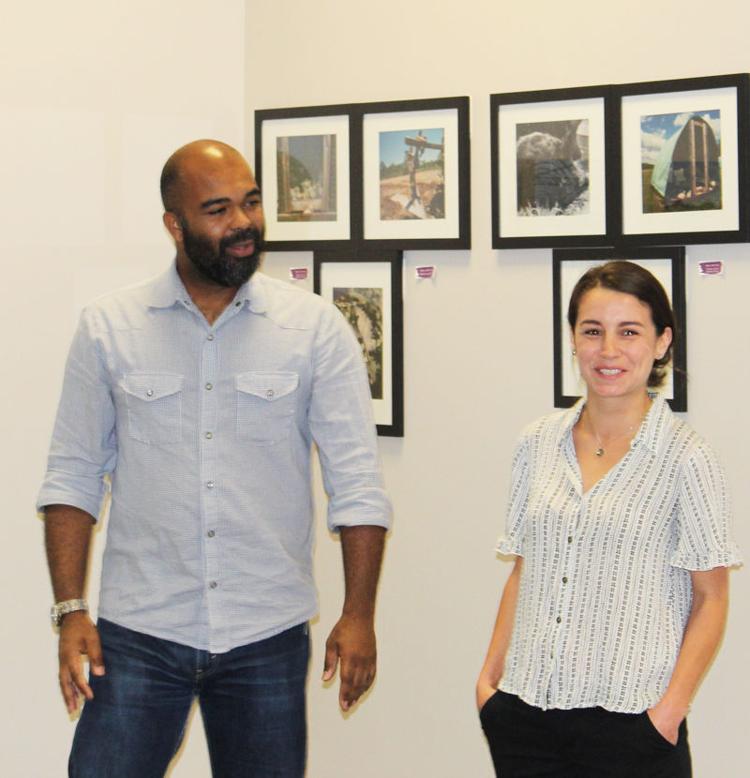 Whitney and Graves were on hand to take questions from 30-plus people there to admire their work, including some of the farmers whose property, farm animals and machinery had been captured on canvas and film.
Whitney, a largely self-taught painter who has always been into art, said she was inspired by the "face" of the places she was assigned to paint, for example, the stacked wood logs where James Henderson grows his shiitake mushrooms—"an art in itself" by the way they are stacked—and Steve Young's blooming peach trees last spring.
Photographer Graves originally thought he would shooting landscapes, but his work ended up being more about the relationships the farmers had with their farms and animals. Those relationships could be seen in the way a shorn sheep is resting its head against Joy Taranto of Clovermead Farm, or how Larry Davis is looking back at metal meets dirt as he discs up a row of soil.
Henderson, who started growing shiitake mushrooms in his backyard about seven years ago on horizontally stacked logs, said he didn't expect Whitney's painting to be so beautiful.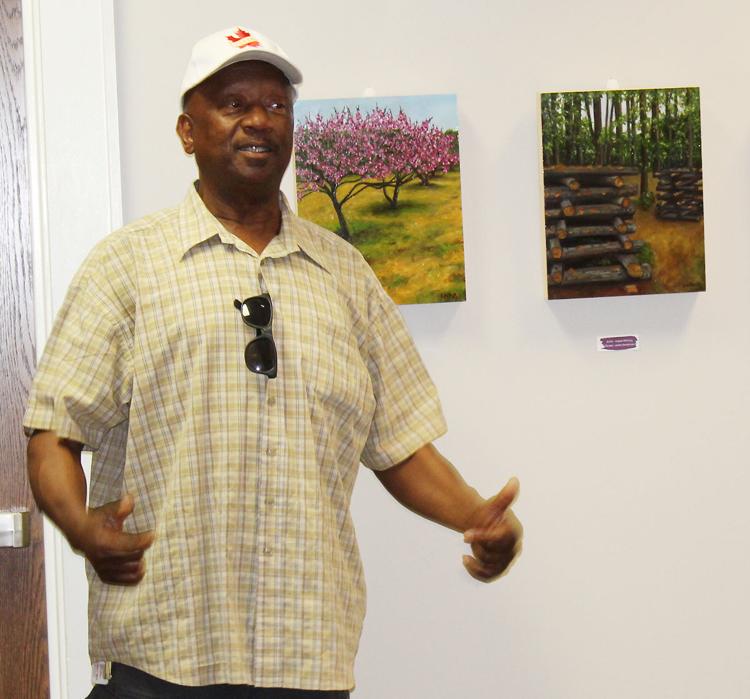 "It looks just like it," he said.
Henderson enthusiastically encouraged mushroom growing so that others in the county could "make a lot of money," he said, laughing.
When asked how the Farm Portraits project impacted how they viewed agriculture in Warren County, Graves said he viewed it as a way to document what's going on now in the farming community.
Whitney, who is plugged in to the community not only as a local resident, but through her work at Warrenton eatery Robinson Ferry, said she feels very connected to the farmers here.
Alex Borst, program coordinator with Working Landscapes and event host, said he didn't think many people were connected to farms anymore, and that's why the Warren County Farm Portraits project was important.
Warren County Farm Portraits