Rosemont Winery of Virginia will hold its 11th Annual Wine & Art Festival Saturday, June 15 from 10 a.m. to 5 p.m. Admission is free for this family event.
More than 35 fine artists and exhibitors, including artists from Lake Gaston, will be featured, bringing art of all media, including paintings, photography, pottery, jewelry, woodworking and more.
This year the show will be joined by Gregory's Grill and Adobo Joe, who will be offering a variety of food options throughout the day.
Also, as in the past, there will be a raffle of three $100 gift certificates drawn in the afternoon to be redeemed at any participating artist's booth. The drawings will be held at noon, 2 p.m. and 4 p.m., but those entering the raffle have to visit the artists first, so be sure to come early and see what they have to offer.
There will be a $5 commemorative Wine & Art Festival glass with unlimited tastings for sale at the big tasting tent in the middle of the Artist Village. 
Rosemont is at 1050 Blackridge Rd., in LaCrosse, Va.
Meet some of the artists
Anne Britt – Ebony, Va.
Beaded Jewelry
Anne is a self-taught beader who loves working with color and texture and exploring new techniques. She and her husband retired to Lake Gaston three years ago. Beading became a passion for Anne about eight years ago.
Celtic Pottery – Timothy Moran & Janet Gaddy – Brown Summit, N.C.
Pottery
Janet and Timothy have backgrounds in art and chemistry and are the perfect blend for what they create. Together, they have the necessary skills, processes, and techniques to create glaze formulas and conduct complicated multi-level firings to produce unique pieces.
Dencreations – Nancy Dahl and Deborah Wagstaff – Red Oak, Va. 
Jewelry
Nancy and Deborah are jewelry artisans from Clarksville, Va. They both graduated from college with design degrees and worked in corporate design for 20 years. They have been making jewelry for around 20 years, and their work can be found at Strum and Co. in Clarksville, Va.
Bob Dobson – Henrico, N.C.
Wood Turning
Bob is a retired U.S. Marine Corps colonel. He enjoys golfing, reading, and cooking and has been turning wood for two years.
JJ and George Doyle – Union Level, Va.
Paintings and Handmade Leather
Retirement and a move to Virginia opened doors for this couple, who worked at a lifetime of careers ranging from bed and breakfast owners to chefs. They left the suburban life behind, and the payback is time to work on JJ's art and George's leather.
The Clarksville Weaver – Randie Felts – Clarksville, Va.
Handwoven Fiber Arts
Randie has been weaving for more than 12 years and continues to develop new designs for fun and functional fine, handwoven apparel.
Jenna Fromal – Roanoke Rapids, N.C.
Oil & Watercolor Paintings
Jenna has been painting all her life, specializing in figurative and portraiture early in her painting career. Currently, she is a high school art teacher. Jenna loves capturing "fleeting moments" in artwork.
Allison Harn – Raleigh, N.C.
Glicée Prints & Hand-painted Tea Towels
Allison is an artist from Raleigh. Her fine art watercolor and gouache illustrations often include food, drinks, animals and nature. In addition to her paintings and prints, she creates vibrant custom patterns that adorn her one-of-a-kind tea towels.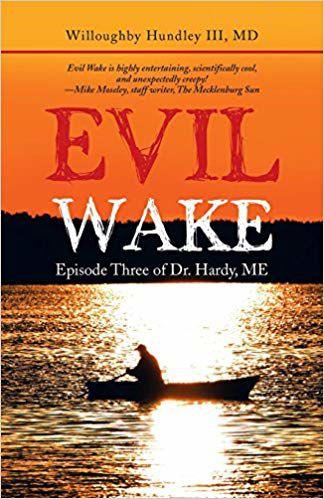 Willoughby Hundley – Boydton, Va.
Author
Dr. Willoughby Hundley is a graduate of VCU Medical School and works as an emergency room physician. He has written three mystery fiction novels based on experience as a local medical examiner. He lives with his wife in Boydton, Va. 
Teresa Inge – Chesapeake, Va.
Author
Teresa grew up reading Nancy Drew mysteries. Combining her love of reading mysteries and writing professional articles led to writing fiction. Today, Teresa doesn't carry a rod like her idol, but she hot rods!
Janet Jackson – Raleigh, N.C.
Jewelry
Janet's love of rocks morphed into a jewelry business. She is retired and devotes her time to creating unique jewelry pieces. There is no store – just a studio in her spare bedroom. To sell, she just packs the car and travels.
Kindred Spirits Pottery – Woodbridge, Va.
Pottery
Brigitte and Dale are husband and wife studio potters, handcrafting pottery on the wheel and hand-building. Their life together is a journey, as is their pottery. They are both recently retired, and Kindred Spirits Pottery is a part of them, a way to express their love for family, friends, animals and nature.
Pine Tree Pottery – Virginia Lang – Littleton, N.C.
Pottery
Virginia is retired after 35 years as a flight attendant and has been making pottery for 30 years.
M & M Creations – LaCrosse, Va.
Metal Crafts
Marty is a retired welding instructor who loves to tinker. His creations are made from re-purposed items and have been purchased by people from Maine to Florida. From largemouth bass to crabs, pigs and turtles, you will be sure to find something that fits your taste.
Lake Fish Designs – Lori Magnusson – Henrico, N.C.
Hand-Painted Signs
Lori has always loved mixing and blending paint. She began rehabbing furniture, which grew into signs. While she still enjoys rescuing furniture, painting signs and home décor also encompasses her enjoyment of designing on her computer. Each sign is a hand-painted, unique and one-of-a-kind.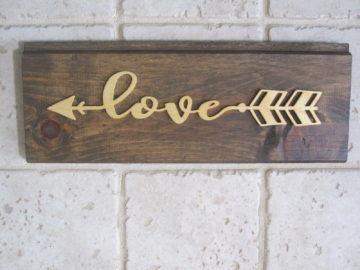 Scrollsaw Chris – Chris Ruch – Ebony, Va.
Wood Scroll Saw Pieces
Chris Ruch retired onto Lake Gaston with his wife Valerie in 2011 from New Jersey. He began woodworking and scroll sawing as a hobby. Chris cuts each piece by hand, one at a time, without the use of a computer-driven laser or router. He's just a retired man with lots of time and way too much sawdust in his garage.
George Sheffield – Blackstone, Va. 
Woodworking and Birdhouses
George is a self-taught hobbyist woodworker for over 60 years. He makes unique and unusual birdfeeders and birdhouses, as well as pepper mills and other unusual wood items.
Josephine Lane Bow Ties – Erika Tanner – South Hill, Va.
Hand-crafted Bow Ties
Josephine Lane is a young business that came about when Erika had a difficult time finding unique self-tie bow ties for her husband that were also affordable. Erika's "day job" is school counseling, so being able to be creative is a wonderful stress relief.
Virginia Peanut Company – Franklin, Va.
Peanuts
Offering over 12 different types of peanuts, Virginia Peanut Company has some of the best peanuts around. They carry traditional flavors like sea salt and black pepper, or try something exciting like dill pickle.