Preservation Warrenton will host All About Town…A Talk Series on Saturday, Oct. 5, in historic downtown Warrenton.
The free, daylong event will begin with a sign dedication at the Warrenton Post Office, 143 N. Main St., at 9:30 a.m. There, Preservation Warrenton and the Warren County Arts Council will dedicate a sign recognizing the historical and cultural significance of the New Deal Mural that is above the postmaster's door on the inside left wall of the post office.
Commissioned in 1937 and completed the following year by Alice Dinneen, the mural features a pastoral scene. Dinneen was paid $680 for the mural, which Warrenton Postmaster C.F. Moseley called "a splendid piece of work and an addition to the office."
The educational sign will recognize the significance of the nearly 100-year-old painting.
At 10 a.m., Portia Hawes with Heritage Quilters will present "The Family of Quilts" and discuss Alice Baker Harris Fain and Aaron Hendrick, former owners of the historic Hendrick House. Hawes is a descendant of Fain. This program will be held at the Warren County Courthouse, 109 S. Main St. 
Attendees may visit a quilt display in the Hendrick House, which is located behind the courthouse and will be open during the day. The Hendrick House is home to the Heritage Quilters.
At 11 a.m., N.C. Central University law school professor and Warrenton native Jim Beckwith will present "All in the Family: Diomed, Sir Archie and Henry from the 1780 Epsom Derby to the Great Match Race of 1823" at Warren County Memorial Library. The library is at 119 S. Front St.
Beckwith will discuss the life and racing career of Sir Archie, said to be America's first great thoroughbred stallion, who spent much of his life and racing career in Warren County. 
The presentation will include information on Sir Archie's owners and trainers, other notable racehorses descended from Diomed or sired by Sir Archie, historical facts, and important horse races that took place during Sir Archie's life run by horses that were either related to or sired by him.
A break for lunch, shopping or just walking about town will be taken from noon until 2 p.m.
At 2 p.m., Dr. James W. Clark, Jr. will present "Vaughan: A Suburb of Macon and Much More" at Warrenton Presbyterian Church, 304 N. Main St.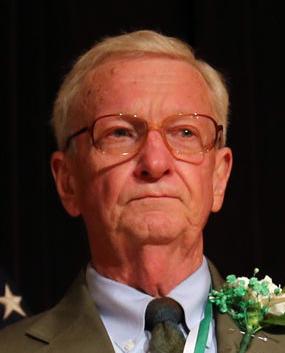 Clark grew up in the Vaughan community, east of Warrenton, where his family farmed and operated a service station and general store. After graduating from Littleton High School, he earned bachelor's and master's degrees in English from the University of North Carolina at Chapel Hill, and a doctoral degree in English from Duke University in Durham. 
Clark became a professor of English at N.C. State University in Raleigh in 1967, where he remained until retiring in 2005. He spent time volunteering in a variety of literary and youth development organizations such as the Thomas Wolfe Society and 4-H. 
In 2011, Clark was presented with a 4-H Lifetime Achievement Award, and in 2017, he was inducted into the National 4-H Hall of Fame. Last year, Clark was inducted into the N.C. Literary Hall of Fame.
His program on Oct. 5 will include stories and life experiences highlighted in his new book, "Finding and Keeping Vaughan, North Carolina: Our Hometown." During the presentation, Clark will distribute a handout with instructions on how attendees may access his book for free.
The final talk in the day's series will begin at 3 p.m. "The Future of the Plummer Hook & Ladder Company" and Town Hall tour will be led by Anne Harris and Warrenton mayor Walter Gardner at 119 E. Market St.
Organized in 1846 and chartered in 1868, the Plummer Hook & Ladder Company was Warren County's first fire department and is recognized as the longest serving all black volunteer fire department in the state of North Carolina. Harris will talk about the department's history and some of the people who played important roles over the years, including the Ransom brothers, who built the department's first piece of equipment: a mule-drawn wagon equipped with a hook and ladder and several dozen buckets for carrying water for use in extinguishing fires. 
The original bucket wagon is currently housed at the North Carolina Museum of History in Raleigh. Talk Series attendees will have a chance to hear about plans for its return to Warrenton when Harris talks about future plans for the Plummer Hook & Ladder Company, which became the Warrenton Fire Department and later merged with Warrenton Rural Vol. Fire Department.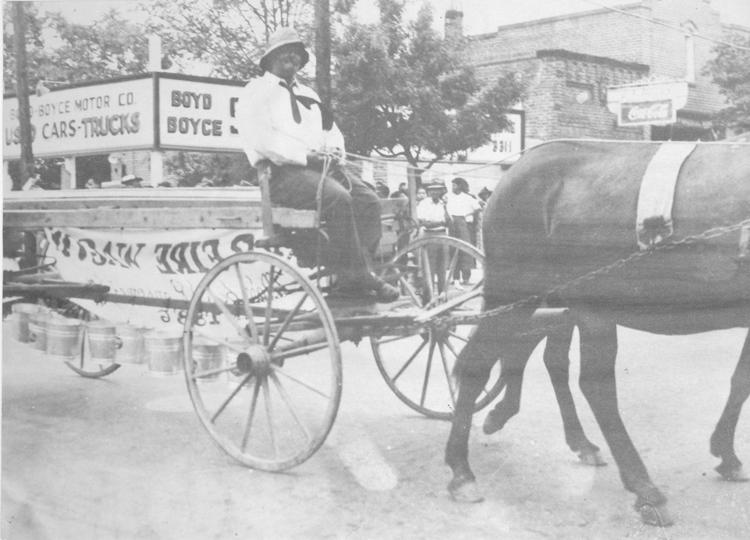 Gardner will lead participants on a tour of Warrenton's newly renovated Town Hall, which is the site of this final stop on the All About Town series before a celebration reception.
The reception will be held at the Jacob Holt House, 122 S. Bragg St., from 4 to 5 p.m. Hosts are Preservation Warrenton directors.