A ceremonial ribbon-cutting here on Wednesday, Aug. 7, marked the addition of two new cell tower sites — one near Warrenton and the other near Lake Gaston —  and the arrival in Warren County of FirstNet, a nationwide wireless broadband network designed solely for first responders.
The network creates a bandwidth that gives communications by emergency personnel who sign up for the FirstNet service priority over everything else. 
According to its website, FirstNet came about as a result of the Sept. 11, 2001, terrorist attacks. Land and mobile phone lines were so overwhelmed by a high volume of calls that communication systems used by law enforcement, firefighters and paramedics could not operate easily.
In 2004, the 9/11 Commission Report identified gaps in emergency communications and recommended a nationwide network dedicated solely to public safety personnel.
FirstNet (the First Responder Network Authority of the United States) was created in 2012 as an independent authority within the National Telecommunication and Information Admin-istration. In 2017, FirstNet selected AT&T to build and manage the broadband network.
According to AT&T, the broadband network is designed to cover all 50 states, five U.S. territories and the District of Columbia, including rural communities and tribal lands in those states and territories.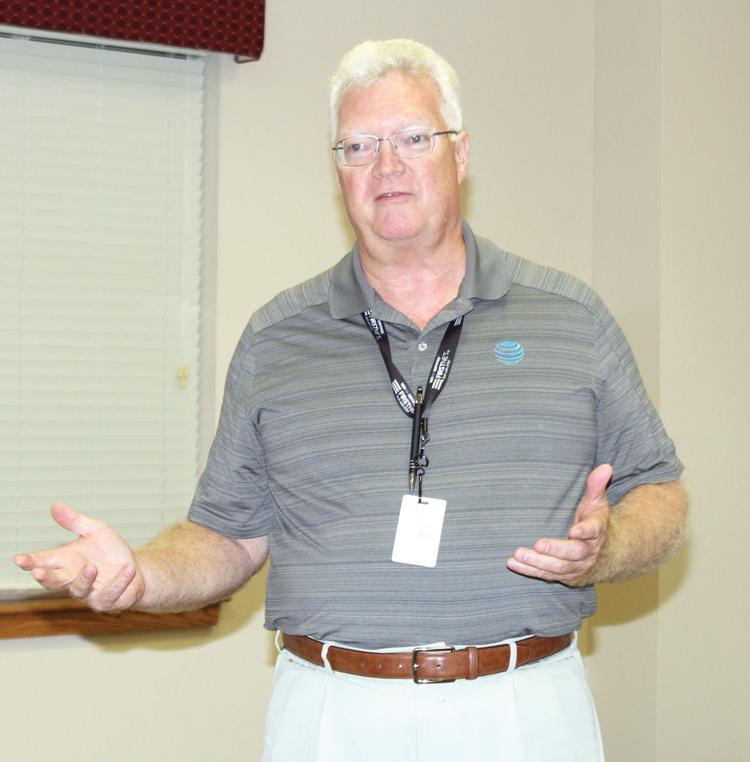 FirstNet Retail Specialist Robert Colgan discussed the need for the broadband network during a meeting of Warrenton Rural Volunteer Fire Department members last week. 
"We don't want to put you at risk or put the people you serve at risk," he said.
Colgan said that the network, known as Band 14, is devoted exclusively to a growing list of emergency responders that includes law enforcement, fire, emergency medical services, power crews, emergency room personnel and 911 center operators.
He gave the analogy of a packed football stadium or concert venue filled with thousands of spectators using their cellphones to share their experience with others. With everyone trying to communicate at the same time, available bandwidths will be clogged if there is an emergency – except for Band 14 for emergency personnel.
"FirstNet puts first responders in the front of the line," Colgan said. "You can always make calls."
He said that more than 700,000 emergency personnel across the country have chosen to use FirstNet. First responders within Warren County may sign up for the service at a cost of $39.99 per month to cover talk, text and data, Colgan added.
Several Warrenton Rural firefighters asked about spotty cell coverage in areas across the county.
"We know areas around here are spotty, and we are trying to do something about it," Colgan said.
He added that AT&T and FirstNet are working to expand the network in Warren County. However, Colgan said that a timeframe for when additional cell towers will be erected is unknown.
Among the elected officials attending last week's ribbon-cutting was Congressman G.K. Butterfield.
"The men and women who put their lives on the line as first responders have long needed the advanced technological tools that will not only help keep them safe, but will also help them do the best job possible of serving their communities," he said. "That's especially true in small towns and rural areas. I supported the legislation behind FirstNet because I realized this network supported more than a fast network experience, but this improved communication can literally save lives in places like Warren County and across eastern North Carolina."