Preservation Warrenton celebrated its Partners in Preservation on Saturday with a scholarship presentation and special program at Shady Oaks, the home of Matt and Megan Shepardson near Warrenton.
The organization's Robert Davie outlined Preservation Warrenton's ongoing work to preserve and highlight local history through such efforts as historic homes tours and merit scholarships, and, more recently, by entering a partnership to assist with the renovation of the former All Saints' Episcopal Church and acquisition of Reynolds Tavern, both in downtown Warrenton.
Scholarship presentation
Preservation Warrenton's Magnolia Clanton announced that 2019 Warren County High School graduate and class valedictorian Nicky Heisler received the organization's merit scholarship. Accepting the scholarship on Heisler's behalf were her parents, Fred and Kim Heisler.
At WCHS, Heisler served as student body president and peer mentor, and she was a member of the National Honor Society and softball team. She achieved Principal's List honors and was named Female Athlete of the Year.
A student at North Carolina A&T State University and member of its softball team, Heisler is studying psychology with hopes to also major in Child Development and Family Studies. She plans to attend UNC-Greensboro to earn a master's degree in School Counseling and return to Warren County to work as a guidance counselor with Warren County Schools.
The Vanderbilts
Dr. Elliot Engel, who has been the featured speaker for a number of Partners in Preservation events, returned on Saturday to discuss the Vanderbilt family, who immigrated from De Bilt in the Netherlands to the United States, where they built a fortune through business and the railroad industry.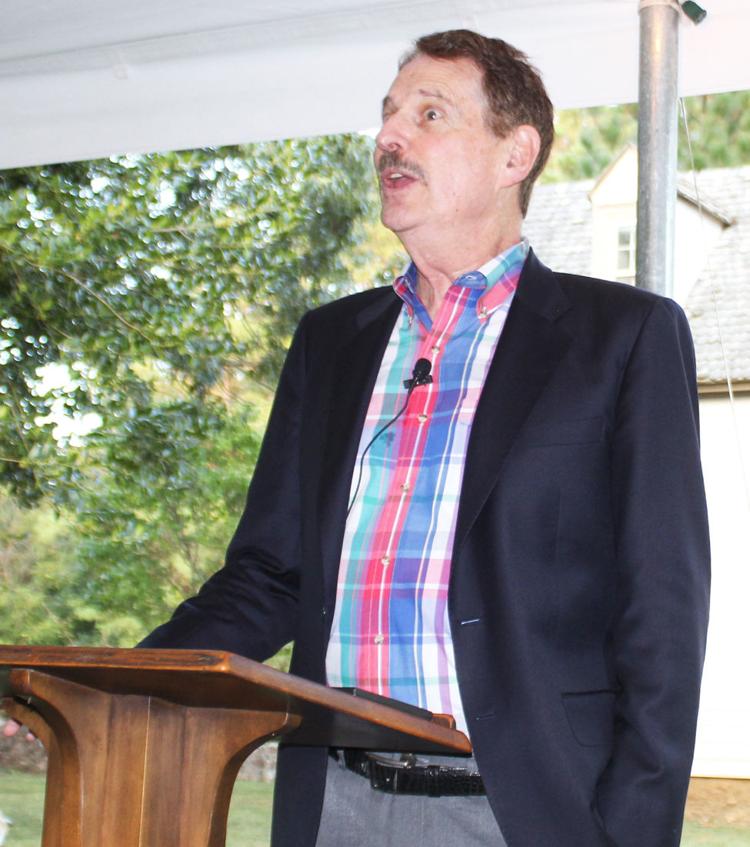 Engel has taught at the University of North Carolina, North Carolina State University and Duke University, written a number of books and serves as president of the Dickens Fellowship of North Carolina.
Engel focused on Cornelius Vanderbilt and his descendants to the present day, outlining an impact on the United States which included forming the New York Central Railway and Grand Central Depot in Manhattan, N.Y., a contribution of $1 million to endow and build Vanderbilt University in Nashville, Tenn., and building Biltmore Estate in Asheville, which remains the largest privately owned home in the United States.
Engel noted the most recognized descendants of Cornelius Vanderbilt of current times: artist, actress, author and fashion designer Gloria Vanderbilt, and her son, journalist, television personality and author Anderson Cooper. 
Preservation Warrenton has planned a free "All About Town … A Talk Series" on Saturday, Oct. 5, in downtown Warrenton. See related story in A&E section.