During its Family Night observance last week, Warren County Farm Bureau honored North Carolina Farm Bureau President Larry Wooten, who will be retiring after 20 years of heading the state-level organization next month. The event was held at St. Paul's Lutheran Church in Ridgeway.
Warren County Farm Bureau President Jeff Bender explained that he assumed the duties as county president at the same time that Wooten began serving as N.C. Farm Bureau president.
"The advancements and improvements in Farm Bureau over the past 20 years have been outstanding," Bender said.
The local Farm Bureau presented Wooten with a hand-carved walking stick purchased at the Warren County Growers Association Farmers Market in honor of his upcoming retirement.
Wooten told those attending that Farm Bureau remains a strong force in agriculture in North Carolina with more than 570,000 family memberships covering 1.5 million people.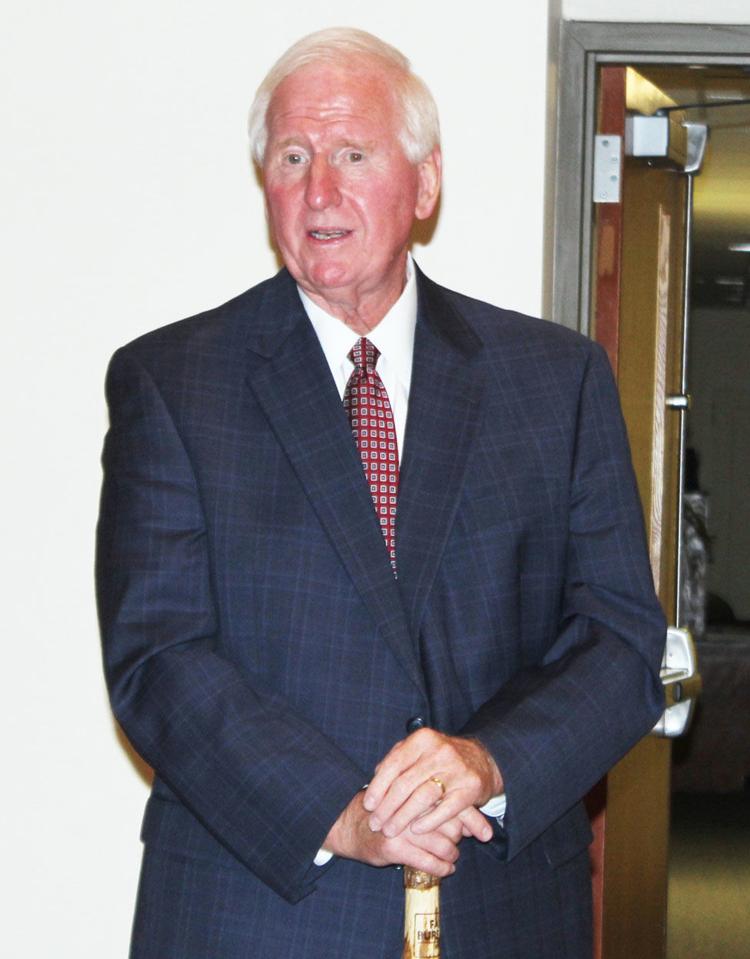 "We are not only a farm and legislative organization," he said. "Every time we cut a ribbon on a new office, we can say that we are a part of the business community of every county."
Wooten described serving as state president as an honor and labor of love, but said that he is not ready for the rocking chair just yet.
"I would still like to have a voice in the state," he said.
Wooten praised the involvement of Warren County's younger farmers and their families as an indication that agriculture and Farm Bureau will remain strong in the future.
Wooten noted that 2019 has been a difficult year for North Carolina's farmers with dry weather, market changes and other factors. However, he remained optimistic about the future of farming, saying that new markets continue to open.
Wooten described his tenure as North Carolina Farm Bureau president as an honor and people working in agriculture as resilient.
"Time's aren't tough. People are," he said.