The Warren County Sheriff's Office has charged Franklin Deroosevelt Milam, 40, of Waverly Thompson Road, Macon, with felony second-degree murder in connection with a Saturday night shooting at a yard party that killed a Warrenton man.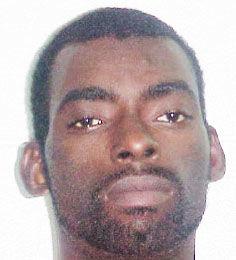 Warren County Sheriff Johnny Williams said that shortly before 11 p.m. on June 15, an argument developed at a yard party at an Airport Road, Warrenton, residence, and a shot was fired, striking Xavier Lamont Hendricks, 35, of East Macon Street, Warrenton. Williams said that Hendricks was pronounced dead at the scene.
According to a search warrant application filed by Sheriff's Detective S. Hicks, when a sheriff's deputy arrived at the scene of the shooting, a man later identified as Milam approached the deputy and asked to be handcuffed because he had shot Hendricks.
A handgun was recovered on the hood of a Ford Explorer, and several shell casings could be seen near Hendricks' body.
Court documents related to the case indicate that Milam was also charged with possession of a firearm by a felon and possess/sell/buy an altered gun serial number, both felonies.
Milam was confined in the Warren County Detention Center under a total bond of $520,000 secured. He is scheduled to appear in Warren County District Court on June 26.