U.S. District Court Judge James C. Dever III on Jan. 9 in federal court in Raleigh sentenced Kimjuan Dwayne Ellis, Jr., 25, of Whaley Drive, Warrenton, to 19.6 years imprisonment followed by five years of supervised release after Ellis was found to be an armed career criminal.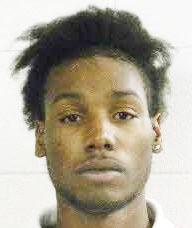 According to Robert J. Higdon, Jr., U.S. attorney with the U.S. Department of Justice Eastern District of North Carolina, Ellis was indicted in January 2019 on a federal charge of being a felony in possession of ammunition. Ellis pled guilty to the charge in August 2019.
Higdon added that by being found to be an armed career criminal, Ellis was subject to a minimum sentence of 15 years.
The federal charge stems from an Oct. 19, 2018, altercation in the parking lot of Blue Waves on U.S. 1 in Norlina. According to Warren County court records, Ellis was accused of shooting a Ronnie Durham in the chest with a pistol during a physical altercation between the two. Durham was transported to Duke University Medical Center in Durham, where he received treatment. The case was heard in Warren County Superior Court last year.
Higdon reported that video from a surveillance camera at Blue Waves showed Ellis in the act of shooting after an apparent argument; however, Ellis left the scene before law enforcement officers arrived. 
Norlina police officers investigated the area identified by the video as being where the shooting took place and recovered a spent shell casing, Higdon indicated. The gun used was not recovered. According to Higdon's report, Ellis was arrested later in a vehicle occupied by two other people. Additional firearms, one of which had been stolen, and ammunition were recovered, but these firearms were not used in the shooting.
Higdon indicated that the Ellis case was part of Project Guardian, a Department of Justice initiative to reduce gun violence and enforce federal firearms laws
In addition to the Norlina Police Department, the Warren County Sheriff's Office and the Bureau of Alcohol, Tobacco, Firearms and Explosives investigated the case.