As people across the United States took time Monday to remember those who gave their lives for their country, Veterans of Foreign Wars Post 4096 in Norlina commemorated Memorial Day with a flag ceremony and monument dedication.
Post Commander Bobby Jones said that he found a fitting poem to commemorate Memorial Day while conducting online research about the annual observance.
"There is no freedom without bravery," he said. "This nation has had generations of people who believe that freedom is worth fighting for and dying for."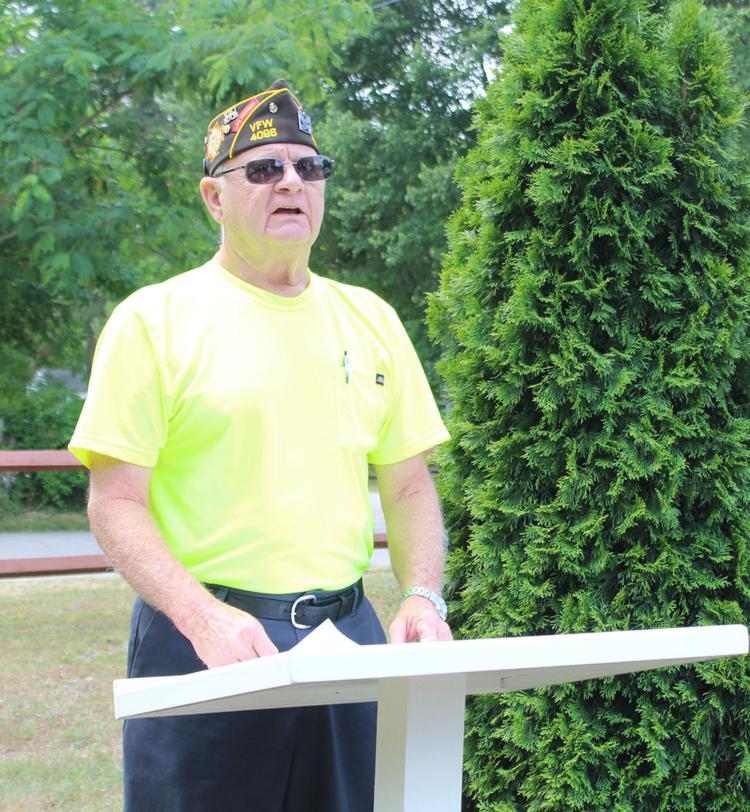 Jones challenged attendees to remember not only those who were killed in action, but also the veterans who died in recent years. He said that Warren County has lost a number of World War II veterans in recent years, including Hal Paschall, Gus Daeke and J.P. Williams.
The local commemoration including a traditional Memorial Day flag ceremony. Jones explained that flags remain at half staff until noon in order to honor veterans who have lost their lives. At noon, flags are raised to full staff to honor living veterans and show that the United States remains a free country, he added.
As Post 4096 members carried on the flag raising tradition with the United States, North Carolina and post flags, other post and auxiliary members, along with community residents, released red, white and blue balloons with tags marked with the names of local veterans of foreign wars who are no longer living. The white balloons were printed with the words, "You are loved. You are missed. You are remembered."
As the flags were raised and balloons floated skyward, Post 4096 member Steve Storrs played "Taps."
Jones expressed appreciation to Post 4096 and auxiliary members, Hundley's Greenhouses and Tom Traylor, whose contributions made it possible for the post to erect a monument honoring local veterans of all branches of the armed forces who made the ultimate sacrifice for their country. 
The ceremony concluded with the dedication of the monument, which contains the following inscription: "VFW Post 4096 honors the men and women of Warren County who gave their lives for our country so that we will forever be free."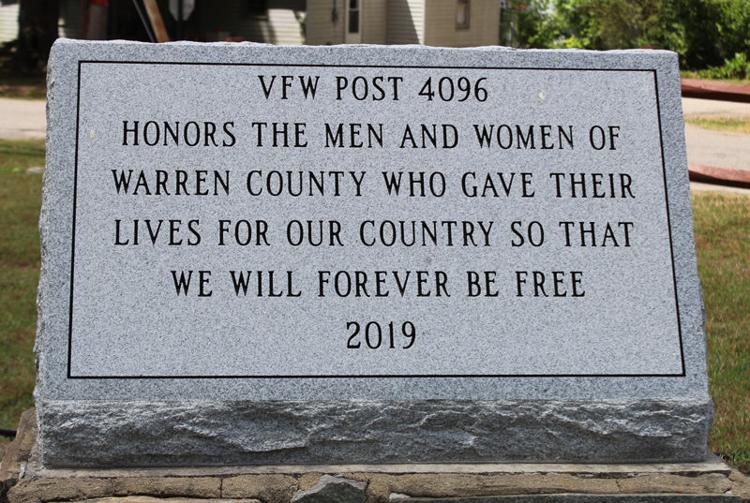 The monument may be viewed on the grounds of VFW Post 4096 on Highway 158/401 in Norlina.