Three Warren County youth got the chance of a lifetime this summer to play baseball in a place many people only dream about and were inducted into the American Youth Baseball Hall of Fame.
Landon Peoples, son of Holly and Dustin Peoples of Norlina; Noah Hilton, son of Sarah and Richard Hilton of Warren Plains; and M.J. Wright, son of Maria and Pat Wright, also of Norlina, and their elite travel teams—the Top Hand Reds of Emporia, Va., for Landon and Noah, and the TPA Nationals of Apex for M.J.—by invitation-only were among teams from across the country to play in Cooperstown, N.Y., home to the National Baseball Hall of Fame.
Held each summer, the Cooperstown Dreams Park National Invitational Tournament runs for 12 weeks and inducts tournament participants into the American Youth Baseball Hall of Fame, regardless of the outcome of games, to honor their accomplishments. Inductees, called Little Majors, receive Hall of Fame rings, and have their names and photos commemorated in the American Youth Baseball Hall of Fame for others to see.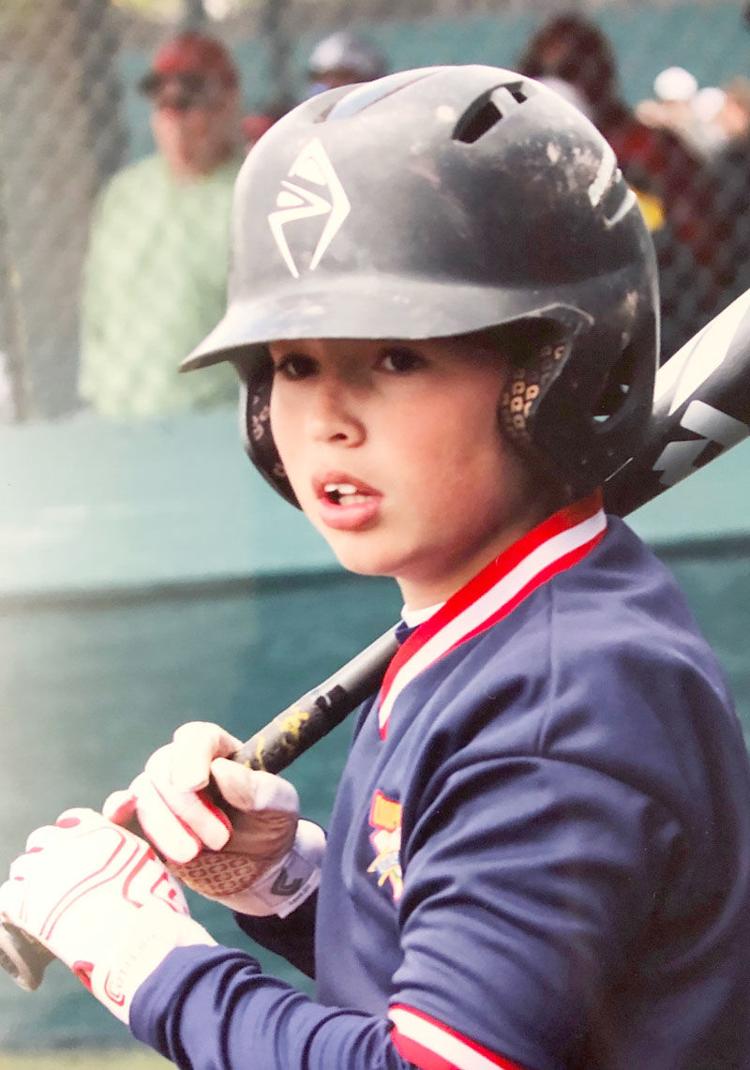 M.J. and the TPA Nationals played in the tournament the first week of June, and finished 31st out of 104 teams. While there, M.J., who plays catcher, shortstop, pitcher, second base and third, pitched a shutout and had four home runs.
For the TPA Nationals, it was their first year together, so they had no "star" player. The team won six of nine games, and on the last day, they just ran out of gas.
Maria said TPA won games one and two, but had used up its pitchers. By game three, each player had hit a home run. Everyone was exhausted, and they were facing a better team that was coming in fresh from having a bye. TPA ended game three with a loss and some tears, but a whole lot of pride from what had been accomplished on that field of dreams.
Landon, who plays third base, right and left field, and centerfield; Noah, who plays centerfield and pitcher; and the Top Hand Reds played in the tournament week nine and finished 24th out of 64 teams.
"I felt like a professional," Landon said of playing at Cooperstown Dreams Park.
During the tournament, teams are guaranteed to have seven games, including pool play. Rankings determine tournament play, and Maria said there was no such thing as calling a game. One team found themselves playing until 3 a.m.
During the day, temperatures were hot, but nights were sometimes cool enough for sweatshirts, depending on which week players were there.
The boys' parents described their excitement at their children being able to participate in the tournament, as well as their own experiences.
Both Maria and Sarah said that good sportsmanship was a top priority and expected from players, coaches, parents and fans.
"Every kid was high fiving," Sarah said. "It was a cool experience."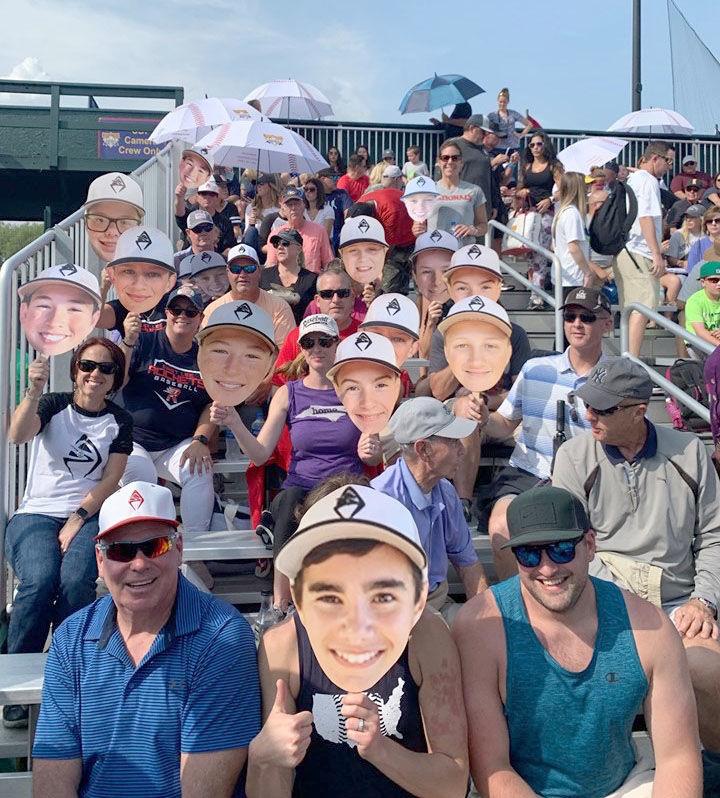 Family members were given special treatment, such as shout-outs during games, family dugouts so parents could sit in the dugout by their kids, and special seating sections just for grandparents.
"I enjoyed the experience probably as much as he did," Maria said.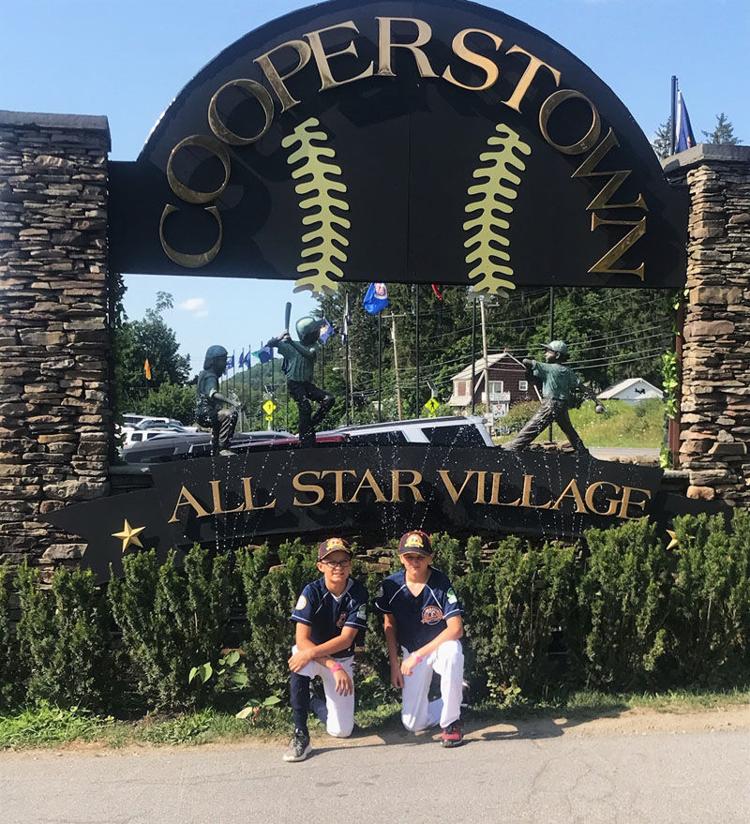 Every game was videod and streamed online so friends and family members could watch from their living rooms or even while at work. Getting support from back home and sending messages of "good job" to the boys made the experience even more special for the parents.
"The amount of support from home was unbelievable," Sarah said. "Friends were sending snapchats, they had it on their big screens, people I was not excepting to watch my child were sending me snaps. The outpouring from Facebook. My whole job had it pulled up one day, watching, wanting to know what's the score."
M.J.'s grandmother went with them on the trip, and people back home saw her on video and sent photos of her grinning in the stands, Maria said.
People from St. Louis to Boston were supporting Landon, Dustin said, as were family members watching from a 50-inch TV in the living room.
Except for staying in touch with folks from home, the trip gave the boys and their parents a chance to unplug, watch baseball on 11 fields surrounded by New York mountains, explore baseball history in Cooperstown, enjoy the fresh air, play whiffle ball, do some sightseeing, and check out some pretty famous memorabilia, including an autographed Babe Ruth baseball with a $28,000 price tag.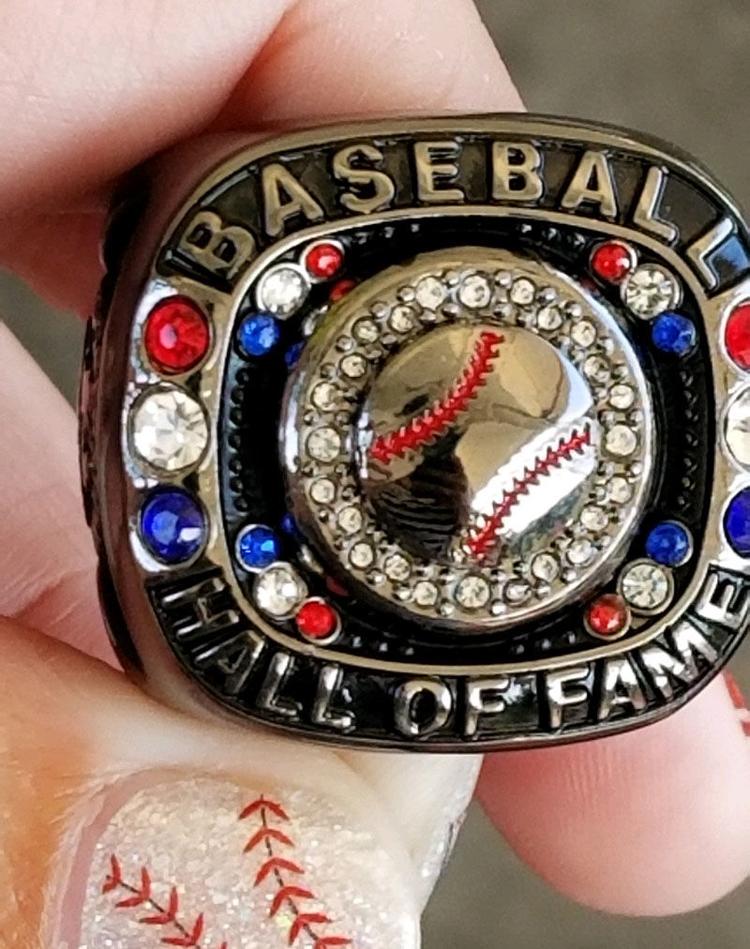 The boys, all age 12 in order to play in the invitational, made it a goal to see how many custom-made pins they could collect and trade with other teams before they made their way home. They came back with new friends and enjoyed camaraderie that only other Little Majors will understand. The last hoorah before they get to the big fields.
Perhaps Sarah summed it up best for both the parents and the boys: "You'll never understand the experience until you have it."