Loaves & Fishes Ministries food pantry needs the community's help as it continues its mission of feeding the hungry with more limited resources than ever before.
"Ninety percent of our volunteers are over age 65," said the Rev. Marc Swanner, the food pantry's executive director and president, of the age group at higher risk of contracting COVID-19.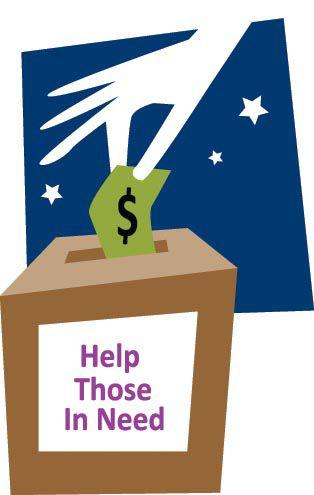 Volunteers are critical to the nonprofit's operations, from taking client information to making sure they receive food boxes to feed their families.
Swanner is requesting that youth groups, church groups, young people home from schools, young adults and anyone who is healthy and able consider volunteering some time to help feed the hungry. Jobs available include obtaining client information in the drive-through area and taking food boxes from the food pantry to client vehicles.
Regular food pantry volunteers will continue to staff indoor operations.
Between 10 and 12 volunteers are needed each day that Loaves & Fishes is open, Swanner said.
In partnership with Warren County government, Warren County Emergency Services is coordinating volunteers and can be reached by calling 252-257-1191.
Food pantry operations
Swanner said that, in observance of social distancing, clients are being served in their cars outside the food pantry and are no longer being allowed inside the building. Restrooms are not available for public use.
When clients drive up, a volunteer will approach their car and ask to see their identification. Clients must reside in Warren County, will be asked their income and the number of people who reside in their household. For health and safety reasons, the food pantry volunteer will sign the client's name for them rather than sharing an ink pen.
Loaves & Fishes is open to serve clients Mondays and Fridays from 9 a.m. until 1 p.m.
Starting April 1, the food pantry will also be open on Wednesdays from 2-6 p.m.
"Our hope is that we can reach people we haven't been reaching," Swanner said. "We'll serve more people as long as there's a need."
Donations needed
Swanner said that local grocery store donations are now reduced, and the food pantry is in need of additional donations from the community.
Non-perishable canned, boxed and bagged food items are welcome. In consideration of schools being closed, Swanner suggested that ready-to-eat meals for students that can be microwaved are a good option, as well as cereal and pre-made pudding or Jello, for example.
Even more helpful are monetary donations, which the food pantry can use to make bulk purchases from the Food Bank of Central & Eastern North Carolina.
Members of the public making donations can do so during regular pantry hours by calling ahead or coming to the food pantry and knocking on the door.
"Just knock on the door and tell the person you're dropping off commodities or financial support," Swanner said.
Loaves & Fishes Ministries is at 538 W. Ridgeway St., Warrenton, behind the Warren County Health Department, and can be reached by calling 252-257-1160. Callers may also reach out to Rosa Jones, site manager, at 252-431-4445.