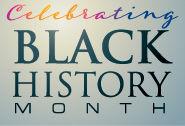 Following Emancipation in 1863, some former enslaved men and women from plantations in the Smith Creek Township of Warren County purchased parcels of land from slave master James T. Russell in the current geographic area of Harrison Town Road and Burchett Road in Manson. These former slaves cultivated their lands for growing crops to feed their families. They were farmers with a vision to develop and preserve their homesteads for future generations. They cooperatively built their homes, operated a community general store and built two one-room schoolhouses. The area became known as Russell Union, and one of the schools was called the Russell Union School.
Examples of faith, tenacity and strength were portrayed in many of the residents. Isabella Russell, a former slave and the only midwife in the Russell Union community, delivered babies for black and white families.  
In 1874, Trustees Clem Edwards, Rufus Edwards, Caesar Turner and the Rev. Nobel Russell purchased land to build Russell Union Church, where it has stood for over 144 years as a beacon to the community.
In 1887, a second church, St. Luke's, was built by William Paschal Russell, with contributors Macklin Russell, Robert Edwards, John Russell, Andrew Reid and John H. Russell. St. Luke's was the first Episcopal church serving African-Americans in Warren and surrounding counties. It did not survive the years and was closed in the mid-1900s. A family cemetery remains on the church grounds.
On Aug. 18, 2018, approximately 155 years after Emancipation, the community of Russell Union celebrated the installation of a historic roadside marker honoring their founding fathers. The marker is located on Russell Union Road at the site of Russell Union Church. Many of the current residents are direct descendants of the Russell Union legacy.
Celebrating Black History Month is a project of the Warren Chapter, NAACP and The Warren Record.