South Warren Elementary School parents, teachers and community members love their school and don't want to see it close. That was the message shared by the majority of speakers last week during a public hearing held with school board members and school system administrators as a requirement before consideration can be given to potential closing.  
"I'm a little emotional," Ebony Talley-Brame, school board chairwoman said as she opened the hearing.
The hearing was held in the multi-purpose room of the school, which is in Talley-Brame's voting district. The room was filled to near capacity with parents, students, school staff, volunteers and members of the Afton-Elberon community, some of whom were students at the school decades ago.
The chairwoman asked the audience to be open-minded about the information they would hear, and commended Principal Michelle Dunbar and the staff for the job they had been doing at the school.
Dr. Ray Spain, superintendent of Warren County Schools, said it was never easy or popular closing a school.
"It's a good school," he said. "That is not the issue we are dealing with."
Spain said that the issue was the current status of the school's current HVAC system, which would be discussed by Dr. Frank Polakiewicz, assistant superintendent. 
Spain reviewed procedures required by the state Department of Public Instruction for school closings.
Polakiewicz said that South Warren was built in 1964 and had a heating system that had been in operation for more than 51 year, well over its life expectancy of 30-40 years. 
In 2017, an engineer from the N.C. Department of Public Instruction evaluated the system and recommended a long-range plan for replacing the system that carried an estimated cost of $660,000-$725,000, or replacing the underground pipes at an estimated cost of $200,000.
More recently, the school system consulted with Michael Kilian of Kilian Engineering in Henderson to evaluate the system to update the report. Kilian was at the meeting and confirmed this information. 
He had previously told the school board that when he saw the HVAC system earlier this year, he found that the underground return pipes had reached the point that they were causing the boiler to suck in mud, which would lead to eventual system failure.
In discussing other issues, Spain noted that enrollment at South Warren is projected to continue declining over the next five years, and that already, the entire school building is not being used. Total cost to operate the school was listed at $1.7 million for last school year.
Spain said that the school board would likely make a decision on whether or not to close the school sometime in June and that, by law, they could not make a decision for at least 30 days after the hearing. 
As a part of contingency planning in the event that South Warren does close, school system staff would be reviewing capacity at other elementary schools and notifying South Warren parents of student assignments next month; rezoning elementary attendance areas and creating new bus lists; and making staff re-assignments and anticipating vacancies. 
It was noted that the school system's three other elementary schools are about the same age as South Warren and have, or will likely have, the same problems as they continue to age. Spain briefly touched on a school consolidation study performed several years ago at the request of the county commissioners that presented four options including options for renovation to existing buildings as well as new construction.
During comments from audience members, remarks were often emotional.
Community resident Yarbrough Williams said that school leaders should have started this process long before. He asked for another meeting to give people time to digest the information they were hearing and to come up with other solutions.
Teacher Michel Cole-Bailey spoke on behalf of her peers.
"I feel a sense of pride, but at the same time, I'm feeling a sense of somewhat hurt," she said. "Our students are excelling. At present, we are the top elementary school in the district."
Cole-Bailey questioned how the building could be closed for use as a school, but have possible future use for another community organization.
Her query drew loud applause.
Earlier in the meeting, Spain had outlined possible uses for the school building, which, if closed, could include reverting to ownership of county government, or could be declared surplus and sold at auction, used for school district storage, leased to an eligible organization, exchanged with another government agency, or demolished, among examples. He encouraged audience members to think about how the facility could be used to enhance the community. 
South Warren parent Ashley Diaz asked why the school system was so late finding out about the needed repairs.
"These teachers here care about our students," she said. "We are a very good school. I brag about South Warren."
Margaret Sanford, minister of Providence and Shocco United Methodist churches, called South Warren "a way of life in a struggling area." Sanford's churches have long been involved with volunteering at South Warren and providing supplies for students and teachers.
"I think it's worth the money," she said.
Sanford described the staff as caring and loving, and said the children are more important than making repairs.
Tilda Hendricks said four generations of her family had come to South Warren's hallways. She called being at the public hearing bittersweet and recalled one of her grandmother's sayings.
"It tastes bad, but you're going to have good results when it's over with," she said.
Hendricks said all of the schools need repair, but maybe the school system could get a location that could serve all of the students, possibly one central school, and that the community could decide on the future for the South Warren building.
Parent Ashley Jones cried when she talked about the impact South Warren has had on her son and the extra help he gets from teachers.
Parent-Teacher Association president Antwain Yancey also became emotional as he came to the microphone. PTA treasurer Shawn Burton spoke on his behalf and read a letter from the newly formed South Warren Alumni and Friends Association, which is seeking to raise money to replace the school's heating system and keep the doors open.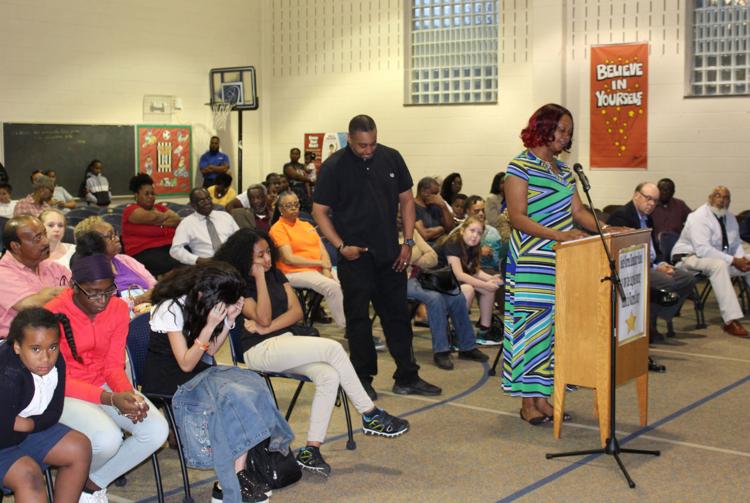 Jimmy Sidberry said $1 million was a small figure to keep South Warren going, and that closing the school would kill the community.
"It's a small fee to pay to keep this institution in this part of Warren County," he said.
Yarbrough Williams agreed.
Williams said he appreciated the information that had been given, but he wanted everyone to fight as hard as they could to keep South Warren open.
Bill Kearney, who came to South Warren in the 1960s from Coley Springs Elementary School, said the school serves as more than a place for education; it's a center for the community.
He said he thinks the population will grow with Highway 401 expansion happening from the south and that more thought should be given to investing in the county's school system.
"It's very emotional to lose something that has impacted so many of us," Kearney said.
In closing the hearing, Talley-Brame said that a lot of things were on the table.
"We know how important this school is," she said. "What was important to us was hearing what you guys as a community and students here want for your district."
Maybe we weren't timely enough, the school board chairwoman said.
"It's not about us, it's about our young people," Talley-Brame said. "We want to do ultimately what's best for the district at large because that, to me, is what's really, really important."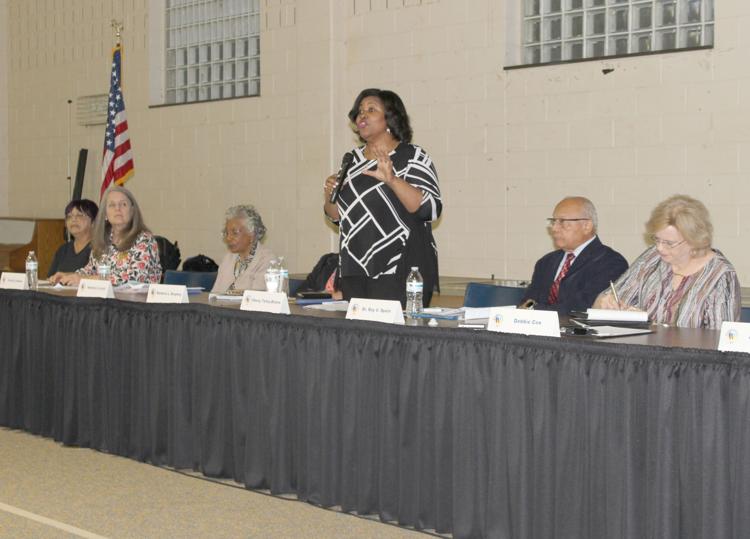 Angel Jones is the designated point of contact for the South Warren Alumni and Friends Association. To reach the group, email southwarrenalumniandfriends@gmail.com.Emotional hearing held on possible