Warren County native Shiekel Hendricks Richardson took the oath as an attorney on Tuesday, Jan. 14, in Warren County District Court.
Richardson is the daughter of Andre and Lori Hendricks of Norlina. She is the granddaughter of Clyde and Doris Hendricks of Norlina, and the late Brent and Vonciel Perry.
A graduate of Warren County High School, Richardson earned her undergraduate degree in Criminal Justice from North Carolina Central University in Durham and her law degree from the North Carolina Central University School of Law.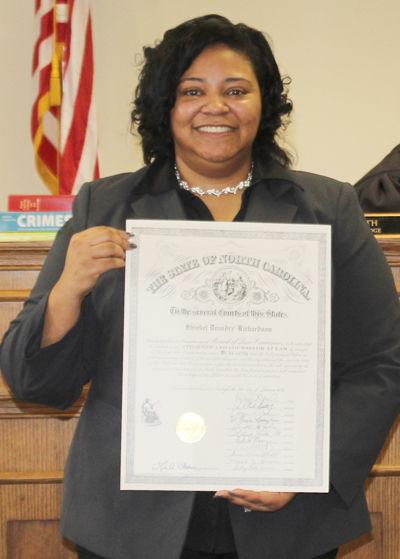 She and her husband, Jermel Richardson, reside in Norlina.
Richardson plans to practice law in Warrenton.