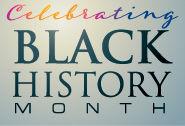 The following is a list of the first black people to enter certain jobs, professions or government offices in Warren County, providing a glimpse of areas in which African-Americans have made progress over the years in the ongoing effort to close the racial disparity gap.
The information was gathered from online resources and oral history, but the list remains a work in progress as more records continue to be found.
Warren County firsts for African-Americans, listed by position, name and date when service began (when available) are as follows:
Warren County NAACP president, Ernest Turner; accountant, Raymond Milam, 2018; Shakespearean actor, Earle Hyman (George Earle Plummer); civil rights advocate, Cora Greene; social justice advocate, Ella Baker; architect, "One" Hyman, Earle Hyman's nephew; attorney with integrated law practice, Theaoseus Clayton; attended college, Bard Washington Harris; auto mechanic and dealer, Richard "Red" Harris; automotive engineer executive, Byron Kearney; bank teller, Gloria Harrison; barber, Jasper Johnson, Sr.; blacksmith, Jimmie Ransom(e) or William Royster (Scott Smith and Aaron Owen are listed as blacksmiths in 1863 in the U.S. Colored Troops); brick mason, Corbin Boyd (1900); bus service (charter), Theodore Williams; butcher, Ossian John Ellis.
Also, cardiologist (research): Julian Haywood; chauffeur, Eugene Williams; certified to register voters: Elizabeth Baskerville (1943); church, Spring Green Baptist Church (1863) and Coley Spring (1867); town board member, Tyrone Simes (Norlina, 2016); city (planned) founder and developer, Floyd McKissick, Sr. (1969, New Town Project); clerk to the board of county commissioners, Linda Jones Worth; coach, high school football and basketball, James McDougle; commissioned officer, Randy Bullock; congressman, John Hyman (1874); congresswoman, Eve Clayton (1992); county commissioner, George E. Shearin (1978); county manager, Charles Worth (1984); county manager (female), Alfreda Webb (1994).
Also, dentist, Dr. Perry Jones; doctor, Dr. Roy Wynn; doctor in Soul City, Dr. John Avant; election board director, Janice Crump; electrician, Ed Hendricks (1930s); emergency medical technician, Arlene Stevenson (1980s); extension agent (agriculture), Charles S. Wynn; firefighter, John S. Plummer (1868); florist, Julia Fitts; flight attendant, Kendra West; grocer, Gaynell Brown; health clinic director (rural), Phillip Williams and (1970s) Buddy Reid; health department director, Dr. Margaret Brake (2017); insurance agent, Esther Ransome; integrated dwelling, Gaynell Brown (1963).
Also, jailer, John Green (1920); jailer (female), Mary Somerville (1978); judge, Garey Ballance; lynching victims (documented), Alfred Williams and Plummer Bullock (1921); lynching escapee, Melvin Bullock (1921); librarian, Cheryl Reddish; librarian (community center), Mamie Kearney (1930s); magistrate, Ulysses Ross; medical examiner, Dr. Cosmos George; mezzo-soprano, Dr. Hilda Harris; National Guard chaplain, Robert Terry, Jr.; National 
Public Radio local radio station, WVSP (Jim and Valeria Lee); nurse, Dora Robbins.
Also, obstetrician/gynecologist, Dr. John Avant; pharmacist, McKinley Wynn; PhD from North Carolina State University, Dr. Nannette Smith (1973); pilot (commercial airplane), Tom Haywood; pioneer, New Town Project, Jane Ball-Groom (1970); playwright, Garrett Davis (also producer and filmmaker); plumber, "One" Wiggins; police officer, Vincent Burnette; postmaster, Andrea Green (Wise, also clerk and city carrier); public works director, James Boyd.
Also, radio disc jockey/announcer, Harry Smith (part-time) and Roger Wiggins (full-time); radio station owner, Clee Everette; railroad conductor, James Dunson; railroad engineer, Don Dunson; realtor, Charles Worth; record store, Roger Wiggins and Nanny Davis; register of deeds, Mansfield Thornton (1855); register of deeds (female), Dollie Burwell (1988); saddle club, Warrenton Posse, Randy Hicks, 1989; sawmill operator, H.P. Williams; school board chairman, Ernest Turner; school principal, Gillis Emmanuel Cheek; school system superintendent, Dr. John W. Thompson (1989); school system superintendent (female), Dr. Carlinda Purcell (1995); school teacher (Montessori), Sandra King.
Also, Senate pro tempore, Frank Balance; sheriff, Theodore Williams (1978); shoe maker, Ivory and Flay Greene; social services director, Charles Haywood; surveyor, Henry Durham (1965); tailor, Richard Hawkins; taxi driver/owner, Sam Sneed; television personality (news reporter), Janice Crump; undertaker, Otis Green (also had nightclub).
Online sources: U.S. Colored Troops, ncgenweb.us/ncwarren/military/Civil_War/usct_war.htm; Index to Warren Co. African-American and Native American Records, ncgenweb.us/ncwarren.afro-amer.htm.
Celebrating Black History Month is a project of the Warren Chapter, NAACP and The Warren Record.