Oakley Hall Antiques & Art, Inc. in Warrenton is celebrating 25 years in business this month with a soft opening in its expanded North Main Street space on Friday, Nov. 22.
Dr. Don Arnold and Ernie Fleming originally opened for business at the corner of Macon and Main on Nov. 4, 1994. 
"It was a grand day. Oh, it was a grand day," Don said.
The business received eight floral arrangements on day one from well-wishers excited to see an antiques store opening on Main Street.
"We had bought a number of properties, and there was so much excitement," Arnold said.
The couple purchased the historic Oakley Hall Plantation in Ridgeway in 1991 while still living in High Point, with ambitious plans to restore the antebellum property to its former glory, and bought the corner Main Street building the following year, renting it out for two years to someone else.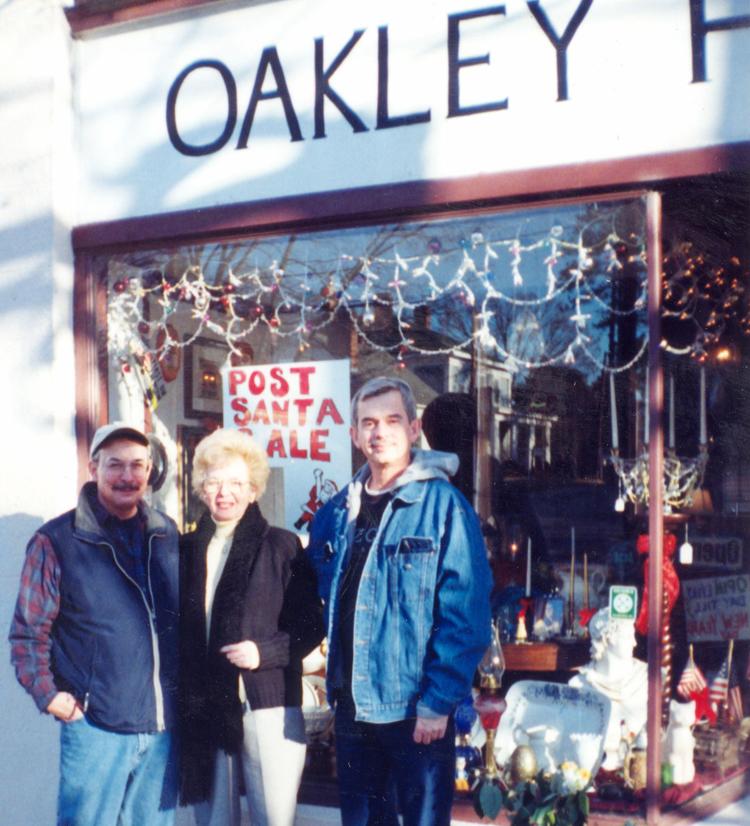 Dot Arnold, Don's mother, came with them to Warren County—"I nearly fell out of my chair," Don said in describing his reaction when she agreed to the move. She had intended to restore the cottage at Oakley Hall until a 14-foot-long black snake lying on top of the cottage changed her mind, so she ended up with a home in the town of Warrenton.
Dot ran Oakley Hall Antiques until Don and Ernie retired and moved here full time. Inventory came from the two men's personal inventory that they had collected over the years.
"We had a house full of antiques," Don said. "We had so many antiques, so much glassware, that they were in the basement categorized, box numbered." 
The business opening began a downtown renaissance of sorts, helping to fill empty storefronts. It was the first antiques store on Main Street at that time, and others followed, most started by people moving here from outside the area.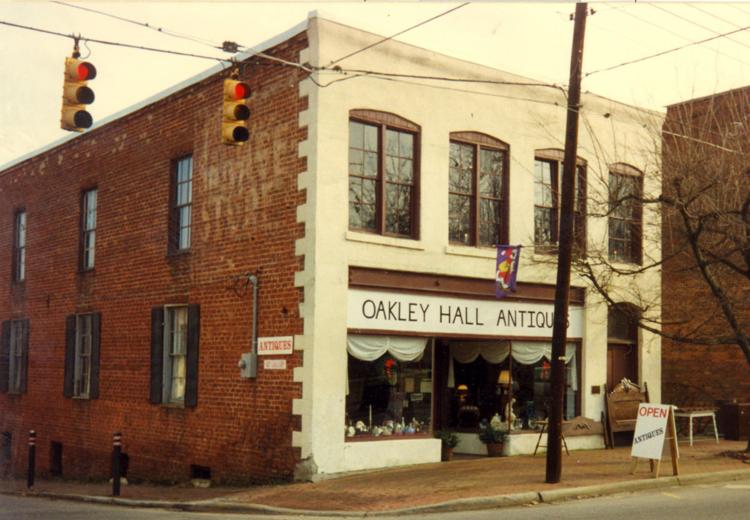 "It hammered it home that Warrenton was a wonderful place to have an antiques store," Don said.
People came from an hour or more outside of Warren County to shop, and so many antiques stores opened that Don and Ernie started the Warren County Antique Dealers Association. 
"Before long there were at least 10 antiques stores across the county," Don said.
Oakley Hall was in the corner store for 17 years. In 1996, the upstairs was cleaned out to make space for the Kate Arrington Art Gallery, named for the Warrentonian who was instrumental in establishing the North Carolina Museum of Art in Raleigh.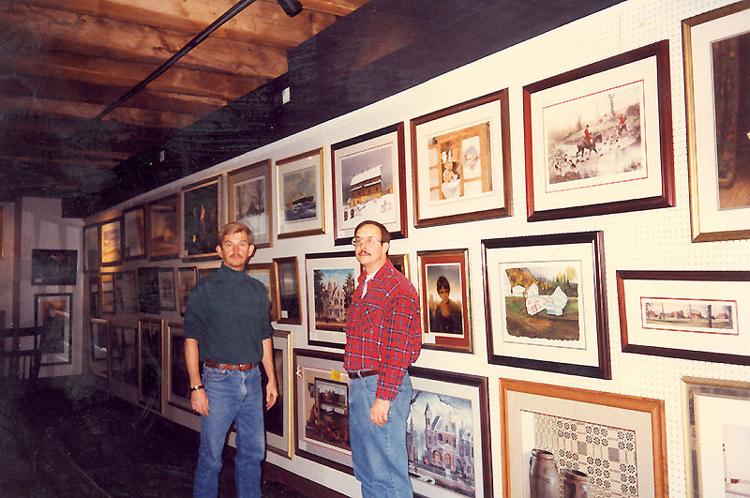 "We loved art, and we loved North Carolina realists like Ward Nichols and Bob Timberlake, and we had acquired some of these things," Don said. "We had walls, and the walls needed something on them."
Plus, art didn't take up floor space, and selling art helped pay for Oakley Hall Plantation's restoration.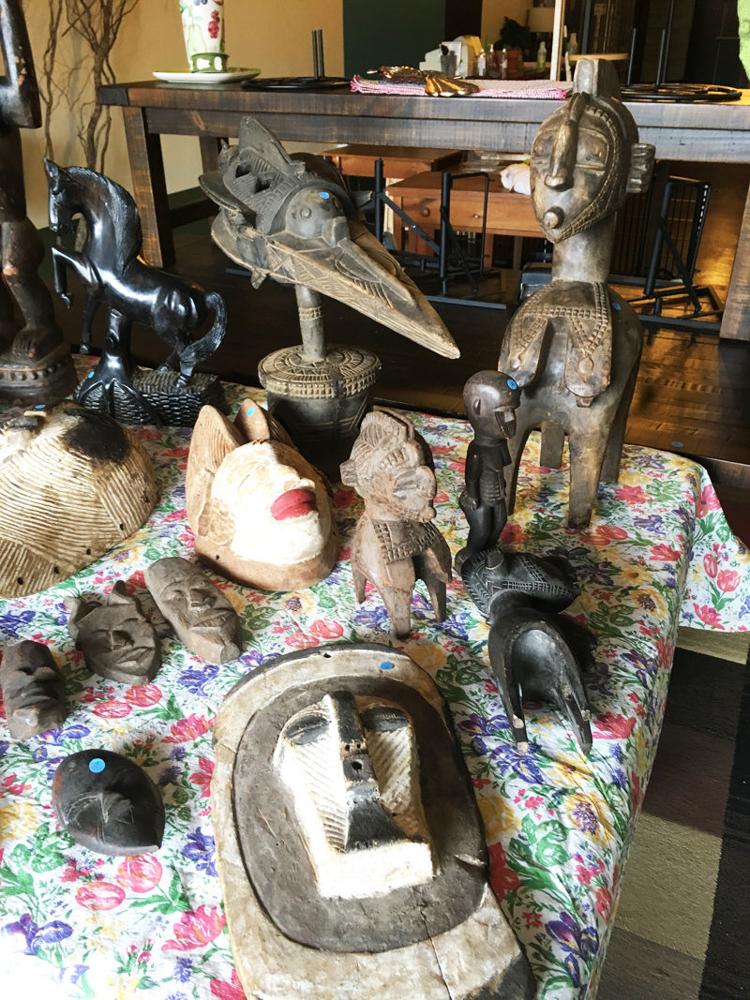 Don said he is especially passionate about Chinese art and folk art, in particular folk art by the late Ruth Russell Williams, whose work he and Ernie discovered through an Alabama gallery at the High Point Furniture Market. They acquired Williams' "Family Reunion," which Don described as being just like Warren County, put it up in Oakley Hall Antiques & Art, and everybody said they loved it.
When Don called the Alabama gallery to find out how he could get in touch with the artist, he was thrilled and shocked to learn she lived just 15 miles away.
"So I called her beauty shop, and from that point on we were her most important gallery in the United States," Don said. "We sold thousands of her works."
At first, art just filled the walls in Oakley Hall. It was pragmatic, Don said. Then it became a passion.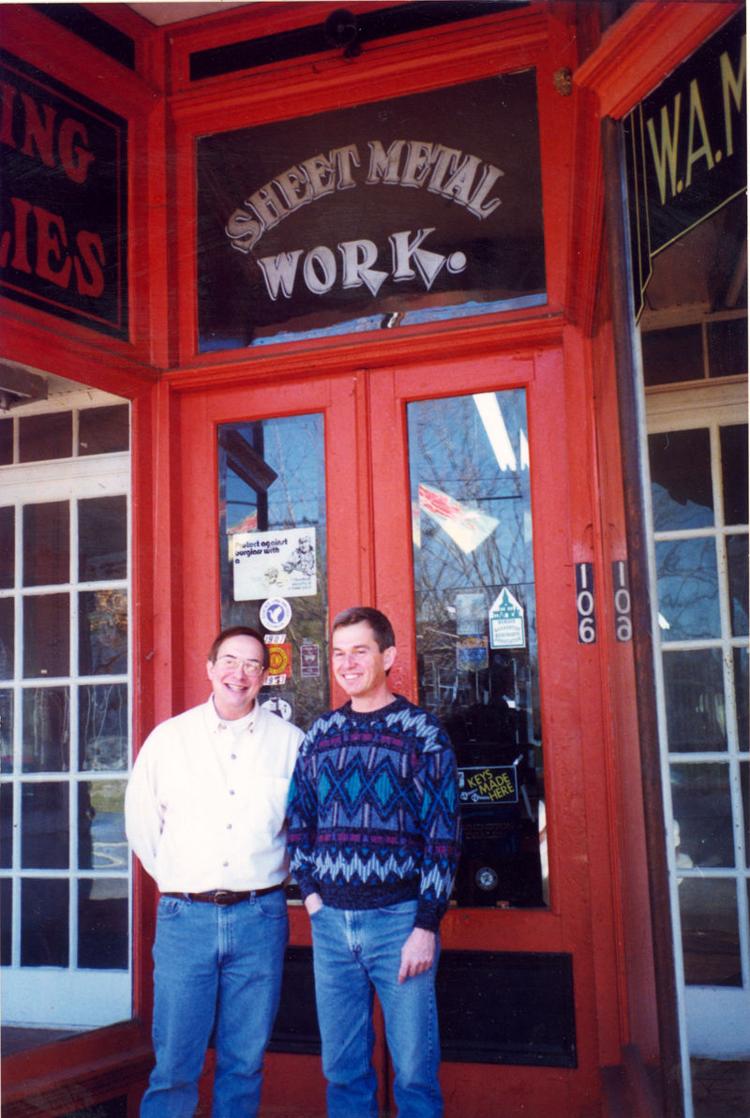 Over time, Don and Ernie bought the Miles Hardware store, and there they opened the Miles Hardware Showroom of Oakley Hall Antique Center. Eventually, they sold that building, rented the corner store and eventually sold that, and occupied two of the three storefronts on North Main where they are today.
The recent closing of their tenant, The Scarlet Rooster, has given them the chance to expand into the third North Main storefront beside Oakley Hall. A doorway cut between Oakley Hall and the former Scarlet Rooster will allow customers to move from one space into the expanded area, where Oakley Hall now can showcase large pieces of furniture.
"Our store is just not big enough, and we never completely stopped buying," Don explained. 
Some of the large furniture pieces in Oakley Hall have been difficult to see because of all the smaller pieces of merchandise on top, and furniture stored in Ridgeway is being brought into the expanded space.
"We've had to turn down some large pieces because we had no space for it," Don said.
So customers can expect to see some new inventory in the expanded store, plus seasonal items for the coming holidays.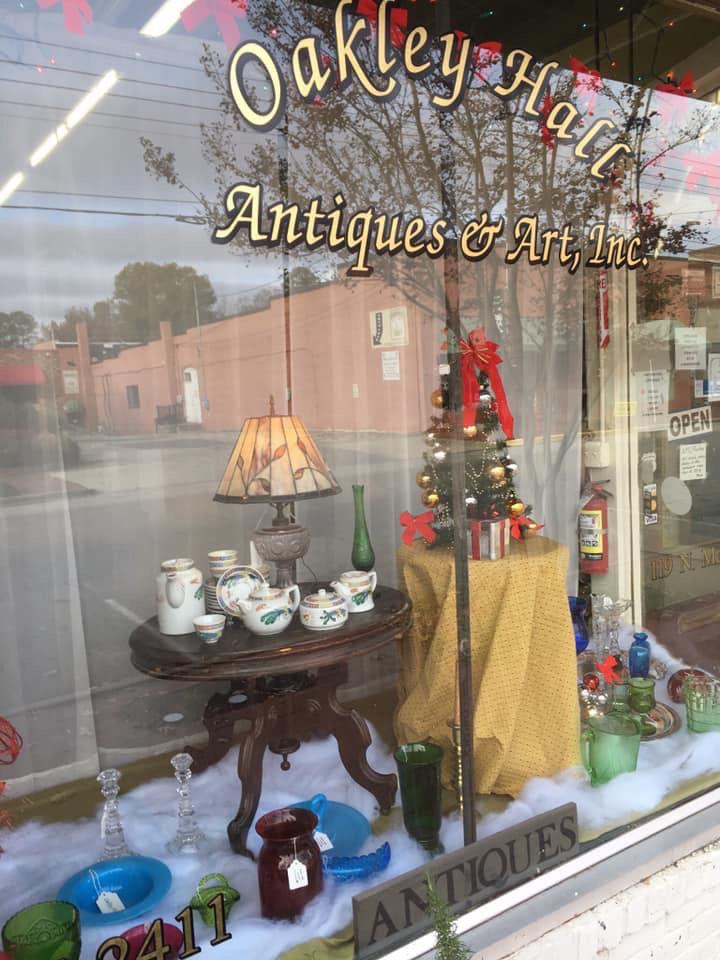 The expansion to 4,000 square feet of retail space will include not only furniture and art, but also collectibles, gift items, glassware, jewelry, and many more items too numerous to name.
A small business making it 25 years in a small town can have its challenges, but Don attributes Oakley Hall's success to having a clear vision and working to make that vision a reality.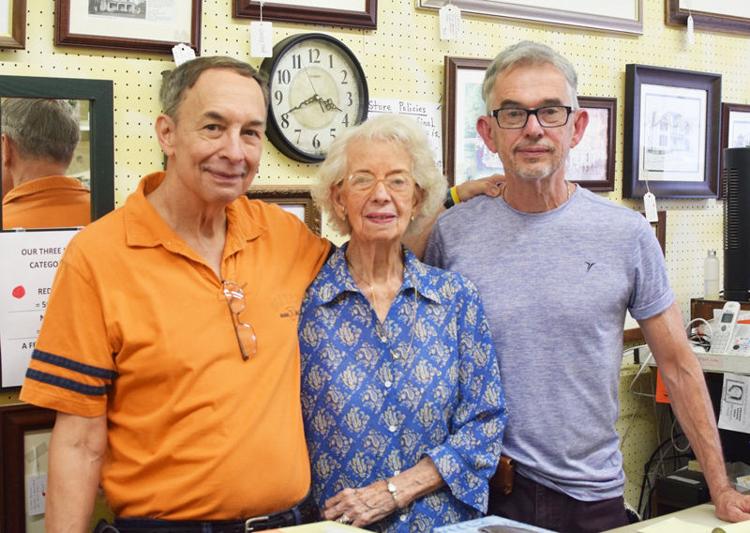 "You have to envision what you want, and do it. Supporting each other, being excited about it," he said. "If you're not feeling joy, then you're on the wrong track."
Oakley Hall Antiques & Art, Inc. is at 117-121 N. Main St., Warrenton, and is open Friday-Saturday, 11 a.m.-4 p.m. and on Sundays, noon-4 p.m. The store can be reached by calling 252-257-2411.