It has been 50 years since members of the North Warren High School Class of 1969 received their high school diplomas and began their adult lives. However, for several hours on Friday night, the years apart were not relevant as classmates gathered on the North Warren campus in the Wise/Paschall community to reminiscisce.
Amid shouts of "Fifty years!" and a banner reading "Once an Aggie, always an Aggie," classmates hugged, and friends took photos together.
For a number of class members, their years at North Warren are as vivid as the day they graduated. Gertrude Henderson Gamble recalled a time when her teacher and class ran outside for an unknown reason. When everyone calmed down, it was discovered that a bee ran down a student's clothes and a commotion began as the student frantically tried to shoo the bee away.
Classmates John Hawkins and Carolyn Burnette Hawkins, as their names suggest, found true love at North Warren. After graduation, they married and found careers in law enforcement. Carolyn worked for the Federal Bureau of Investigation for 37 years. John also worked for the FBI before joining a police department in Maryland.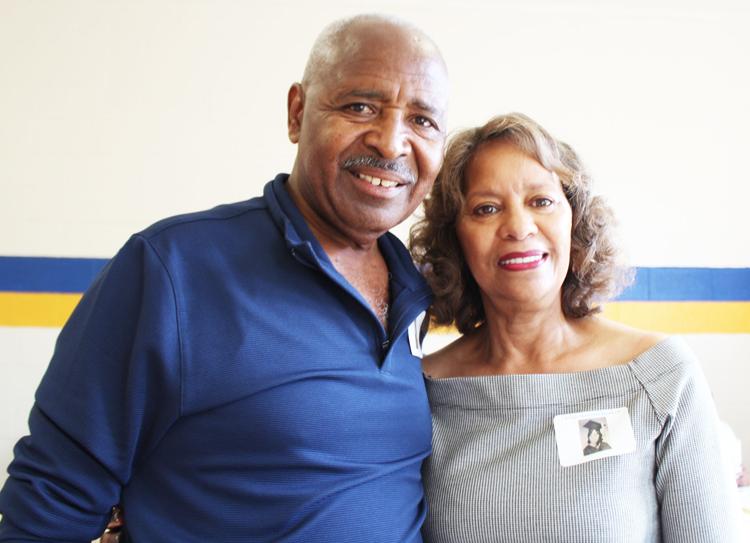 Classmate Nathaniel Clark said that his favorite memories were ones being made Friday night.
"I'm glad to see so many people, some that I haven't seen since 1969," he said.
Those attending were invited to sign an autograph wall. Many used phrases such as "to God be the glory" to express their joy at being able to gather together again. Others chose to leave remarks about their pride for North Warren, such as, "Old memories; good times; Class of '69."
Mistress of Ceremonies Odessa Burnette Gatewood drew loud applause from her classmates when she said, "It's been a half century!"
She observed that the Class of 1969 was returning to his alma mater after leaving 50 years ago to pursue their dreams.
"We learned our values here," she said. "You will remember this reunion the rest of your lives."
Classmates shouted "Let's celebrate!" before clapping, dancing and singing along to "Celebration" by Kool & and the Gang.
Ben H. Stewart, Jr., president of the Warren County Training School-North Warren High School National Alumni and Friends Association, reflected on the school's history. He said that what became North Warren High School was established as a training school certifying that its graduates could teach African-American students at small, neighborhood schools.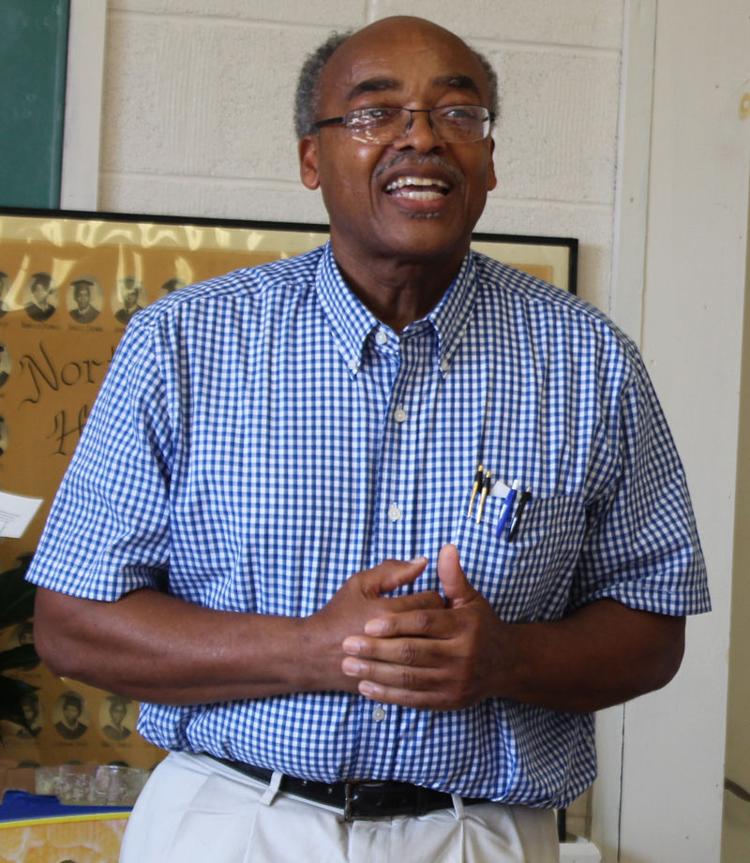 Stewart noted that the school continued to provide a strong education for African-Americans through its last year of existence before integration — 1969. He described many of its students and teachers as champions of what would later be known as civil rights by ensuring efficient busing for students and being involved in voter registration efforts.
It was in that spirit that members of the Class of 1969 remembered their school, their teachers and their friends. A proclamation made by Congressman G.K. Butterfield in tribute to the class was read. It stated that the class graduated during a time of segregation. "We have come a long way, but we must continue to work so every citizen can realize the American Dream," it stated.
Gatewood proposed a toast to the Class of '69: "God's blessings to you on this momentous occasion."
The classmates and their families remembered friends who have passed on, and recalled teachers and principals who had shaped their lives. 
An "Aggie Quiz" allowed classmates to test their knowledge of class trivia. Those attending remembered that G.H. Washington was North Warren's principal in 1969, that Jerome and Banzet Brown were the siblings in the class, and that Annie Mae Davis was the youngest person in the class.
In 1969, Larry Somerville was editor-in-chief of the yearbook, Ethel Harris wrote the class song, Willie Bullock won a talent show, and Doris Terry wrote the class poem.
Linda Johnson was Miss North Warren, James Jones was sports editor of the yearbook, and Catherine Smith was the high school guidance counselor.
In 1969, Mary Wyche played basketball, and Walter Alexander attended North Warren from first- through 12th-grade.
The reminiscing continued for several hours as classmates remembered the past with enthusiasm. However, what brought them the most joy was being able to spend time together once again as North Warren Aggies. 
The 50th-year reunion was part of the WCTS-NWHS Alumni and Friends Association's Annual Reunion Weekend, which featured a fish fry on Friday and a gala at the Vance-Granville Community College Civic Center on Saturday evening.