Visitors to small, Southern towns are used to finding hospitality on front porches and in parlors of B&Bs, where sweet tea and lemonade are served and how-do-you-do's are often spoken in a drawl handed down for generations. But with the recent sell of The Ivy, an 18th-century Queen Anne-style bed and breakfast in Warrenton's historic district, overnighters will be able to enjoy an unexpected and unique experience as new owners Mike and Karen Kelley re-brand the business as The Ivy – An English Bed and Breakfast.
Unlike some business owners, who dabble in other cultures based on what they think they know, the Kelleys are making changes at The Ivy based on real life. Karen was born and raised in England, so the Kelleys plan to make their guests' experience an authentic one.
The couple made their way to Warrenton from Long Island, N.Y. Karen said that for years she had wanted to run a pub or a B&B, but life got in the way, and she found herself working office jobs. In New York, she was a controller for a property management company.
While home last year recuperating from surgery, Karen was watching home makeover programs and realized her dream was still alive. 
"I had really been looking at my life," she said. "and I wanted to make sure my last years before retirement were doing something I wanted to do."
When Mike came home from work that day, she said she wanted to run a B&B, and he said yes.
The couple decided to look at properties in Virginia or the Carolinas, not too far south, because they liked the seasons and wanted to get away from the big snowstorms. They were open to renovating the right place, but didn't find anything they liked in Virginia. 
The Kelleys flew to North Carolina to see three places, thinking a bed and breakfast they had seen online in Seagrove was the one, but it just wasn't right. So they drove to Warrenton, pulled up in the driveway at The Ivy on North Main Street, looked at one another and said, "Wow."
Mike suggested that they call the realtor.
"I guess we should, but I'm going to knock on the door," Karen replied.
Longtime owners Ellen and Jerry Roth answered, and showed the Kelleys around. This was the one.
In early June, the Kelleys spent six days with the Roths learning the ropes at the B&B, and on Aug. 2, the new owners took over. 
"It's been fun," Karen said. "We've met some really great people and laughed nonstop with a lot of them."
It's also been a lot of hard work, but that's what the Kelleys expected, they said.
So far, Karen and Mike have renamed their guest rooms, among other changes. The Aveley room is named in honor of Karen's mom, after the small village in Essex, England, where the family moved when Karen was 8, while the Joe Wright Lt. R.N. room is named for a late friend, a lieutenant in the Royal Navy, who performed a reading at the couple's wedding and had grown up sailing.
The Chatsworth room is named for one of Karen's favorite places, Chatsworth House, home of the Dukes of Devonshire, and the Kensington room was named by Mike because the couple honeymooned there after their wedding. 
Décor in the B&B will be changed over time to reflect a more English style, and Karen is already using her extensive collection of English china and serving afternoon tea and finger sandwiches for some of the guests. 
"I used to love to entertain," she said. "I hadn't done it in a long time."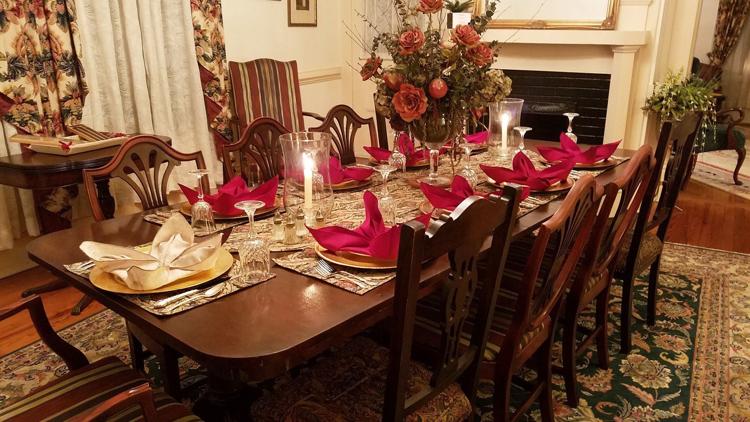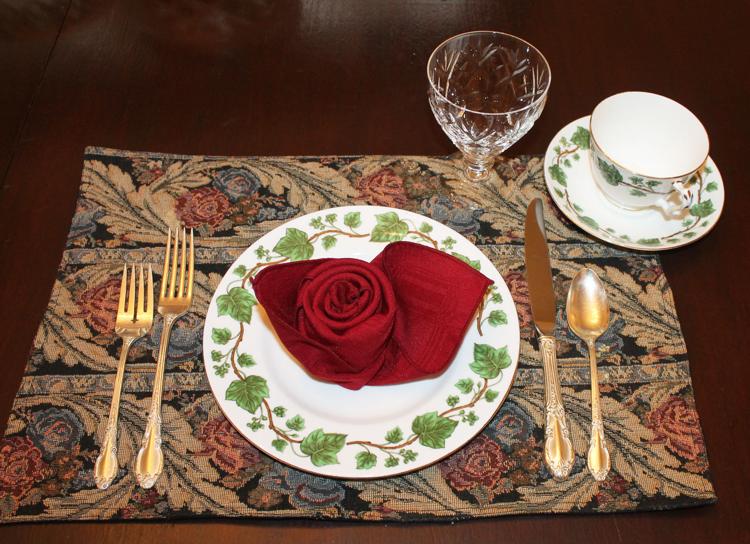 Karen is currently working with suppliers to transition some of her food items so she can serve a traditional English breakfast, and she is designing special themed weekend packages for B&B guests. In addition to a romantic weekend getaway, ideas include a murder mystery package, photography weekend, and possibly some type of tea and quilting event.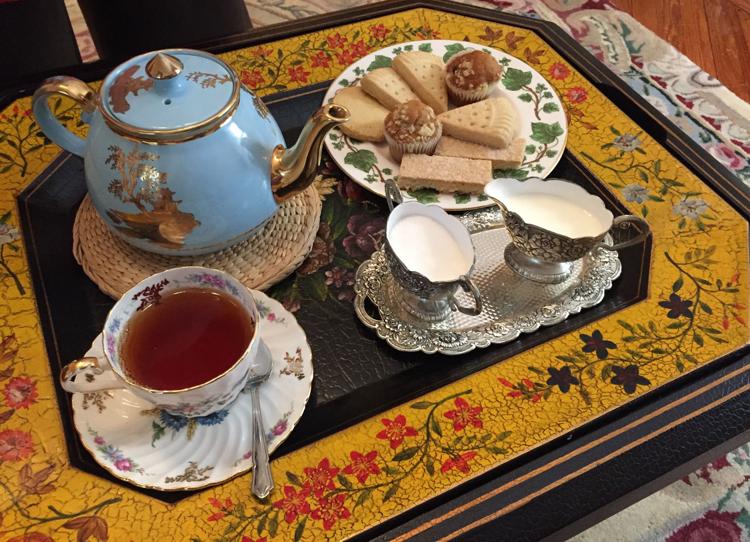 In addition to helping with the business, Mike has become involved with local nonprofits and has recently volunteered with Warren County Habitat For Humanity and community meals at Warrenton Presbyterian Church.
"It's nice getting to know people," he said. 
The Kelleys can also be seen out and about in downtown Warrenton when they're able to take a break.
For more information, visit the new website at theivybandb.com or the new Facebook page. The Ivy — An English Bed and Breakfast is at 331 N. Main St., Warrenton, and can be reached at 252-257-9300 or info@theivybandb.com.