Brenda Limer of the Afton area knew that something was fishy when she received the text. She would receive $400 per week for allowing her car to be shrink-wrapped with soda advertising if she would deposit a check that would be mailed to her address.
Limer concluded that the offer must be a scam. She talked to the newspaper about her experience on Friday to protect other local residents.
She received her first text on Dec. 11 with instructions to deposit a check that would be coming in the mail via ATM or mobile deposit and text a photograph of the deposit slip.
The following day, Limer received a check for $1,950 from a Michigan address. The check was enclosed in a U.S. Postal Service Priority Mail Express packet from a Georgia address.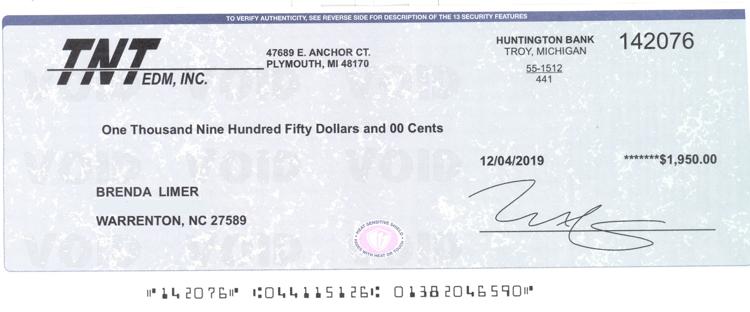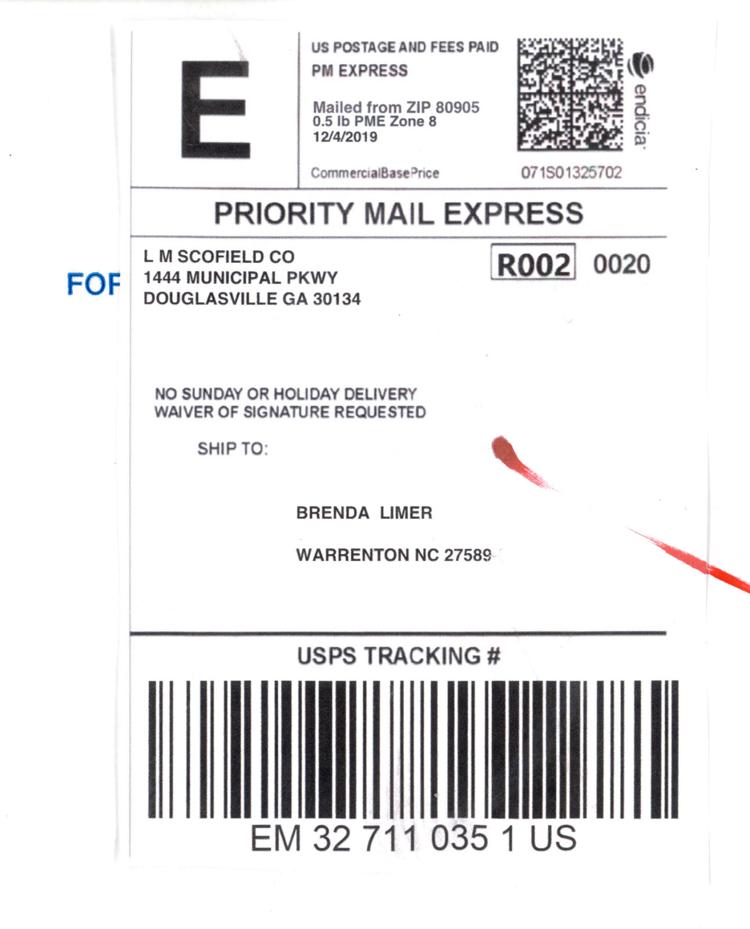 "I am concerned that since the check came in a USPS Priority Mail envelope, people may think it is real," Limer said.
She noted that the check includes a watermark and appeared to be official.
Texts continued to come. Suspicious of what was going on, Limer texted the words "Stop. Scam." She received the reply, "This is real not a scam."
Limer talked to law enforcement about what had happened, but worries that someone who needs extra money to make ends meet may fall for the scam.
"I just hope nobody falls for this," she said. "It's sad. So many people need a little extra money now."
According to the Better Business Bureau, the scam, which has become known as the car wrap scam, has been active for several years and has resulted in warnings from the BBB and other agencies.
The Federal Trade Commission warns people not to fall for ads on job boards or social media, or via text messages that promise money for allowing a car to be wrapped with advertising. According to the FTC, the scam often involves depositing a check and wiring money to a company to wrap the car. When the check bounces, the consumer is left having to pay the bank back, the FTC added.
The BBB cautions the public that unsolicited correspondence, whether in the form of an email, phone call, text or letter, more than likely signals a scam. The organization warns consumers not to send money, a prepaid debit card or a gift card to an unfamiliar person.