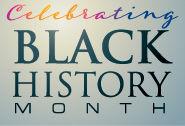 Cora Williams Greene was my grandmother. She gave us more than words can express. She taught us through her own example to do our very best at everything. Following are notes taken from conversations with family members.
It was a remarkable image in 1982. A huge crowd was gathered along either side of the road in Afton—having marched all the way from the Warren County courthouse. As dump trucks were rolling slowly down the road toward the PCB dump, a 15-year-old boy joined others who stretched their bodies out across the road to prevent the trucks' passage.
This 15-year-old boy's mother was there, too, alongside the road, encouraging her son while chanting, "Dump Hunt in the dump!" She had been here before. Fighting against injustice. Fighting against systems of oppression. Fighting for her community. That woman was Cora Williams Greene.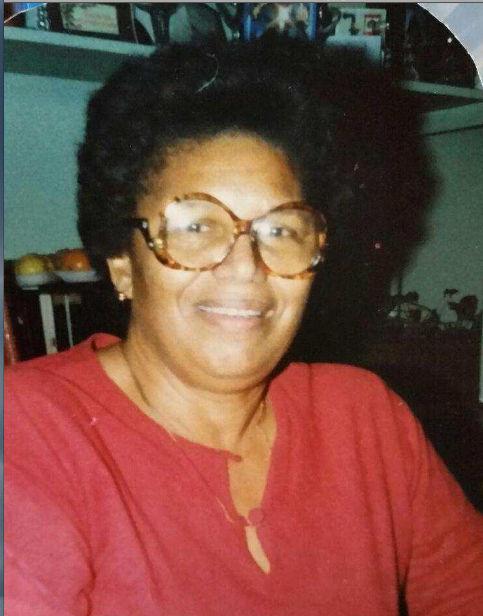 Cora was born in Warrenton, the first of three daughters. You might also say she was born a fighter. Her family knew her as a strong, compassionate woman who always had time to help you with your homework, make homemade meals, sewed beautifully crafted garments, and helped with absolutely anything else she thought you might need.
Cora was community. She didn't just take care of her family, she was there for neighbors, friends and even strangers—there to listen, encourage, provide a place to stay, or help you get on your feet. She took pride in her community and loved where she was from.
When Cora wasn't working to support her family, she was a passionate community and civil rights volunteer. If you knew her, you know she felt that the right to vote was a critical civic responsibility and our greatest power as U.S. citizens. Having come through Jim Crow most of her life, she was all too familiar with literacy tests, poll taxes and voter intimidation. In her predominantly black and Native American town, it was white people who largely held positions of political power. Those injustices spurred her to be a voter registrar for the Warren County Board of Elections over several years. She facilitated door-to-door registration, held voter registration drives and encouraged people to get out and vote.
Cora was an active part of the East Warren Precinct Voter Registration Committee. Though she served as secretary and treasurer, some would say she was the spark of the group. The former chairman said she motivated them to think beyond registering voters and instead taught them to think about meeting the needs of those in the precinct. At Cora's insistence, they didn't just provide education on voting; she encouraged committee members like the chairman to weatherize people's windows and doors and give them rides to shop for groceries. She saw her precinct as a micro-community. She was also a diligent poll volunteer at every local election and pivotal in door-to-door voter education. Getting out the vote for Cora meant encouraging people on the impact of voting while also providing and arranging transportation to the polls. Even her grandchildren were regular election poll volunteers, and she made sure they got off of the bus at the precinct on Election Day to pass out voting and candidate materials.
When Cora believed in a candidate, she was indomitable. As an active member in the Warren County Political Action Council, she was a vital part of campaigns to elect those such as Eva Clayton, Frank Ballance and Dollie Burwell. Cora was also active in the NAACP and the Southern Christian Leadership Conference. She worked alongside and even hosted Golden Frinks, Joseph Lowery and Ben Chavis in her home for dinner.  
Due to Cora's courage, confidence and immense talent as a seamstress, she integrated Carolina Sportswear in 1966, becoming the first black person to ever work in the all-white factory. Her integration fight wouldn't end there. School desegregation didn't come easily to Warren County Schools, especially at John Graham High School, beginning in 1970. When two of her children became students at the newly-integrated John Graham, Cora continued to be the highly engaged parent she had always been. When her children and other black students were not given a voice at the new school and were blatantly mistreated by teachers and administrators, Cora leaned in. She emboldened her children to fight for the equality they deserved, and she was fighting right alongside them during the months-long protests and boycotts that ensued at the school. That meant attending meetings with students, parents and organizers. It also meant enduring the angst of her children being arrested and jailed during these protests. Cora knew that the fight for freedom was long and hard, but she couldn't turn back or let children do so either.
Even when the Civil Rights movement changed and many rights had been won, Cora never stopped educating her children and grandchildren about the beauty of being black and the fight that comes with it. She continued her legacy with her grandchildren. In 1990, she sent her 14-year-old granddaughter on the National Justice in Education March in Alabama. The march was led by Benjamin Chavis, whom Cora knew from the 1970s protests. The local contingency was organized, in part, by the Commission for Racial Justice. Cora knew what a transformational experience it would be for her granddaughter because she had done it so many times before.
Later in life, Cora was also devoted to quality of life for seniors in our community. She received numerous awards and recognitions for her devoted service from former North Carolina Governors James Martin and Jim Hunt. Even so, she was perfectly happy to be "unsung" because her richest reward came from the work itself.
Cora was community—a smart and tenacious community organizer. She inspired her children, nieces and nephews, grandchildren, family friends and so many others in the community to get engaged in this important work. She was a brave and willing conduit for change toward social justice in Warren County for decades.
Cora Williams Greene, at the age of 92, went home to be with God on Oct. 3, 2018. She left a rich legacy of service to her community and the Civil Rights Movement.
Johnson, Sherman. "The Black Lady In The Window" Inspirations, Anthology of Warren County, North Carolina, edited by Arlene S. Bice and Thomas Park, Warren Artists' Market, 2016, pp.83-86
Celebrating Black History Month is a project of the Warren Chapter, NAACP and The Warren Record.