A Georgia cultural resource management company which conducted studies at a slave cemetery on the site of a proposed Manson solar farm last month expects to prepare a draft of their results early in the New Year. The work came as part of efforts to preserve the cemetery as a piece of local history.
Testing was conducted by New South Associates, based in Stone Mountain, Ga. According to its website, the company provides cultural research management services including archaeology, history, architectural history, historic preservation planning, public interpretation of heritage sites, cemetery studies and geophysical surveying.
To prepare the cemetery for testing, property owner Sandy Brady, a descendant of the Bullock family who once owned the nearby plantation, and descendents of former slave Sally Bullock on Nov. 4 worked to clear debris in order to create as flat a surface as possible for ground-penetrating radar surveys of the cemetery. Joining them were representatives of the North Carolina Office of State Archaeology and Cooperative Solar.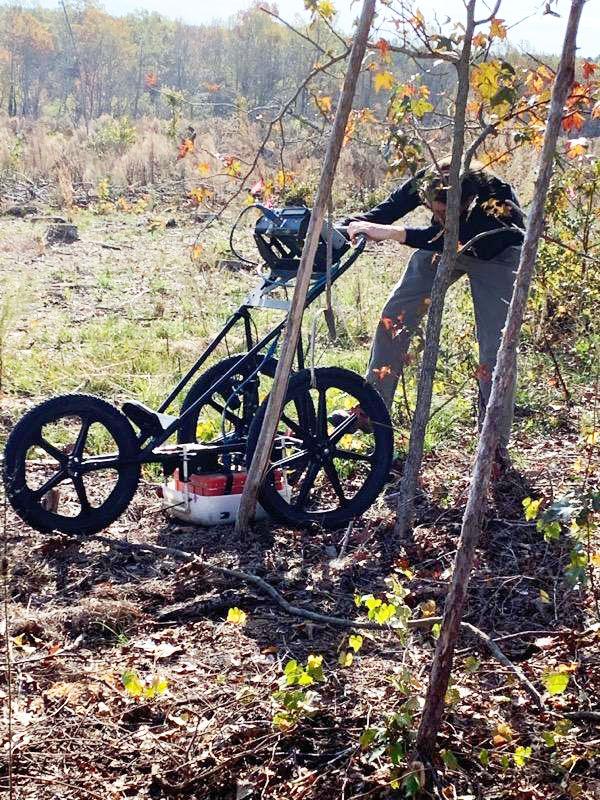 At that time, Melissa Timo, staff archaeologist/historic cemetery specialist with the Office of State Archaeology, said that cultural resource management company New South Associates would spend the following days studying the site. She explained that GPR, which uses radar pulses to image the subsurface of an area, would help identify locations of probable gravesites by showing anomalies or changes in the soil. Timo added that GPS technology would be utilized to map sites of graves at surface level.
Sarah Lowry, principal investigator with the local cemetery study, recently said that investigative efforts at the cemetery included both GPR and marker mapping. In addition, New South representatives also interviewed Bullock family descendants in order to create an oral history related to the cemetery.
Lowry, an archaeologist and remote sensing specialist, estimated that a draft of the study results could be complete by mid-January.