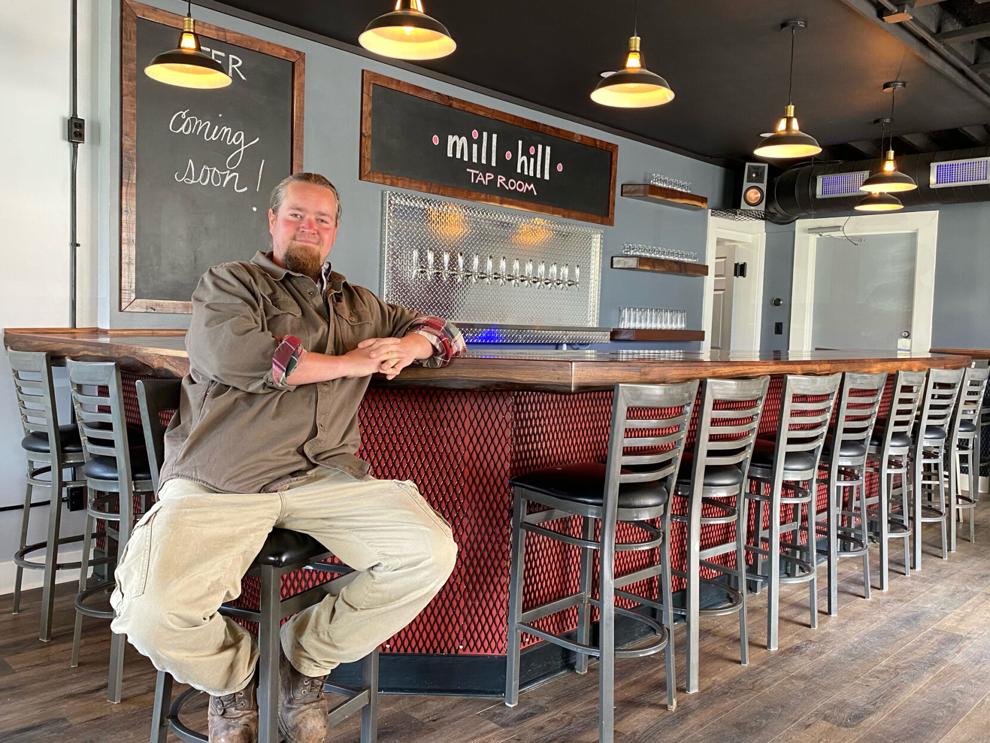 After undergoing some changes in vision, Hillmon Poythress, owner of Warrenton's Mill Hill Tap Room, said a late spring/early summer opening is hopefully in the works.
Located just north of town in the former Fisher's Grocery, and later Newt's Grill, on Madison Street, the refurbished dark gray and red facade maintains the original glass front windows advertising Coca-Cola and sandwiches. Through the now red front door that locals used to enter to buy groceries, hot dogs, burgers and catch up on the latest gossip, the interior has been opened up to allow seating for 40 and addition of a bar for serving up craft beer brewed on site. Gossip optional.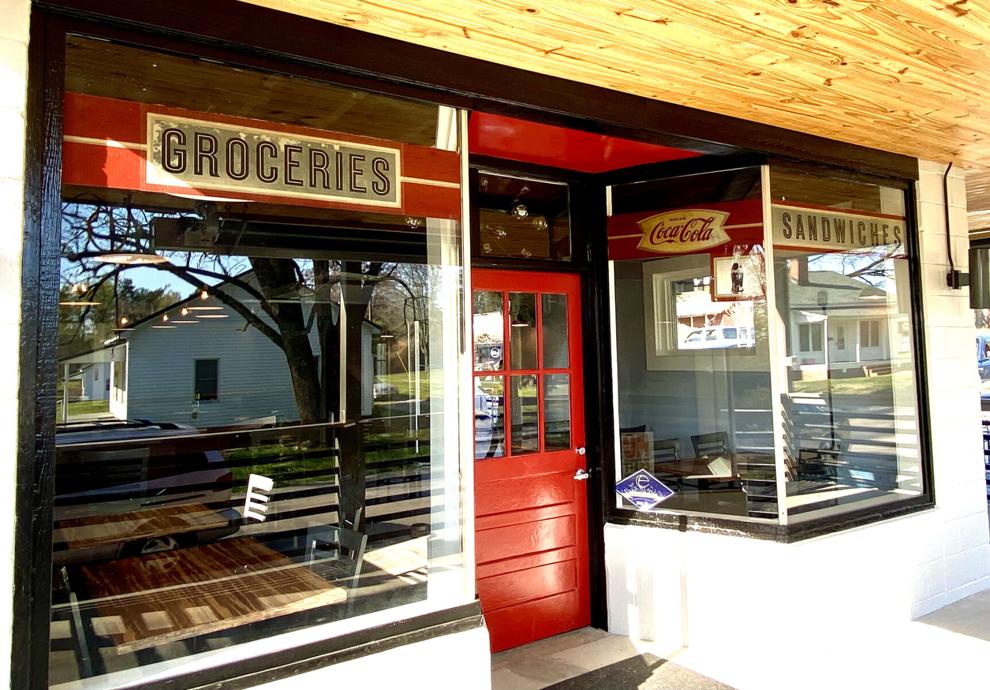 The beloved landmark now also boasts a wraparound front porch with an additional 40 seats and enough space outside for larger gatherings and even entertainment.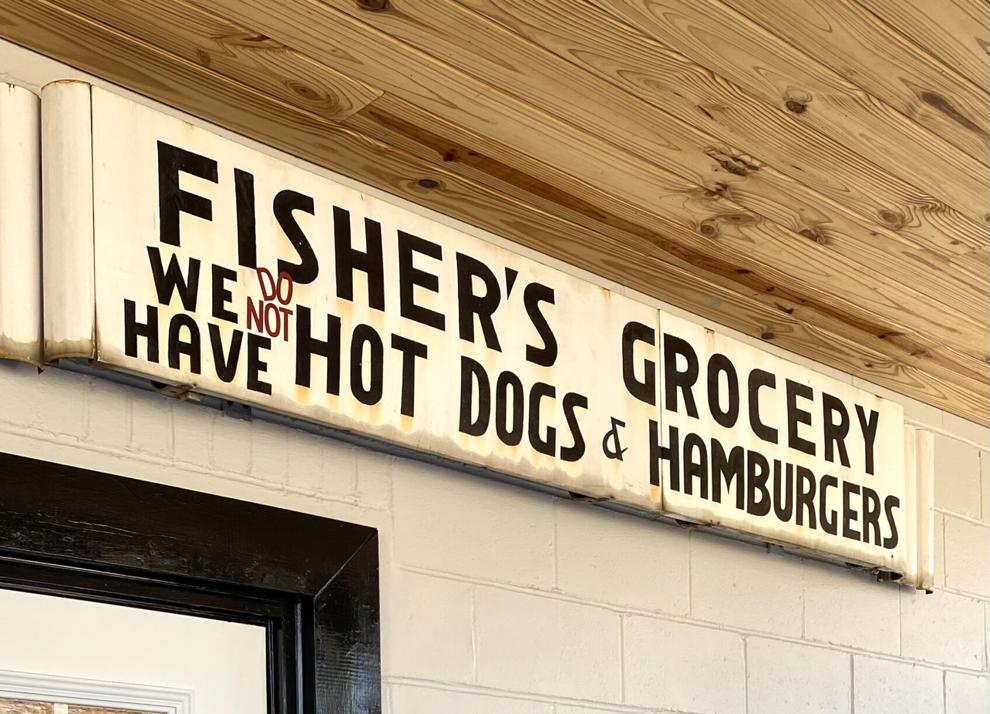 Poythress said early on in the business development process he wanted to keep the nostalgic feel of the place, and an old black and white Fisher's sign outside helps do that, reading "we offer hot dogs & hamburgers." Well, not so fast. Someone has slipped in a little red "do not." Even that may not be accurate, though.
Once the tap room is open, patrons may just be able to buy dogs, burgers and other hot food items to enjoy with their beer because Poythress is hoping to have food vendors on site until he gets Phase 3 of the business — his brick oven pizza operation — up and running.
"The more we grew into it (the business), it was a changing plan, three phases," he said. "The brewery will be independent, the tap room independent, and the pizza operation independent."
The idea, Poythress said, is for people to have a place to hang out and have a good time.
The business name gives a nod to the area's moniker decades ago, when Peck Manufacturing Company, right around the corner, was open and many of its employees lived in houses on the elevated front portion of mill property across from the tap room. Some houses still remain and are in use today.
"This was the Mill Hill community, almost independent of Warrenton and Norlina, and (the tap room) kind of pays homage to that," Poythress said.
Now, on to the beer. Originally from Rocky Mount, brewmaster Jared Barkley has been involved with the operation for about six months and moved to downtown Warrenton in February.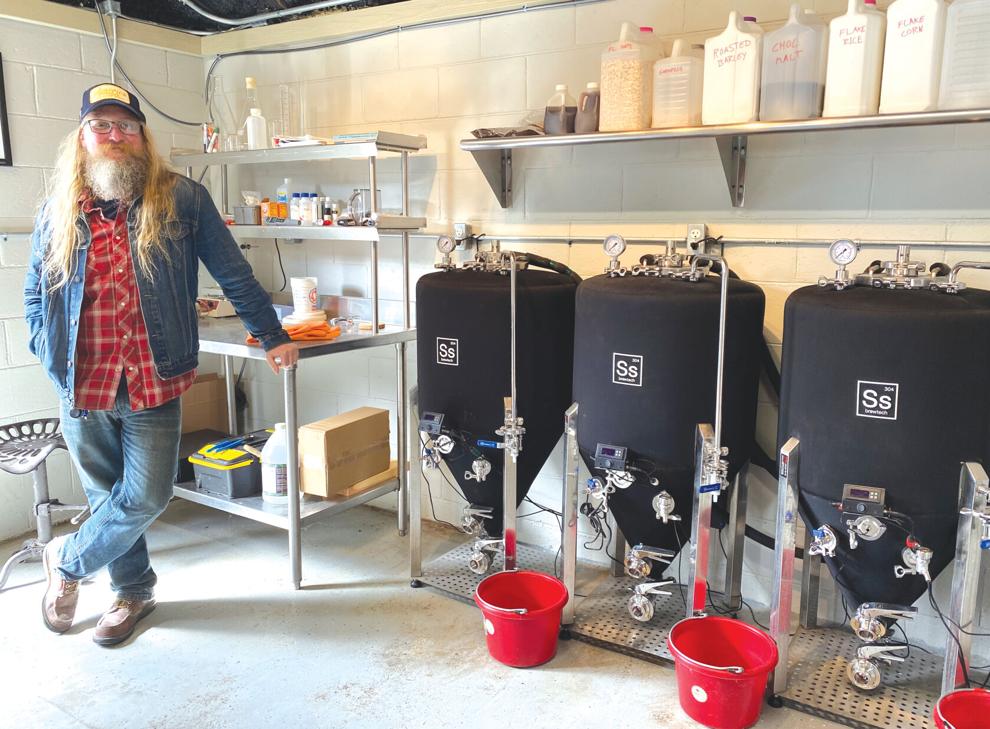 He said that the small batch brewing process allows the freedom to experiment, but that Mill Hill wouldn't be a flavor-of-the week type of place.
"We kind of dig the classics," he said.
Classic doesn't mean boring, though.
"We're going to do some of that fun, new crazy stuff," Barkley said, "a little bit of fruit and stuff every once in a while, some funkier things." 
But crazy isn't too crazy, so don't get it twisted.
"There's nothing like drinking a good Belgin ale, American IPA, English browns, porters and stouts," the beer guru said. "We like that kind of stuff."
To say that he's passionate about the beer-making process would be an understatement, and he and Poythress look forward to Mill Hill patrons being able to order beers that taste similar to what they're used to and trying new things. 
"We're going to do things differently than your average grocery store beer," Barkley said.
Craft beer is a little bit about education as far as trying new things. One of Mill Hill's everyday drinking beers is called Bushwacker, named after a pickup truck outside, sort of a tap room mascot. The beer is an American cream ale Barkley described as a light, easy drinking beer for the person who likes industrial light lagers. Some may describe it as what they're used to drinking, only better with fresher ingredients.
"And you know the guy who made it and you know who poured it and you know where it came from," Barkley said. "That becomes a stepping stone into, OK, I like this, and that's a stepping stone into trying something different, a gateway into a whole world of stuff."
"When people learn about the process and the history, I think they'll appreciate it," Poythress said. "A lot of people have never tried a lot of beers."
To help with that, Mill Hill is planning to host beer tastings and home-brew events, where participants can pick hops being grown out front, then learn how to make their own beer. As the business grows, the plan is to bottle Mill Hill beer for retail sales.
In the meantime, Poythress, Barkley and others working to open Mill Hill Tap Room look forward to when folks can stop by, grab a beer and return 112 Madison Street to a local gathering place.