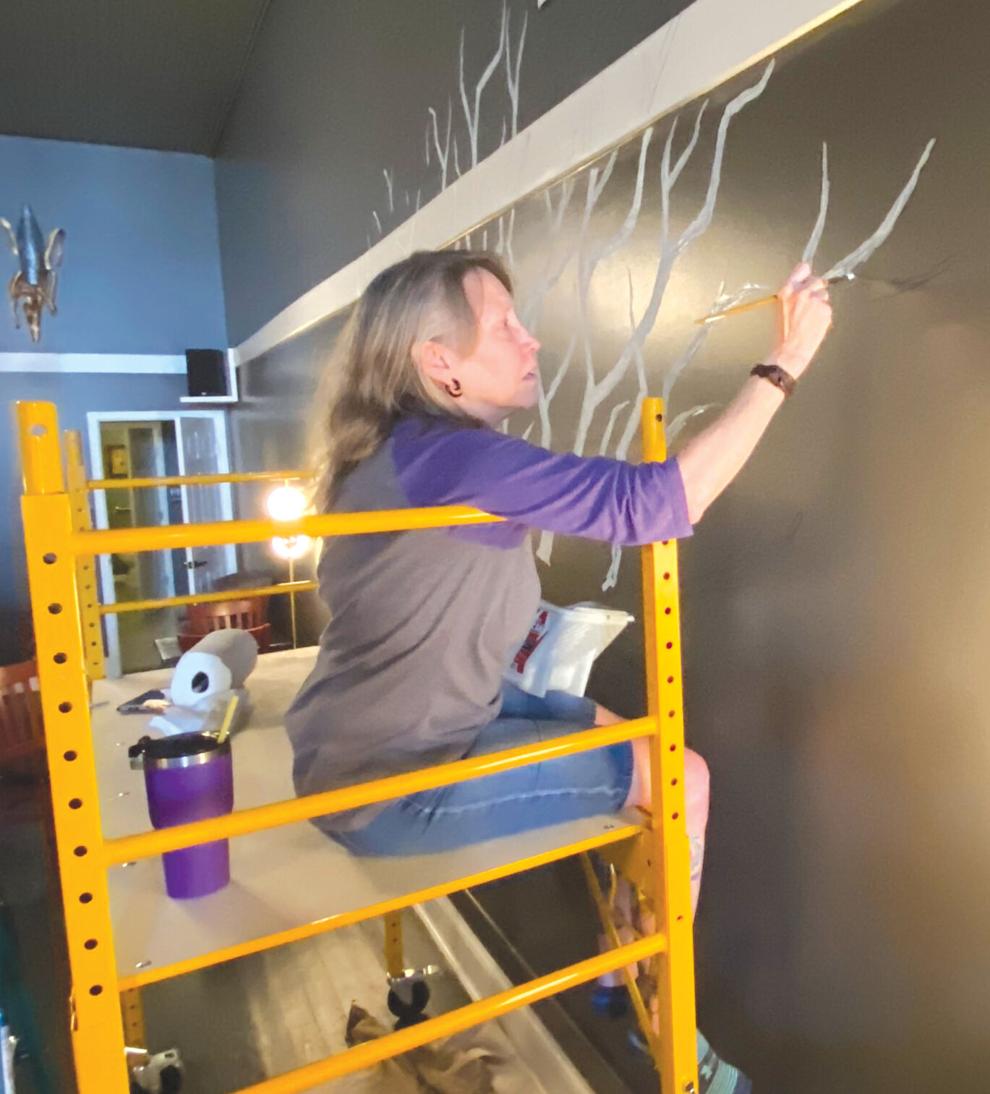 Lake Gaston artist Cathy Wiggins may be best known for putting leather quilting on the map, but these days she can be found on South Main Street, Warrenton, on scaffolding, a stepladder and sometimes sitting on the floor. Her newest creation, a sculpture still in process, already has its own hashtag — #locorumtree — a backstory, and a future filled with mystery as customers at Locorum Distillery will wonder how there's a tree growing out from the wall.
The idea to create a permanent art piece based on the business's tagline, community distilled, came from Locorum's merchandising partner and design consultant Todd Smith of Christopher Douglas Designs, after he saw an image online of a huge tree erected in someone's living room.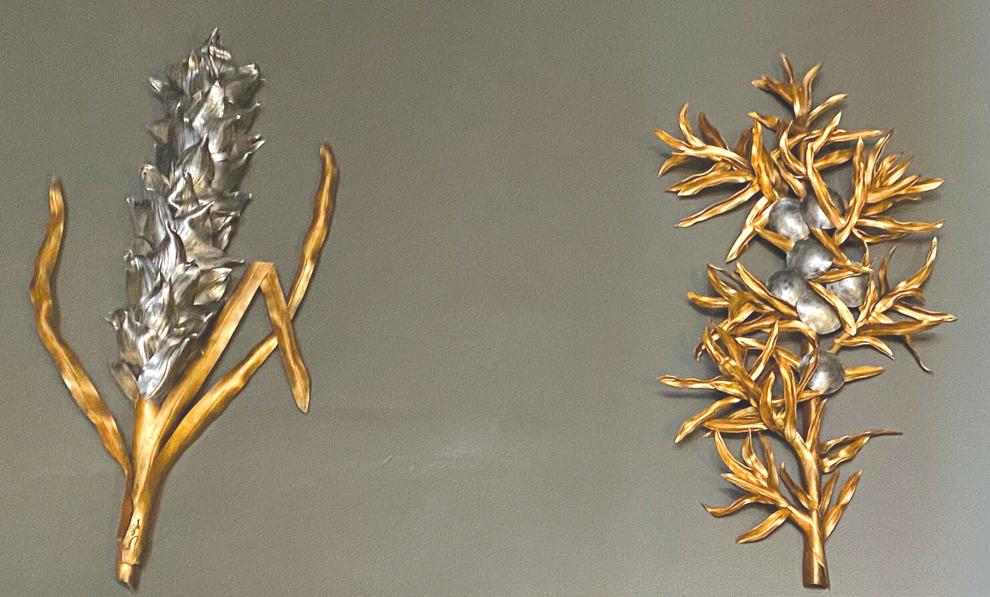 He said he pitched the idea of a tree sculpture to owner Stacy Woodhouse, who suggested contacting Wiggins. She had already created three pieces of leather art for Locorum.
"The whole idea just kind of mushroomed," Smith said. "Cathy had done such a great job with the leather pieces. She said, 'I do sculpting; it's been one of my passions.' And that's really how it was born."
"I think it's a great way of making a unique space and highlighting a local artist at the same time to have something that isn't anywhere else," Woodhouse said.
Smith said he wanted the three-dimensional tree to not be overpainted and to seem as if it's growing out of the wall so that customers feel like they are standing in front of a real tree or sitting at a table underneath a tree.
"Being the consummate artist that she is, (Cathy) got it immediately," he said.
Smith's vision to express, through local art, how the distillery supports farmers and others in the community began coming to life Monday morning as Wiggins painted the white image of the tree onto a south wall. 
The artist said she has sculpted all of her life, but has never done a sculpted art piece of this scale. She wasn't sure how long the tree would take to complete, but was not daunted. Her dad always told her if you can see it, you can do it. So far, that has proven true.
"Our community is rooted through all the things that we do, and we all live here together and Locorum is part of the community," Smith said. "I think the tree sculpture will speak to that, especially being community distilled."