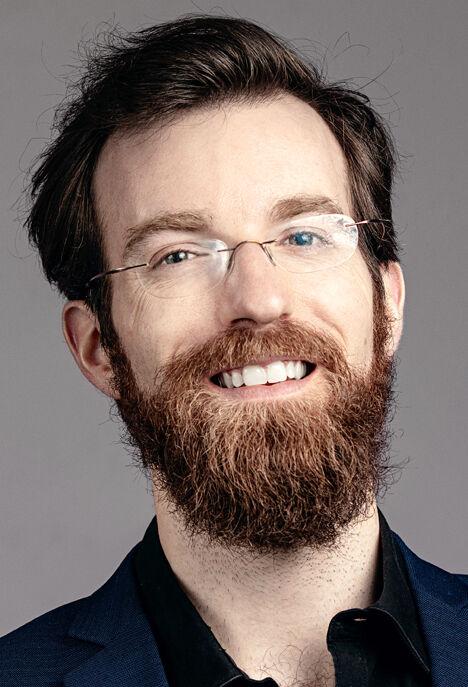 The Cherry Hill Board of Directors will present tenor Tyrone Chambers and pianist Jonathan Levin in a program of American music on Sunday, Aug. 29. The performance will begin at 3 p.m., and admissions will be taken at the door. Adult admission is $10, students at $5, and children 12 and younger admitted at no charge.
Tyrone Chambers, a New Orleans native, began singing as a youngster with his church choir. He attended Morehouse College, where he earned a degree in Music and developed a passion for opera. While at Morehouse, he received a thorough background in European classical music and later received a Masters in Music from the University of Oklahoma. He returned to New Orleans and performed in many local productions before moving to New York City for greater access to auditions. He has performed in numerous locations throughout Europe and the United States. His musical repertoire is extensive, being equally at home with jazz, musical theater, opera and oratorio. 
Jonathan Levin has established himself as a compelling pianist, composer, concert producer and music entrepreneur. He is the artistic director and founder of the Clayton Piano Festival, now in its 10th season. Performing across the United States and Europe, Levin has been the recipient of a number of prestigious awards and has performed several times at Cherry Hill.
The two musicians collaborated to create the show "American Portraits," which they performed at Levin's Clayton Piano Festival.  Much of that program will be performed at Cherry Hill and will include spirituals, show tunes, folk songs and original works with an overarching theme of peace and unity.
Due to the continuing presence of COVID-19, safety protocols will be followed. Any unvaccinated persons will be asked to wear masks, and all others will be encouraged to do the same. Seating in the 1858 plantation house will be in numerous locations for safe distancing.
For additional information and driving directions, visit www.cherryhillconcerts.com or call 252-257-5259.