June will be a month of transition at The Warren Record as longtime editor/general manager Jennifer Harris prepares to retire, and veteran journalist Gary Band assumes the role of managing editor here and at the Lake Gaston Gazette-Observer.
Jennifer Harris
Harris, the daughter of Anne Harris of Warrenton and the late Jack Harris, returned to her native Warren County from Wake County in 1997.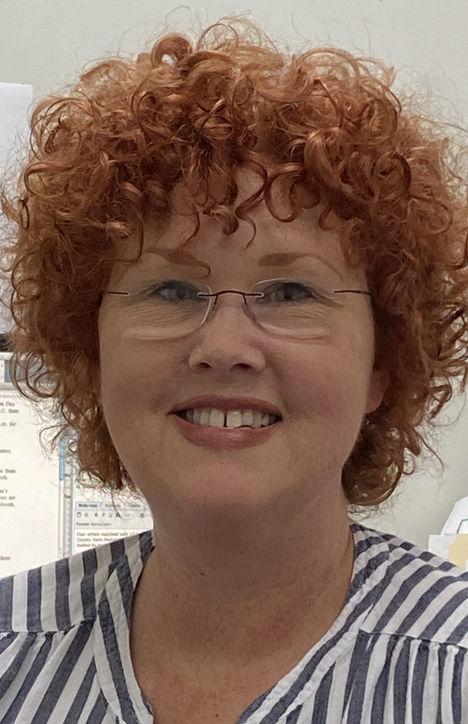 In 1999, she joined the staff of The Warren Record as advertising manager following a career in hotel convention sales.
Harris became editor at The Warren Record in February 2000 and later added the duties of general manager at the newspaper, which was established in 1896. Last year, she also became general manager of the Lake Gaston Gazette-Observer.
While working as The Warren Record's advertising representative, she served as a substitute writer when a reporter was on vacation. She considered taking on the editorial responsibilities of her home county's newspaper as both a tremendous opportunity and immense challenge.
"My first so-called reports from meetings were truly awful," Harris said. "But I've always loved writing, so when the editor's job came open, I applied for it and convinced the company I could do it. I got the job and was in a constant state of terror for about two months."
For much of its history, The Warren Record was owned and published by the Jones family of Warrenton until the retirement of Howard Jones in the late 1990s, when the newspaper was purchased by Womack Publishing Co. of Chatham, Va.
"Following in the footsteps of The Warren Record's former longtime editor and publisher Howard Jones was a bit intimidating, and not much intimidates me," Harris said. "He had a great reputation for community journalism, and I knew it was important for us to carry on the paper's work of documenting the history of Warren County, its people, who frequently do phenomenal things, and all that makes the county special.I
Harris cherishes the opportunities she has had to better know the people of her home county, their talents and their dedication to their community.
"Meeting interesting new people and finding out about their personal stories is one of the things that I will miss the most," she said.
Her last day at the newspaper will be June 11. Harris resides in Warrenton with her husband, John Franks, and has two adult children, Sydney Lynch and Will Lynch.
After retiring next month, Harris plans to remain active in the community that she loves and experience the governmental meetings that were part of her journalistic career for 20 years from a different perspective.
"Oh, I'm still planning to attend some of the government meetings I've been covering, even though those boards would probably like for me to give them a break," she said, laughing. "Retirement will also give me more time to spend on my volunteer work, projects around the house and traveling."
Harris expressed appreciation for her newspaper families at The Warren Record and the Lake Gaston Gazette-Observer, and to corporate staff.
"I'd like to say thank you to the staff at The Warren Record and Lake Gaston Gazette-Observer for working so hard to put out a quality paper every week, especially in recent months during this pandemic when resources have been stretched thin. I appreciate each and every one of you," she said. "And to the Womack Publishing family, especially the oldtimers who've been around as long as I have or longer, you'll be missed. This has been a fun and fulfilling second career."  
Chad Harrison, Womack Publishing's director of operations and marketing, expressed appreciation for Harris' service to the local newspaper and community.
"Jennifer has been the heart of The Warren Record for years and has become an invaluable resource not only for Womack Publishing, but the Warrenton and Warren County community," he said. "We don't easily say goodbye to someone like Jennifer because her absence will be felt; we do, however, wish her all the best in this new chapter in her life."
Gary Band
Becoming managing editor at The Warren Record and Lake Gaston Gazette-Observer after Harris' retirement will be Gary Band, who grew up in northern New Jersey and south Florida.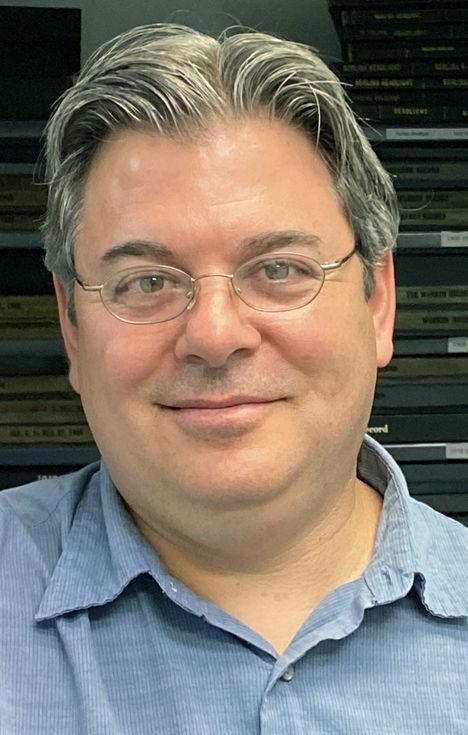 While serving in the U.S. Navy, he was stationed in San Diego, Calif., and Japan. He attended community college in South Florida and Northeastern University in Boston, Mass., where he earned a degree in English.
Band had his first taste of journalism at community college, where he wrote for the student newspaper and later became its editor.
From that point, he knew he had found the career he wanted to pursue. Band served as a reporter and editor at papers in Massachusetts, Vermont, western New York and northern New Jersey before moving to North Carolina so that his wife could accept a position teaching agricultural law at N.C. State University in Raleigh.
Band began working with The Warren Record earlier this month.
"I was attracted to this area because of its size, history and open space," he said. "With so much development and congestion in the Triangle, where I live, it's been a blessing to leave all that behind and come up to the more peaceful country every day since I started on May 15."
Since arriving here, Band has felt right at home in Warren County and has enjoyed traveling the area, especially meeting local people. He loves the small town atmosphere that the county brings, the history and diversity of the community.
"I've worked in small town papers before, in Massachusetts, Vermont and New Jersey, places where it's easier to understand how things work and learn about the community," Band said. "It's been great meeting some very nice, knowledgeable and interesting people so far. I look forward to seeing more of the area and meeting more folks in the days and weeks ahead."
Harris did not offer much advice for the new editor as he settles into his role.
"Gary is already fitting in here just fine and meeting people, so I would say to just keep doing that and to continue to get to know the community," she said.
Harrison believes that Band is an ideal choice to lead The Warren Record and Lake Gaston Gazette-Observer into the future.
"Gary brings years of community journalism experience to The Warren Record and Gazette-Observer, and we feel he will be an excellent fit for the community," he said.
Band said that newspapers play an important role, particularly in small communities, and that is how he would like to approach his work as editor.
"I see my role as holding up a mirror to the community, reflecting what it does week after week in a fair and balanced way," he said. "From town and county government and courts, to farms and businesses, education and healthcare, the arts and sports, the local newspaper is the place where it's all recorded. I will do my best to report on the most important issues and feature as much Warren County and lake life in the pages of our papers as possible."