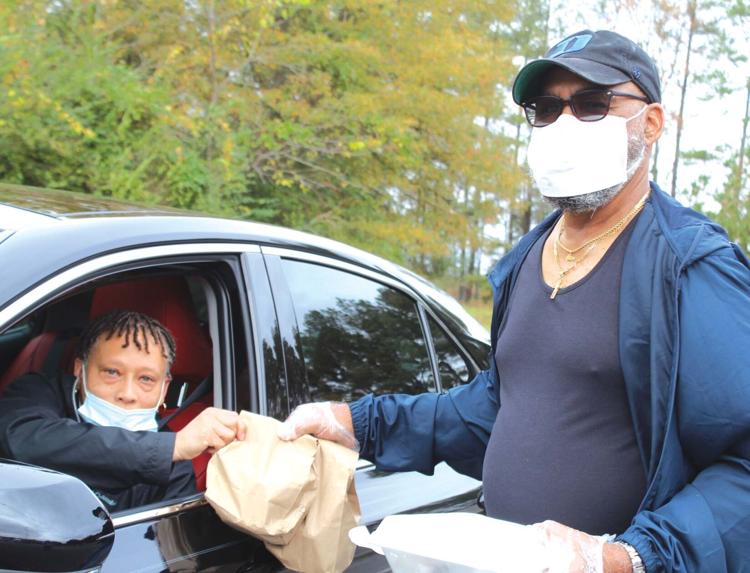 Cooks Chapel Missionary Baptist Church in the Warren Plains community honored area veterans on Nov. 11 with the its first Veterans Day Luncheon, which was held as a drive-through event due to the ongoing COVID-19 pandemic.
Working with the church to make the luncheon possible were Hendricks Insurance, Humana and Lawrence & Perry BBQ.
Normally, Cooks Chapel recognizes area veterans during a worship service, but that was out of the question due to the ongoing COVID-19 pandemic.
"In ordinary times, we would have done something different, but social distancing affected it," Jamar Perry, chairman of the trustee committee, said.
Members knew they didn't want to let today's unprecedented times stop them for honoring local men and women who have served their country in the armed forces, but what could they do?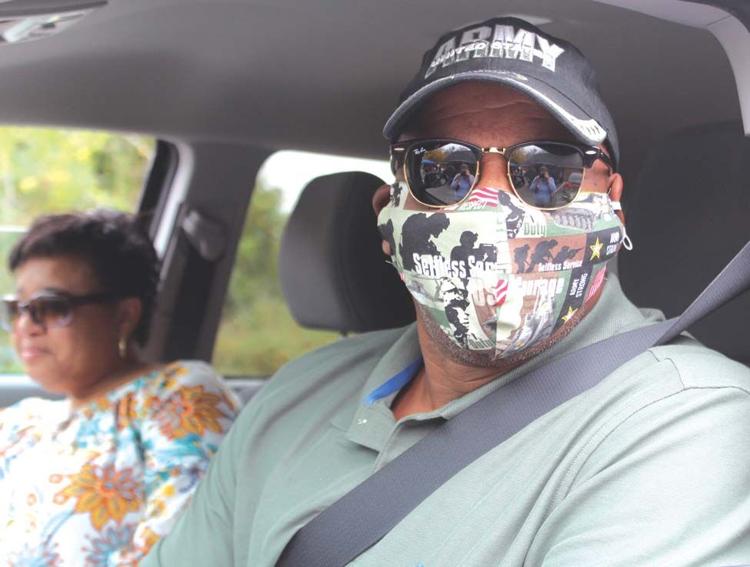 Members drew inspiration from the church's efforts to hold drive-through meal distributions for senior citizens over the summer and figured that might be the perfect way to recognize area veterans.
R.J. Perry of Lawrence & Perry BBQ said that it was an honor and privilege to prepare a meal for the veterans.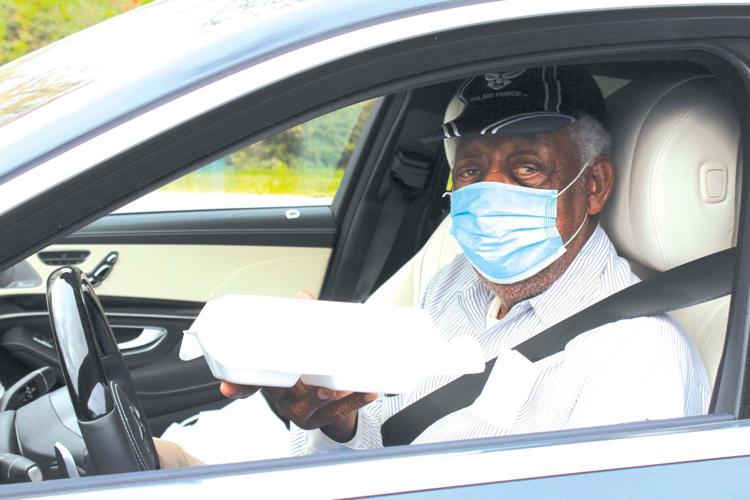 "We appreciate the service, courage, commitment and sacrifice of all veterans," he said.
For his father, Ronald Perry, who served in the National Guard for 25 years, being able to provide a meal for veterans was especially important. 
"It means a lot to us," he said.
Tare "T" Davis, chairman of the Warren County Board of Commissioners, volunteered at the event in spirit of giving back to the community, especially to those who had given so much of themselves to protect the United States.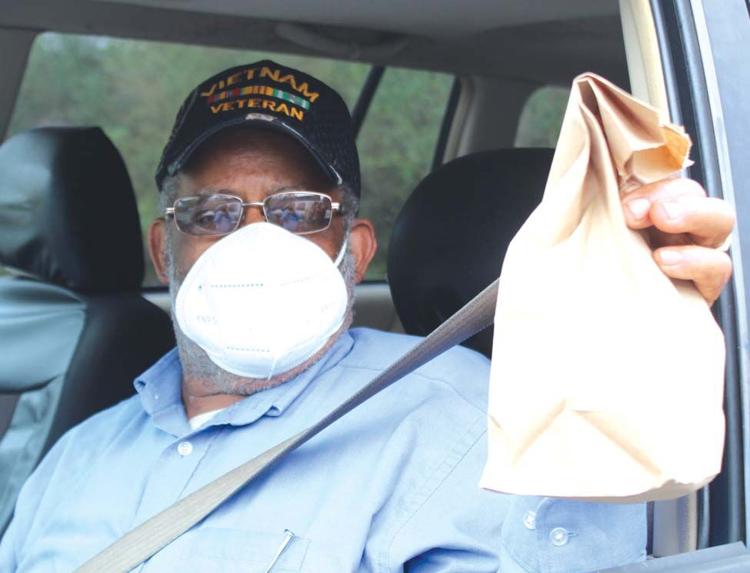 "There is a long, rich history of military service in Warren County," he said.
Tilda Hendricks of Hendricks Insurance prepared gift bags sponsored by Humana to distribute to the veterans. 
"It is all about service and giving back," she said. "(Veterans) have given so much."
As those involved with the luncheon were describing the importance of giving back to the people who gave for much for their country, the veterans began arriving. They came from Warrenton, Norlina, Vaughan, Manson and other areas of the county. A number of them wore hats signifying the military branch or war in which they served.
They included Army veterans Jonathan Alston, Melissa Green, Bernell Terry, Angela Alston and Felton Davis; Marine veteran Branch Richardson; and Air Force  veterans Clyde Smith and Leonard Terry, among others. Whether they served a few years or 20 years and 20 days like Clyde Smith, they were all proud to serve their country and grateful to be honored through the luncheon.
The Rev. Dr. Tony Cozart, pastor of Cooks Chapel Baptist Church, said that providing a luncheon for veterans was "the patriotic thing to do." He said that Americans have freedoms, such as freedom of worship or to do ordinary things like go to the grocery store, only because of those who have served in the armed forces.
"It is so important to let everyone know how much we as a church are grateful for those who paid a debt of service to our country," he said.