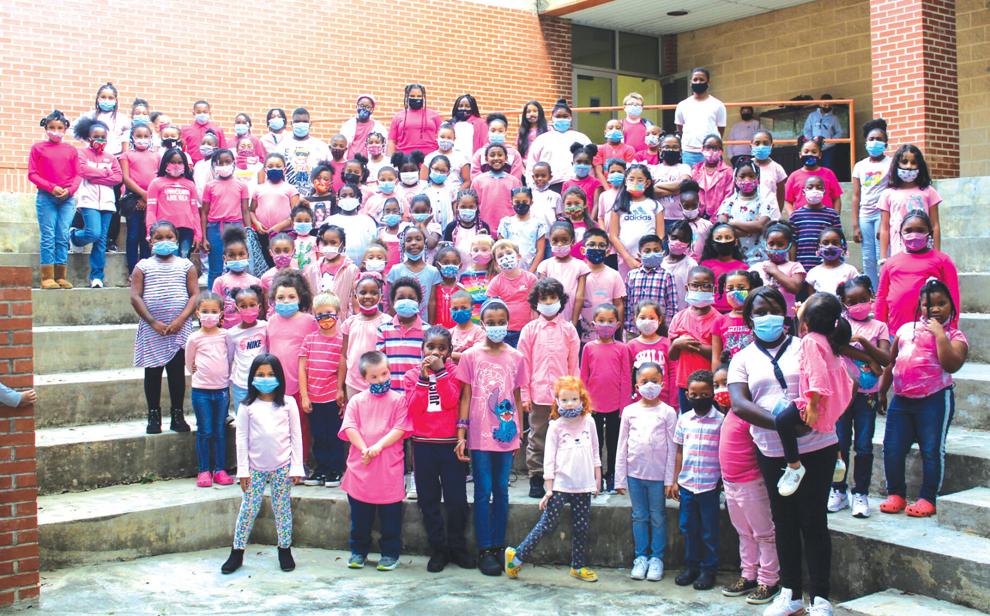 The students of Mariam Boyd Elementary School raised more than $1,000 to support Breast Cancer Awareness. The money will be donated to the American Cancer Society.
More than 2,000 links were purchased for 50 cents per link. The links were connected to form a Breast Cancer Awareness ribbon, providing a visible symbol of the students' care for others and their community.
The top three winning classes are pictured with a Breast Cancer Awarreness ribbon formed from the chains that were created.