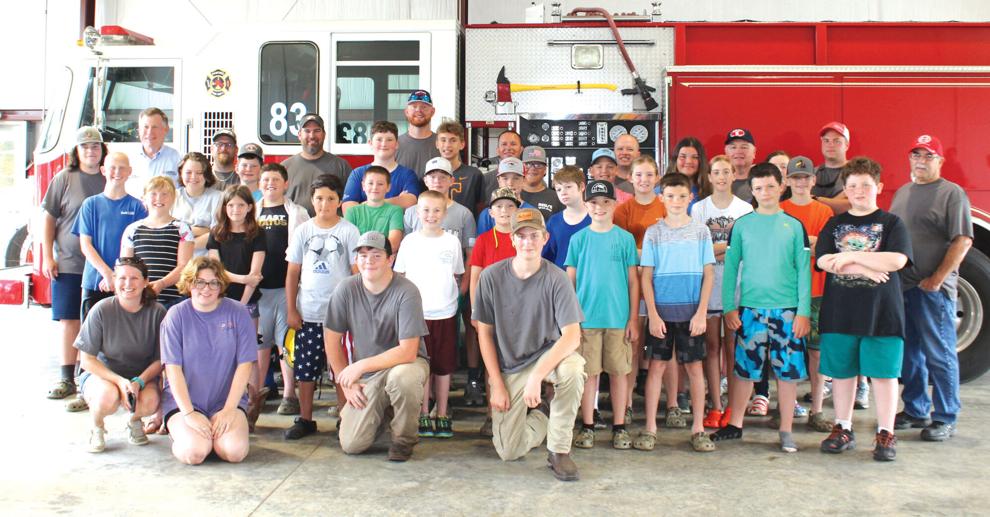 This year's Warren County Kids Fire Camp drew a record 26 participants during a week of activities designed to give youth a taste of what being a firefighter involves.
Sponsored by the Warren County Firemen's Association and hosted by Hawtree Volunteer Fire Department, the camp is now in its third year. The camp is open to boys and girls ages 11-14.
North Carolina Insurance Commissioner and State Fire Marshal Mike Causey attended the camp's final day of activities on Saturday, as participants demonstrated the skills they learned for their parents and other family members.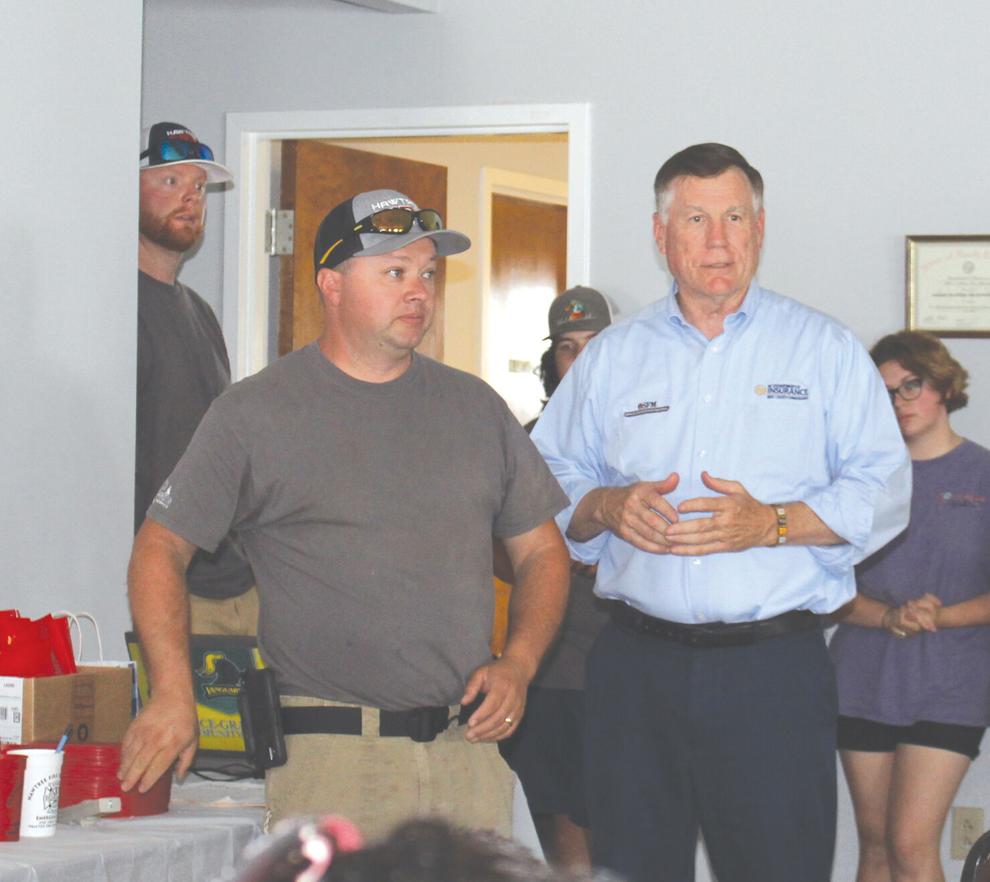 Causey thanked the campers and their parents for their work during the week and expressed appreciation for local firefighters.
"Thank you for all you do," he said.
 Causey praised the skills and knowledge that campers showed through demonstrations they presented. He also presented participation trophies and certificates to campers.
Before the presentation ceremony, local campers simulated response to the a fire call: putting on firefighting gear, getting on the fire truck, setting up the fire hose, breaking through a lock and turning on the water to battle flames; using a rope and pulley system to create a mechanical advantage for rescue efforts; and the use of fire extinguishers and water to put out fires.
Campers described three classes of fire extinguishers: Class A for ordinary combustibles, Class B for flammable liquids and Class C for electrical fires.
The demonstrations ended with the popular Water Tug of War. 
"We've had a good week," Hawtree Volunteer Fire Department Chief Steve Barney said.
Joey Andrews, president of the Warren County Firemen's Association and chief of the Afton-Elberon Volunteer Fire Department, said that the weeklong camp exposed participants to skills, tasks and scenarios that firefighters experience such as hoses and nozzles, forcible entry, fire extinguishers, CPR and first aid, vehicle fires, vehicle extraction, rescue ropes and knots, repelling, ventilation, wildland fire suppression, fire boats and operations, water rescue techniques and the role of dive teams, and also taught team building skills.
The week included visits from Duke Life Flight, South Hill (Va.) Fire Department, Warren County Emergency Medical Services, Warren County Sheriff's Office, Halifax Electric Membership Corporation, the North Carolina Highway Patrol, and North Carolina Forest Service, among others. Campers also visited Lake Gaston for presentations by fire departments in that area.
Andrews noted that all Warren County fire departments, and others from surrounding areas, participated in some way.
Barney noted that participation in the fire camp has grown significantly from its first year, when 14 youth participated. A number of participants at previous camps returned this year to assist with instruction, he added.
Barney said that many campers from previous years have gone on to join area fire departments. He hopes that they year's participants will follow in their footsteps.