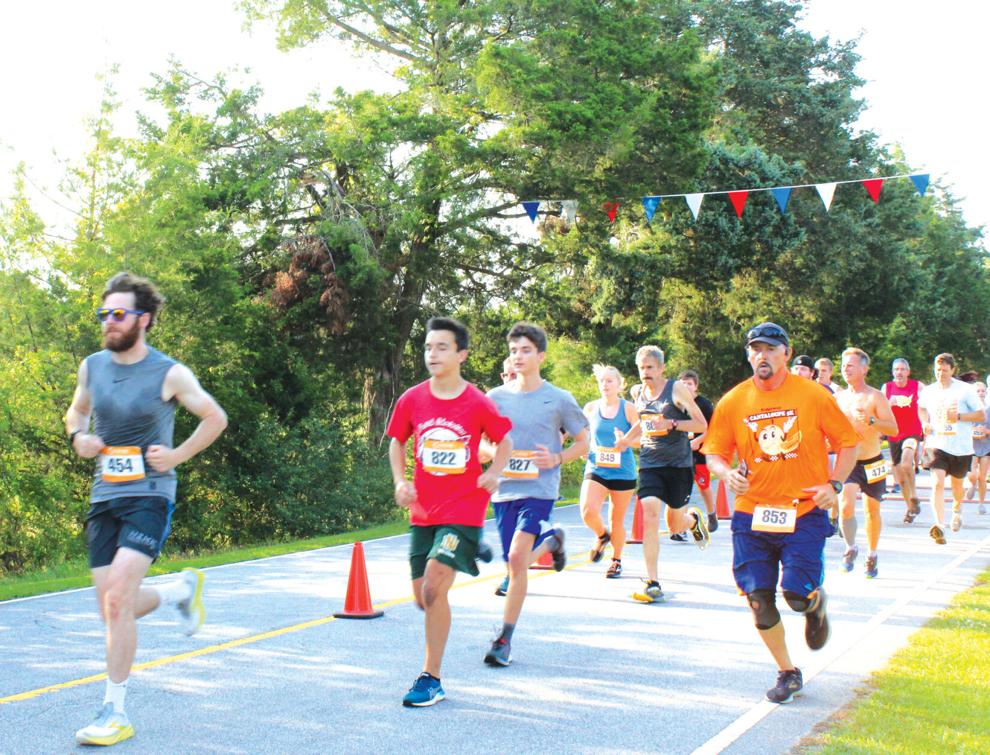 Saturday's Ridgeway Cantaloupe 5k drew 64 runners and walkers, as participants from Warren County and as far away as Richmond, Va., braved the July humidity to test their speed and endurance.
The event was the 8th Ridgeway 5k, which is sponsored annually by the Ridgeway Historical Society. This year's participants ranged in age from 6 to 82.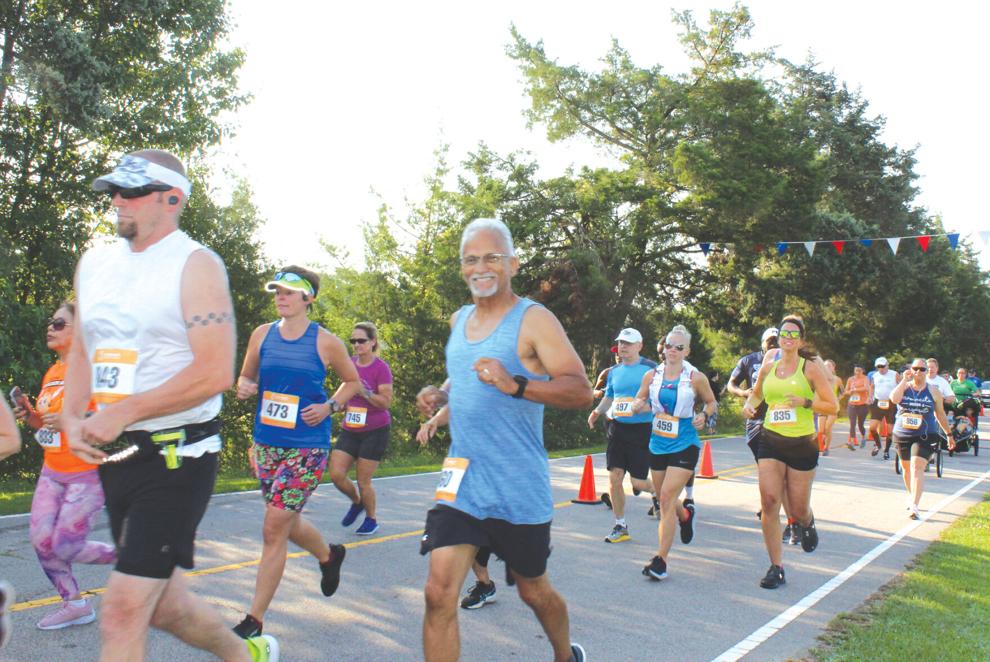 The race, which has become a local summer tradition, drew 40 runners and walkers last year in spite of the COVID-19 pandemic. Ten other people registered, but later chose to make donations to the Historical Society without running the race.
In welcoming participants to Saturday's race, Ridgeway Historical Society President Tommy Tucker expressed gratitude for all of the runners and walkers.
"It means a lot to me to see so many of you coming from a distance and the local area," he said. "I thank God for being able to hold the event. So many people wish they could be here, but are not able."
The race began on Ridgeway-Drewry Road off U.S. 1 in Ridgeway and followed a route to a turnaround point near St. Paul's Lutheran Church before runners and walkers returned to the start/finish line. Along the way, participants had to navigate several sharp curves.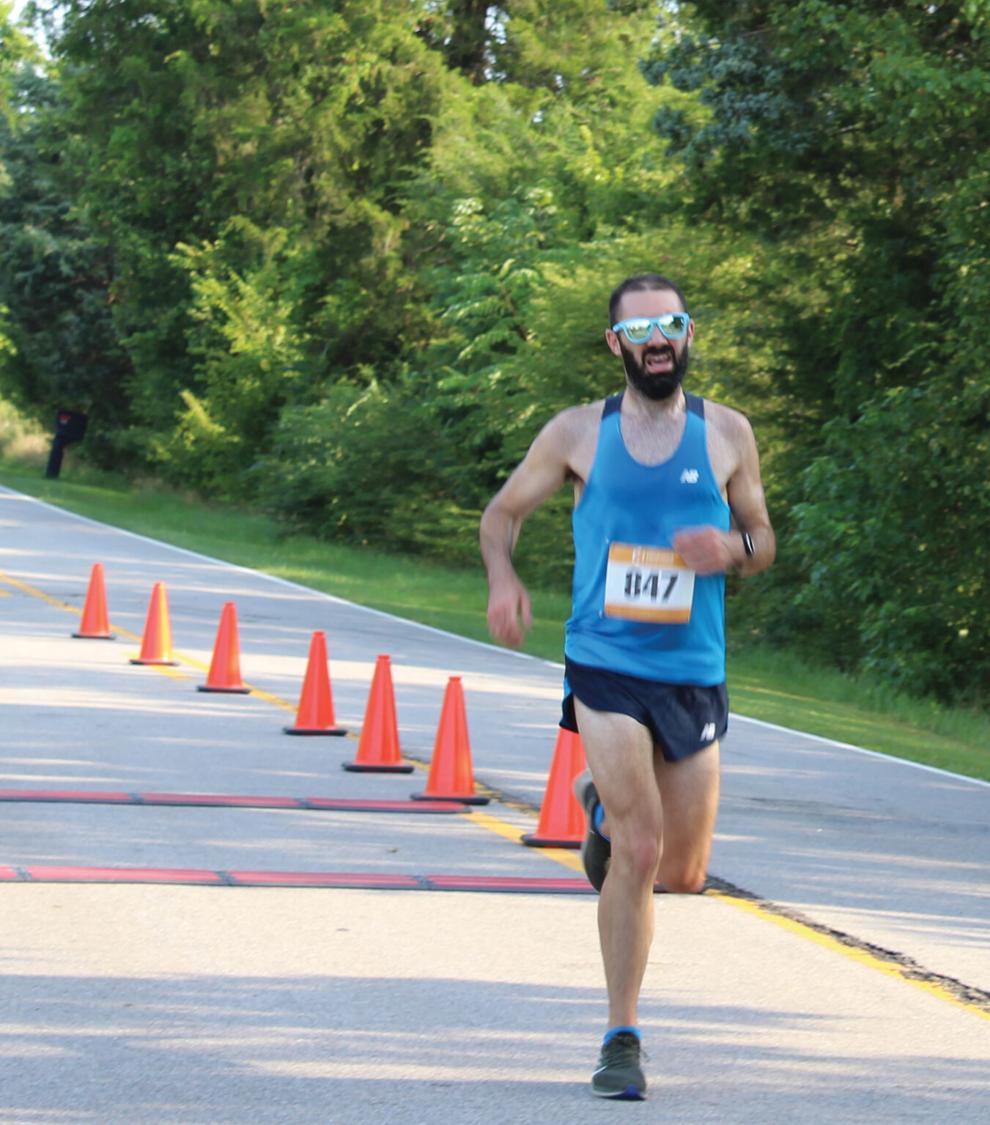 The race winner, running in his first Ridgeway Cantaloupe 5k, was Wesley Mickler, 31, of Raleigh, with a time of 18 minutes, 50 seconds. He found a listing for the race online and decided to spend some time in the area camping on Kerr Lake.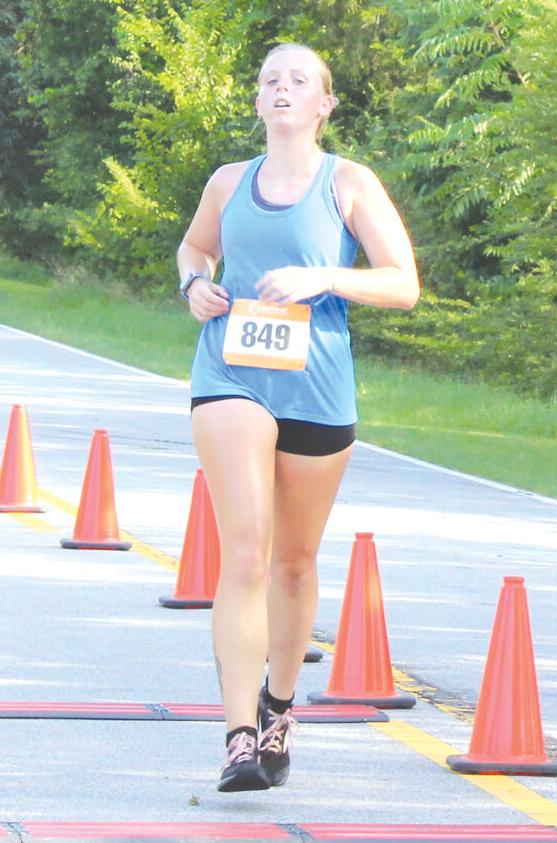 The top women's finisher, placing sixth overall, was Kelsey Hutchison, 19, of Rocky Mount, with a time of 22 minutes, 41s seconds. Saturday's event marked her fourth Ridgeway Cantaloupe 5k. She previously ran the race with her Northern Nash High School cross country team.
Top male finishers were Mickler; Dillon Britt, 25, of Pendleton, with a time of 19 minutes, 23 seconds; and Aaron Mowatt, 14, of Nashville, with a time of 21 minutes, 37 seconds.
Top female finishers were Hutchison; Janet Earp, 46, of Nashville, with a time of 24 minutes, 1 second; and Rachel Hahn, 38, of Canton, with a time of 24 minutes, 17 seconds.
Top finishers by age group are as follows:
• Male 12 and under: First place, C. Seaman, 12, of Manson, 34 minutes, 48 seconds; second place, J. Ingram, 6, of Chapel Hill, 43 minutes, 27 seconds; third place, M. Marshall, 12, of Nashville, 44 minutes, 15 seconds
• Male 13-19: First place, Brennan Lee, 14, of Nashville, 22 minutes, 53 seconds; second place, Amonta Jordan, 17, of Manson, 29 minutes, 39 seconds
• Male 20-29: First place, Kyle Marshall, 20, of Nashville, 28 minutes, 18 seconds
• Male 30-39: First place, Robert Moore, 34, of Rougemont, 21 minutes, 53 seconds; second place, Christopher Critzer, 34, of Wendell, 22 minutes, 51 seconds; third place, Lance Brauer, 34, of Norlina, 31 minutes, 6 seconds
• Male 40-49: First place: Brian Wolf, 48, of Elm City, 26 minutes; second place, Wayne Seaman, 42, of Manson, 32 minutes, 46 seconds; third place, David Ingram, 45, of Chapel Hill, 43 minutes, 34 seconds
• Male 50-59: First place, Michael Wood, 56, of Hillsborough, 22 minutes, 8 seconds; second place, Jeff Dodrill, 54, of Nashville, 23 minutes, 43 seconds; third place, John Oxford, 54, of Raleigh, 25 minutes, 31 seconds
• Male 60-69: First place, Richard Ferguson, 62, of Danville, Va., 23 minutes, 5 seconds; second place, Dave Arner, 67, of Henderson, 25 minutes, 36 seconds; third place, Al Cooper, 68, of Warrenton, 26 minutes, 6 seconds
• Male 70 and over: First place, Melvin Doyle, 82, of Roanoke Rapids, 37 minutes, 26 seconds; second place, Val Price, 75, of Raleigh, 47 minutes, 35 seconds
• Female 12 and under: First place, C. Morris, 12, of Littleton, 36 minutes, 4 seconds
• Female 13-19: First place, Lillian Bailess, 13, of Oxford, 26 minutes, 46 seconds; second place, Lillian Owens, 17, of Henderson, 31 minutes, 31 seconds
• Female 30-39: First place, Torie Smith, 32, of Littleton, 28 minutes, 46 seconds; second place, Rachael Richardson, 35, of Littleton, 29 minutes, 34 seconds; third place, Kristie Conger, 32, of Littleton, 30 minutes, 54 seconds
•Female 40-49: first place, Madeleine Deese, 40, of Rocky Mount, 29 minutes, 4 seconds; second place, Simona Reyes, 44, of Warrenton, 29 minutes, 50 seconds; third place, Tracey Jordan, 41, of Manson, 34 minutes, 56 seconds
• Female 50-59: First place, Dorothy Wood, 57, of Hillsborough, 27 minutes, 58 seconds; second place, Tammy Fell, 54, of Roanoke Rapids, 29 minutes, 7 seconds; third place, Kim Fritz, 59, of Littleton, 29 minutes, 52 seconds
• Female 60-69, First place, Lee Smith, 60, of Ebony, Va., 36 minutes, 55 seconds