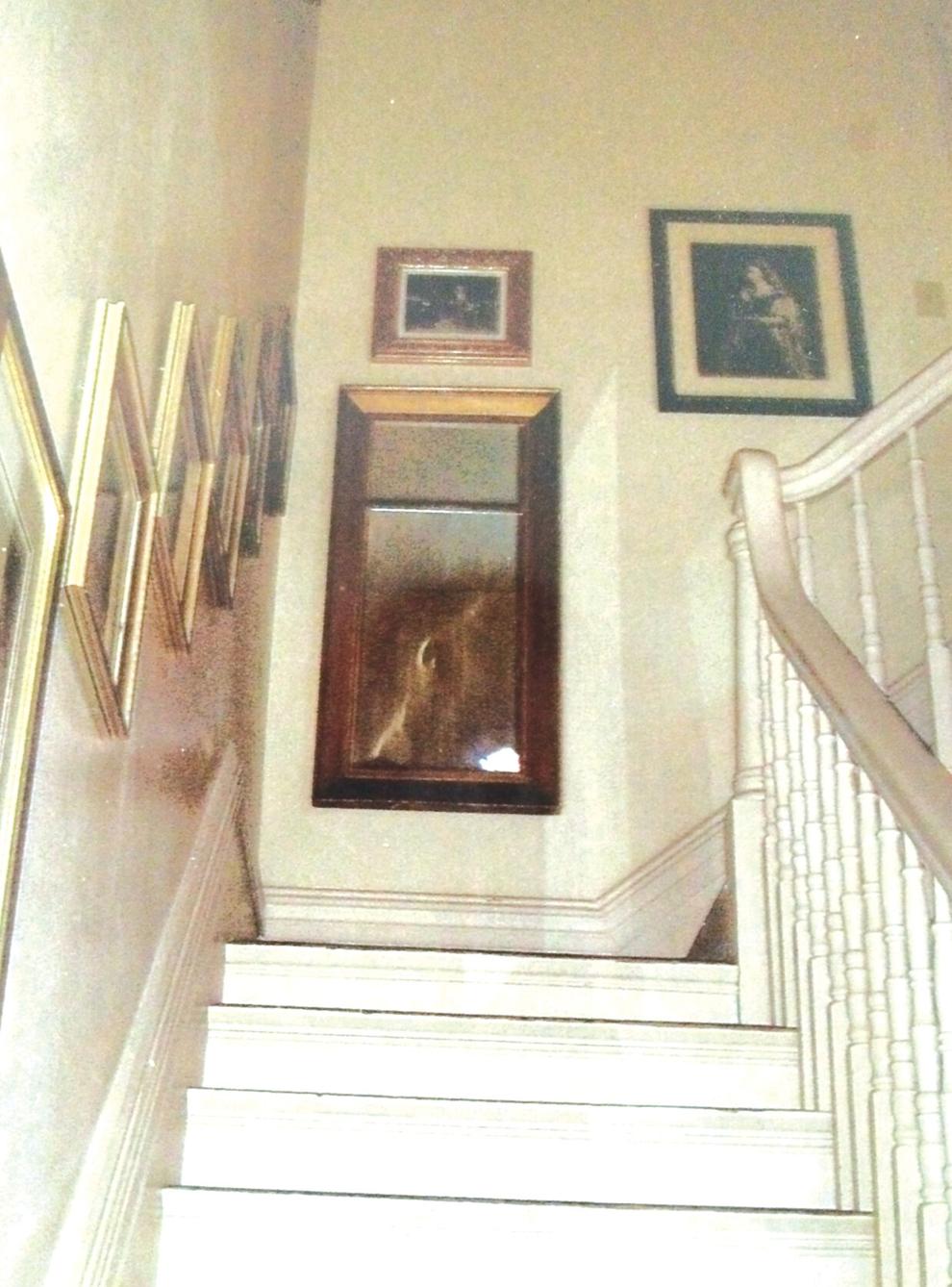 If you were restoring a historic home and someone told you it was haunted, what would you do? Many people might reconsider their decision and find somewhere else to live.
However, Don Arnold and Ernie Fleming take a very different perspective. They spent many years carefully restoring their home, Oakley Hall, located in the Ridgeway community just off US 1 a few miles south of Norlina. They have also devoted years to the restoration process at The Inn, a former stagecoach stop nearby. 
Relatives, friends and others who are sensitive to spirits told Arnold and Fleming that ghosts were present at both buildings. However, instead of running away, they discovered the rich history of one of North Carolina's most prominent families and an inn which once housed travelers from near and far, including guests from England, France and Canada.
Arnold and Fleming, who operate Oakley Hall Antiques and Art in downtown Warrenton, love to share the history of their home and The Inn, and, in turn, seem to have gained the trust of the spirits that still reside there.
Oakley Hall
Arnold and Fleming purchased Preservation North Carolina property Oakley Hall in 1991, but while they restored their historic home, they stayed elsewhere — first in a small trailer, and, later, at The Inn nearby. Often, they would spend weekends in Ridgeway to see how work on Oakley Hall was progressing.
One Friday, Arnold and Fleming traveled to Ridgeway to pay two workmen who were framing an addition to the upstairs. The workmen approached, asking if either of them had ever seen anything strange in the house. The workmen reported seeing a man walk out of a wall into the bedroom where they were working, cross the room and walk into the opposite wall. A few minutes later, the man walked out of the wall he had just entered, back across the room and out through the wall he originally used to enter the room.
Arnold and Fleming had not noticed anything usual when they visited Oakley Hall. As time passed, the pattern continued. Visitors sometimes experienced something unusual which Arnold and Fleming did not.
They recalled that a visitor from High Point who was clairvoyant approached the bottom of the stairs and said that she would not go upstairs. Another visitor saw a ghost in the form of a man walk into an upstairs room, grab his chest, and fall to the floor.
Arnold and Fleming delved deeper into the history of Oakley Hall to learn more about its past residents. They learned that well-known Warren County architect Jacob Holt constructed Oakley Hall for Dr. William J. Hawkins and his family in 1855. Later, his son, Marmaduke, purchased the home.
Members of the Hawkins family played important roles in the history of North Carolina and the United States, fighting in the Revolutionary War, and serving in the Provincial Congress and as governors. The family also played a prominent role in founding the University of North Carolina.
Arnold and Fleming learned that Marmaduke Hawkins died in the room where the ghostly man was seen. They concluded that the spirits of the Hawkins family, including young children, remain at Oakley Hall.
Photographs taken by other people sometimes show mysterious images, like the figure in the mirror pictured with the article or a young girl on a chest. Arnold and Fleming once had a dog that would stare at the ceiling and run away, wanting to go out. 
Nothing disturbing has ever happened to them, but guests have plenty of tales to tell.
Adopted daughter Karen was having dinner at Oakley Hall over Christmas when she commented that Don had many orbs sweeping around him. Karen has also become a favorite of the spirits of the Hawkins children, who have played pranks on her and have had many interactions with her.
Why have Arnold and Fleming lived so long at Oakley Hall without being bothered by the spirits of the Hawkins family? They feel like the spirits enjoy their presence and believe they are taking good care of the home. Arnold and Fleming have never felt in danger at Oakley Hall
"We don't want them to leave," they said of the spirits. "It was their home. They'll leave when they're ready."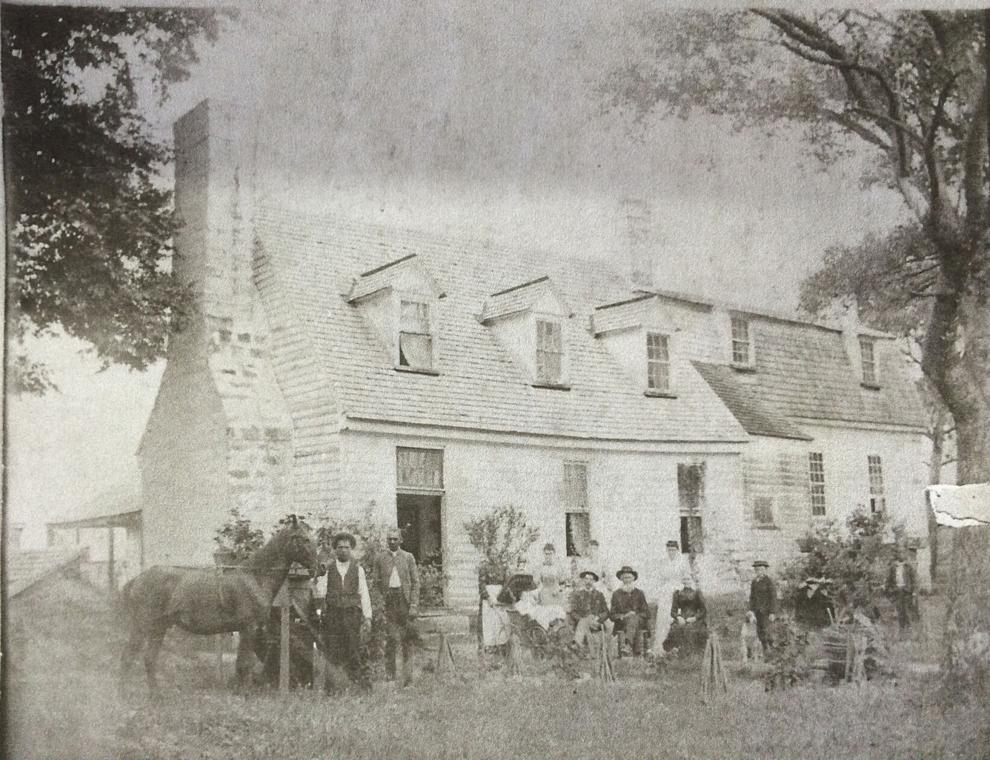 The Inn
Not far from Oakley Hall is The Inn, also known as the Marshall-Moore House and Travelers' Rest, a former stagecoach stop where travelers could find food and hospitality, and could stay for the night. Arnold and Fleming purchased the property in 1993.
From their research, Arnold and Fleming discovered that the original structure dates from the late 1600s with additions made in the 1700s, 1800s and 1900s. The Inn has changed hands many times over the centuries. The first map of the area now known as Ridgeway, commissioned by George III, identifies The Inn as Coler's Ordinary.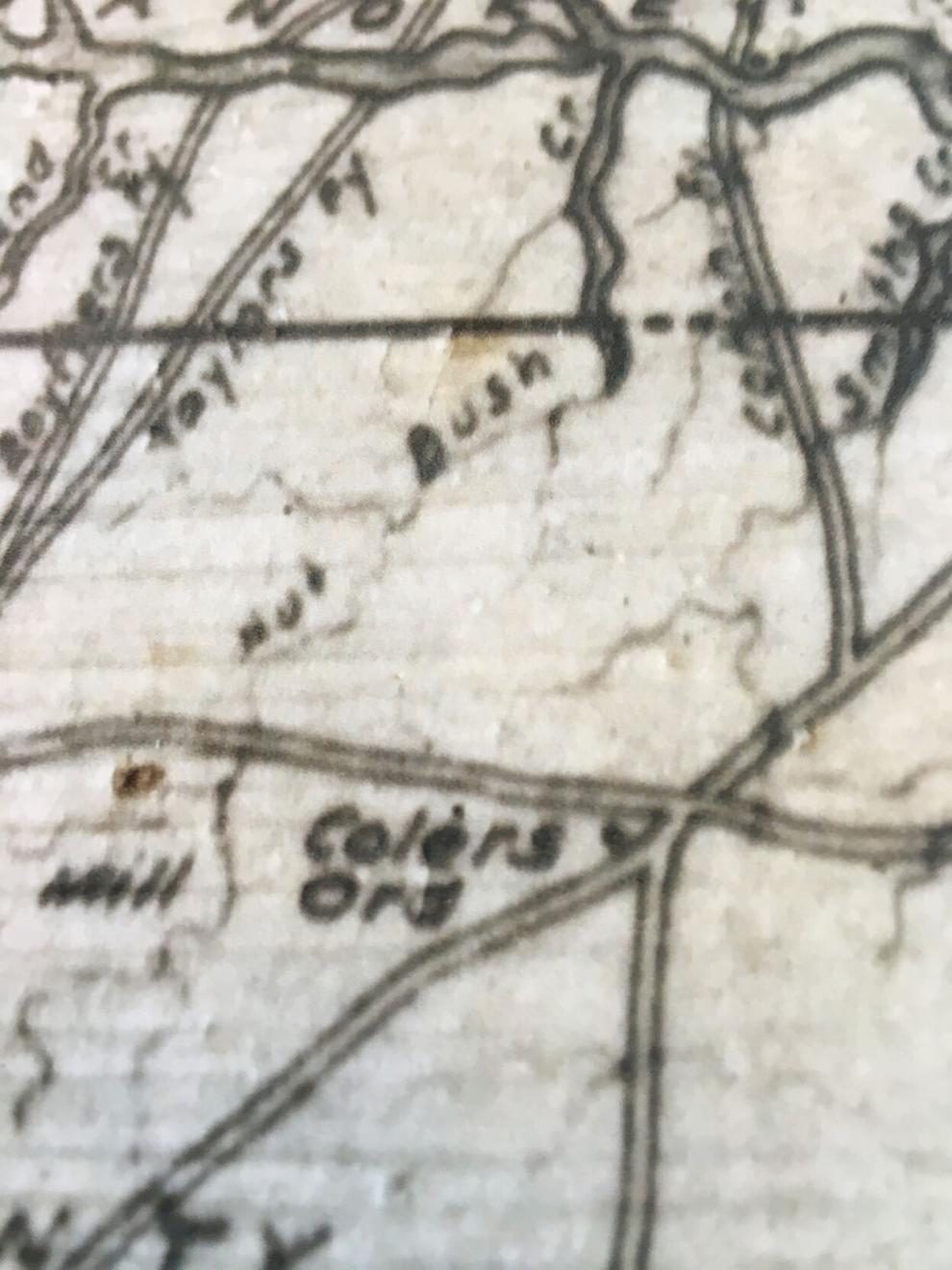 Nothing disturbing has happened directly to Arnold or Fleming at The Inn, but they have seen evidence of spirits. They have left goblets neatly arranged on a shelf only to later find one of them turned on its side, carefully placed so that it would not fall off and break. 
When Arnold and Fleming leave The Inn, they follow a careful checklist to make sure that everything is secure. One time, they returned to find that a key had been moved from its storage space to the keyhole on the back door. The door was open! Arnold and Fleming knew that it was locked when they left.
For an account of mysterious happenings at The Inn, Arnold and Fleming refer to a history of the structure written by previous residence B.D. Moore. The document suggests that Moore wanted future property owners to read the history.
"When I bought this place in 1888, I was told that it was 'hanted,' and it did look like a suitable habitation for such, any way I kept my eyes open, but have never seen one."
However, Moore describes one night when he and his wife were sleeping and heard a loud crash, as if a tray filled with china and glassware had fallen to the floor. They searched to try to find what had broken, but found nothing. 
Moore and his family went on to live many years at The Inn. More than 50 years after he purchased the property, Moore reflected on his home with happiness: "… many happy events of my life have passed here, and I look upon it as an old friend."
Arnold and Fleming have heard plenty of tales about The Inn since they purchased the property. A previous resident of the house would go out only to return to find drawers of her sideboard open and their contents on the floor. A couple who used to rent The Inn stopped by to see the place where they once lived. They told Arnold and Fleming about wedging a door shut because spirits were moving around so much that they couldn't sleep. Later, the door began rumbling and eventually opened. The couple decided to move.
Arnold and Fleming have never seen any spirits at The Inn, but there are other accounts to prove that past residents may still remain. Arnold said that one of his students, a clairvoyant, visited The Inn and reported that it contains two things in abundance: snakes and ghosts.
A painter working on the structure reported seeing an old farmer looking out of a window at him. No one was staying there at the time.
To this day, nothing bad has happened to Arnold and Fleming at The Inn, and they continue their restoration work there, most recently returning a smaller building to its place on the surrounding grounds.
Instead of being frightened, they are grateful to be part of the history of Oakley Hall and The Inn.