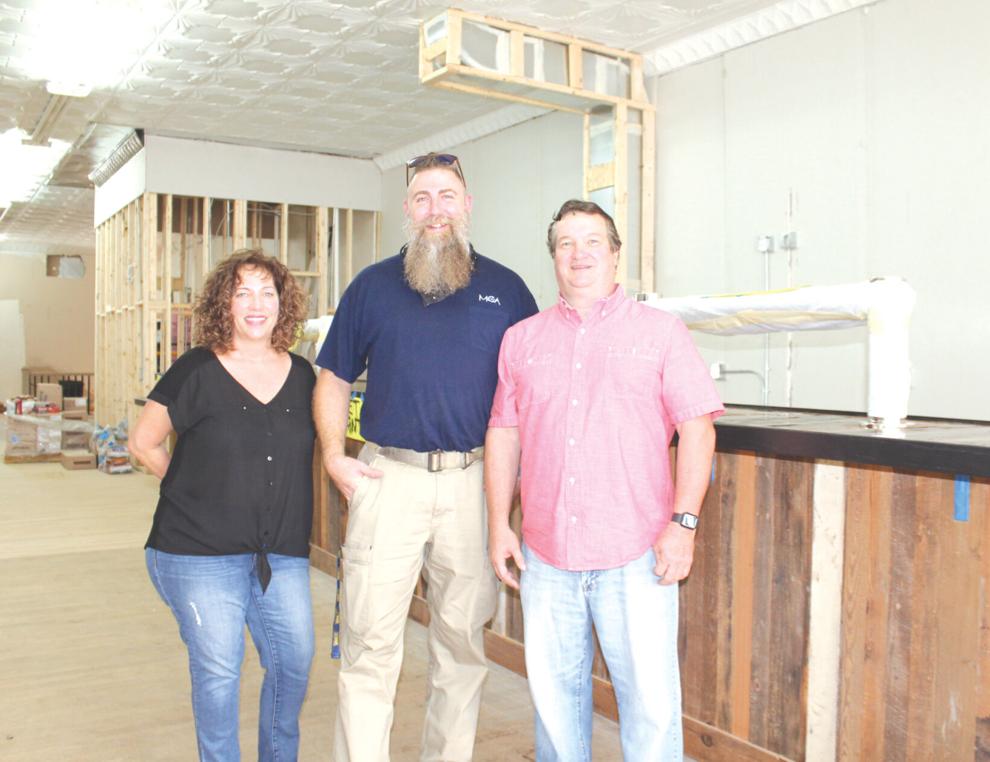 With a new ownership team of Kim Catron and Brickey Branning and Head Brewer R.J. Cassle, the former Leggett's building in downtown Warrenton is moving toward completion of its transformation into Bragging Rooster Beer and Mead.
Catron and Branning purchased the building in 2021 from Kristen Baughman and Zayne Taber and, along with Cassle, are working toward Baughman and Taber's goal of establishing a brewery and meadery in the county seat.
Renovation work began in April and has included a new roof and new infrastructure, from water and sewer lines, to a heating and cooling system. 
However, the partners want to retain the historical aspects of the building while bringing a modern flair. Plans call for retaining tin ceilings upstairs and downstairs wherever possible, maintaining the original floors as much as possible, and restoring the staircases that became a familiar sight to Leggett's customers. In addition, the original windows have been refurbished.
The 10,000-square-foot building, with 5,000 square feet on both floors will feature a taproom on the upper floor and brewery on the lower floor.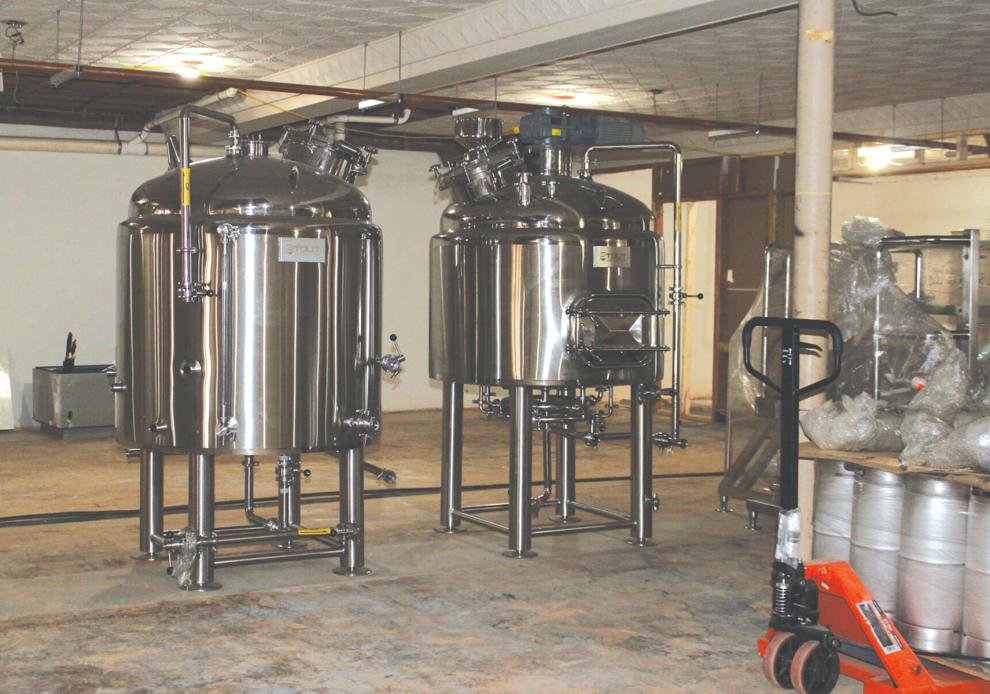 To prepare the lower floor for its new role as a brewery for beer, mead and cider, one of the first steps was removing 29 tons, or, as Branning likes to put it, eight elephants' worth, of concrete.
The brewing equipment arrived not long ago, after sitting in the port of Los Angeles for two months.
The upper floor will feature the taproom and plenty of space for customers to relax and gather with friends in several living room-like sections.
The bar was constructed from reclaimed barn wood. 
The space will also include tables constructed by Cassle's father from reclaimed barn wood, and restrooms labled "hens" and "roosters."
The taproom is expected to open soon with a selection of craft beer and ciders made available through a collaboration with breweries in the Raleigh/Durham area.  
The space will ultimately feature games, including darts, cornhole and a pool table, eight TVs, a game section for kids and food trucks on the weekends.
After getting the taproom off the ground, Bragging Rooster will obtain a brewing license at a later point with plans to partner with local farmers and producers in order to use local ingredients as much as possible.
In the future, the business partners hope to dedicate a wall to local artists, allowing them to display and sell their works.
Bragging Rooster Beer and Mead is located at 120 S. Main St., Warrenton. For more information, email braggingrooster@gmail.com, or find Bragging Rooster on Facebook and Instagram.