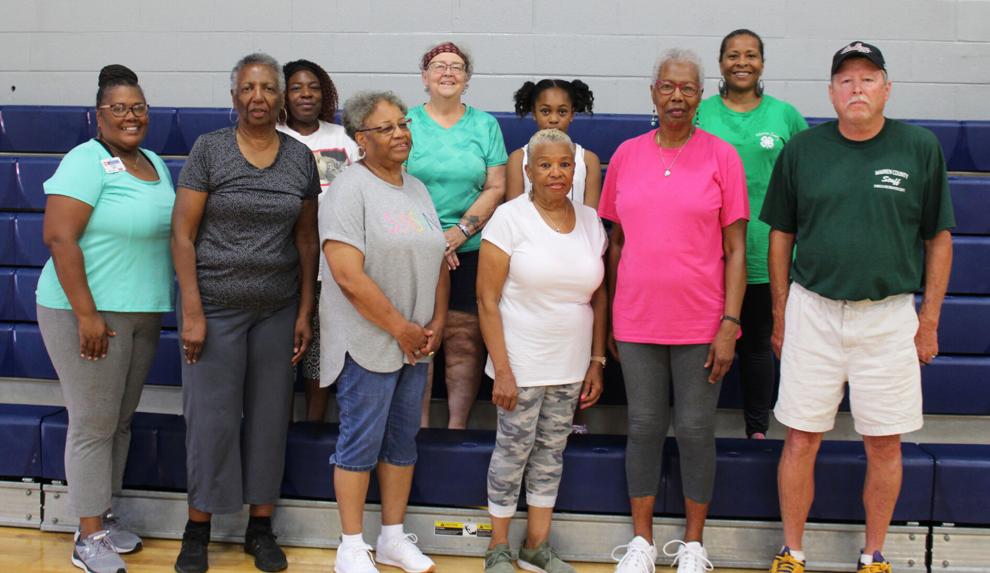 A new program made possible locally through a partnership between Warren County Cooperative Extension and Warren County Parks and Recreation focuses on helping the local aging population improve their well-being.
Known as LIFT (Lifelong Improvements through Fitness Together), the program aims to help its participants live healthier lives through physical fitness, nutrition and spending time with others.
Warren County's first series of LIFT classes began on June 19 at the John Graham gym in Warrenton with the promise of additional classes coming up in the fall. The summer classes are held three times each week.
Warren County Cooperative Extension Director Crystal Smith, who serves as the program's co-instructor, said that participants will discuss healthy recipes and the importance of regular water, vegetable and fruit intake. Part of each class is devoted to exercises, which the class members are encouraged to continue at home.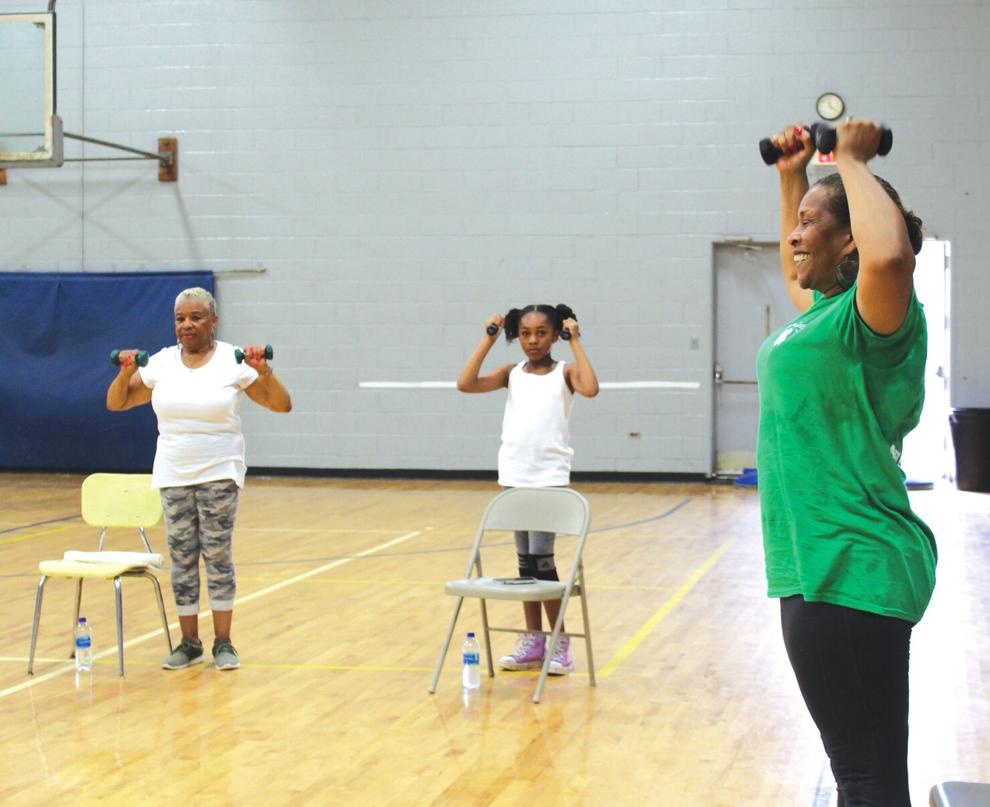 Serving as the other co-instructor for the class is Cathia Pope, intern with the National Caucus and Center on Black Aged.
Smith said that regular exercise is vital to maintaining people's mobility as they age and to maintain everyday independence. For this reason, a number of exercises will focus on maintaining one's strength for daily activities such as reaching for a cabinet, driving a long distance and increasing the number of grocery bags one can carry at a time from one to two.
Throughout the series of classes, which will conclude on Aug. 16, participants will encourage one another as they work toward their walking goals.
Smith said that each session will allow participants to reflect on the last class and what they have done between classes. They monitor their fruit, vegetable and water intake, along with their exercise since the last class on a tracking sheet so that they can monitor their progress.
Smith and Pope encourage everyone to walk 30 minutes each day or work up to that goal.
In addition to exercise and nutrition, Smith said that LIFT is also designed to build social connections. She said that spending time with others is especially important  after the COVID-19 pandemic prevented many people from spending time with family and friends.
Participants in the summer classes range in age from 50 to nearly 80, and Smith hopes that the momentum from this first series of sessions will continue.
Cooperative Extension plans to offer a second series of LIFT classes in the evenings this fall. Smith expects that the classes will be held from 6-7 p.m. two days per week at the Buck Spring Center.
In the long run, she hopes that classes can be held once each season, alternating between midday and evening sessions. Smith noted that Cooperative Extension now has technology that would allow consideration of hybrid in-person/virtual classes in the future.
For more information or to register for fall LIFT classes, contact Crystal Smith at Warren County Cooperative Extension at 252-257-3640.