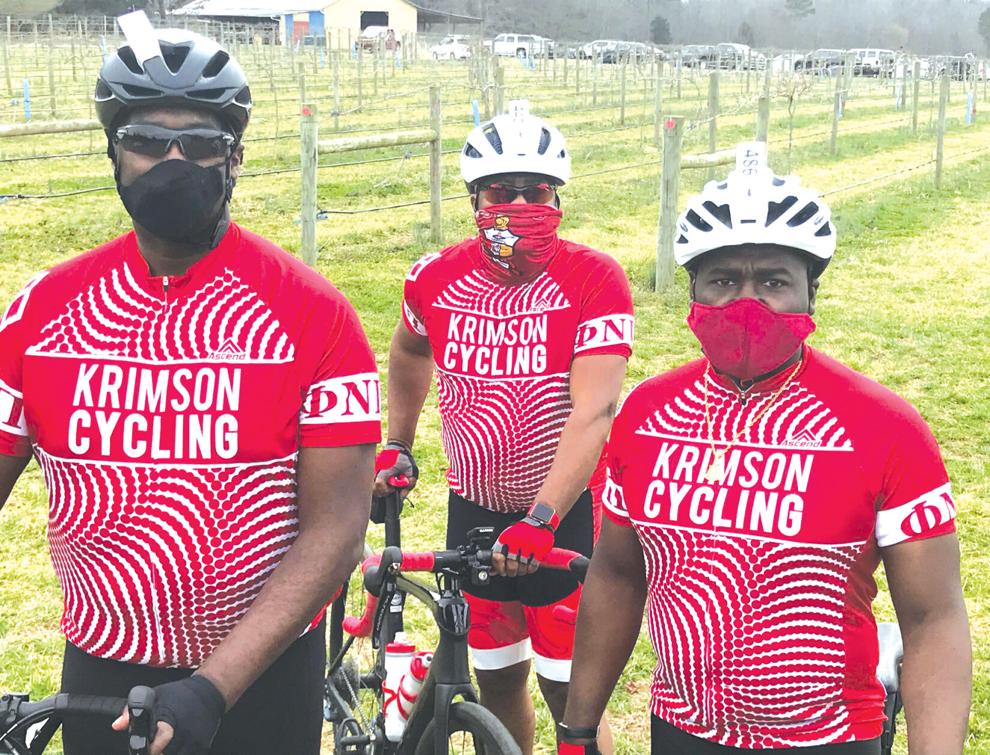 On Saturday, a Black-owned Warren County winery hosted a cycling event with predominantly African American riders, with proceeds of the inaugural partnership going to a charity with a stated mission of transforming Black communities "one child at a time." Ride de Vine at Seven Springs Farm and Vineyard was for people of any ethnicity to enjoy, but the Axtell Ridgeway Road location proved to be an ideal intersection for celebrating the "lifestyle" change Preston Williams envisions for local Black communities. 
"Of course we're a Black-owned venue," said Williams, the Seven Springs caretaker. "Primarily, we love to see our people coming together, always enjoying the finer things in life in a peaceful setting, and so by (there being Black riding groups here) and us being a Black venue, it just added icing to the cake. But even though both of the entities were for people of color, it's for everybody. So that added some additional flavor to it too, so it was well-represented by people of all walks of life."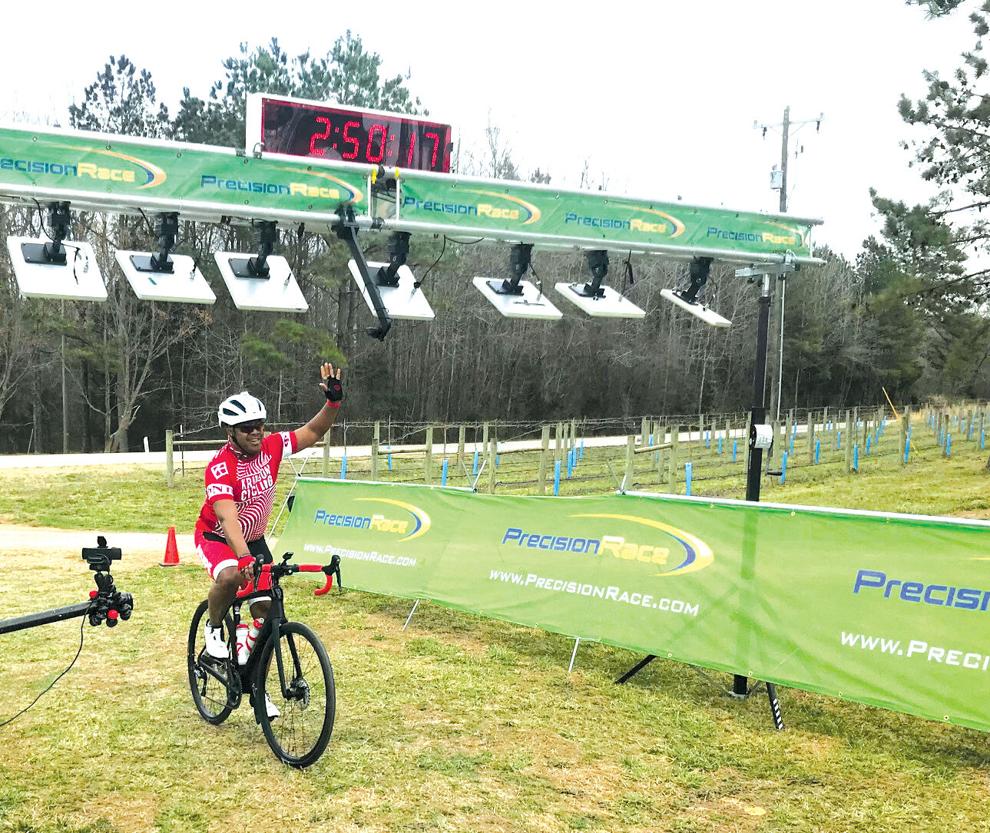 Riders sampled wine after their trek and had a couple of food trucks to choose their replenishment from. Raleigh's Ronald Kurney, 53, posted the top 55-mile time in 2 hours, 41 minutes and 35 seconds. Michael Rhynes, 29, of Charlotte topped the 25-mile field (01:16:57.9) and 19-year-old Wake Forest resident Maia Hughey bested the 10-mile ride competition. (00:49:10.0).
Most importantly, the sold-out event featuring 300 riders from several different states benefitted the Washington, D.C.-based Jack and Jill Foundation. The organization, according to its website, addresses issues "affecting African American children and families, by investing in programs and services that create a strong foundation for children to thrive longterm."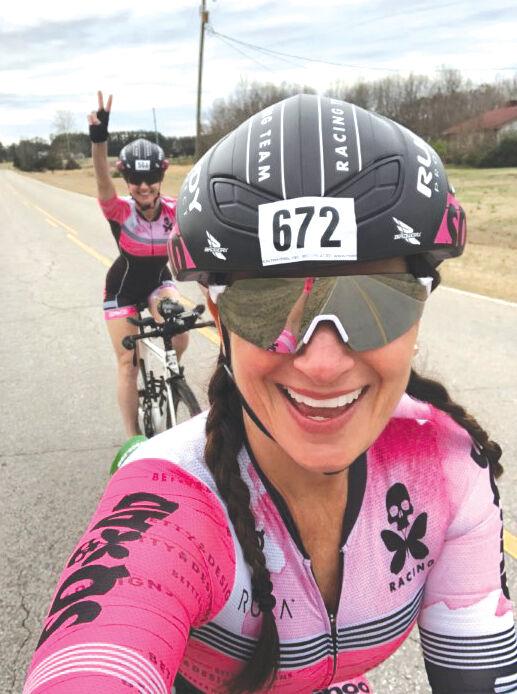 Cyclists represented at least seven states other than North Carolina (Virginia, Delaware, Maryland, New Jersey, Pennsylvania, New York, Illinois) and had three courses to choose from: 10, 25 and 55 miles. 
Why did so many flock to Warren County for the event?
"The winery," said Bruce Bokish of Precision Race, which handled cycling operations. "This was a good place for (Black cycling groups) to host a ride. It is African American-owned. The charity that benefits from the ride is called Jack and Jill Foundation of America, also an African American-oriented charity."
Bokish explained that Major Taylor, a world-champion African-American cyclist who died in 1932, serves as a source of inspiration for many cycling enthusiasts around the country who ride in his name. Some of those Major Taylor chapters were on hand Saturday, according to Bokish. 
The longest 55-mile route winded around the county, taking riders through downtown Warrenton, then east and north to Vaughan before hitting Wise-Five Forks Road. Oine Road took them back southward toward Norlina. 
"It was a nice ride through the countryside," said 80-year-old Durham resident John Hill, a veteran of National EMS Memorial Bike Rides that can be as long as 500 miles and multiple-days long. 
Frankie McLean, Tim Brinson and Ronaldo Dorsey donned red "Krimson Cycling" jerseys, representing Kappa Alpha Psi on their 55-mile ride. Each was visiting Seven Springs and Warren County for the first time. McLean and Dorsey hail from Durham and Brinson lives in Raleigh.
"Cycling is a good sport," Dorsey said. "It's a healthy sport. And African Americans ride, but we don't always do organized riding. And thanks to the pandemic, more people are beginning to cycle and beginning to see, 'Oh hey, I'm not the only one that's doing this.'"
"And this helps some of the (preventable illnesses) that are disproportionately affecting our community," McLean said. "... This is a way for us to try to get ahead of that. Hopefully more people will see it and start joining us."