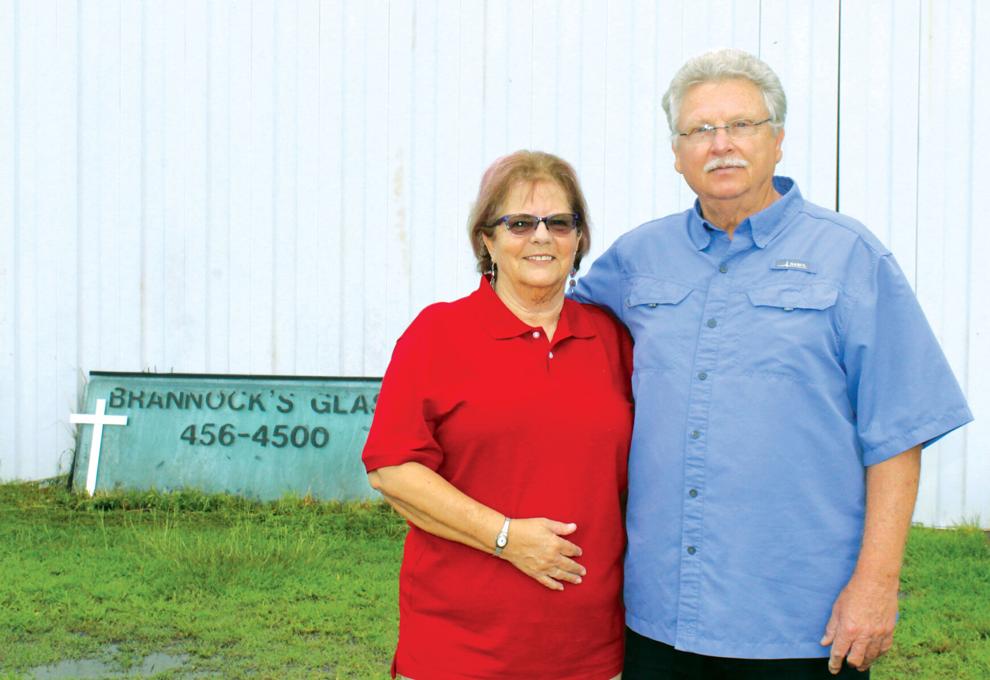 How many people have really noticed the glass on their vehicle, home, business, place of worship or other locations? For many people, the glass is just something that is there.
David Brannock and the team at his Norlina business, Brannock's Glass, view glass differently. For them, it is an important part of daily life, and installing it is something of a ministry to the community.
Brannock, who has lived in Warren County since the age of 3, is the son of Sarah Brannock and the late Willie Brannock. He described them as "good, godly parents."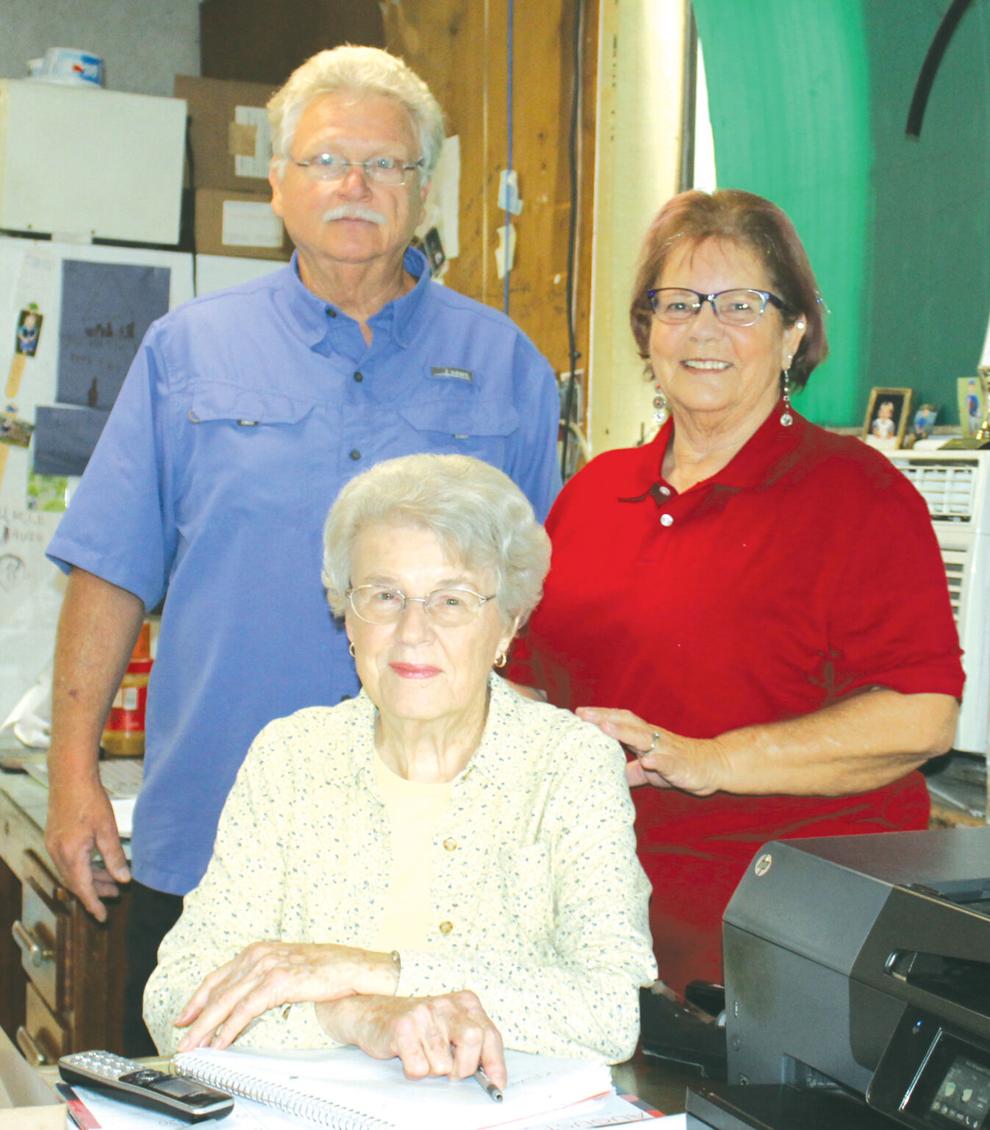 Now in the glass business for 43 years, Brannock got his start at AR Perry Glass in Henderson. There, he learned about glass, the Lord and life in general from Herbert Raines, who had learned from Mr. Davis there.
"He was a good, godly man who taught me a lot about glass and a lot about the Lord," Brannock said. "The Lord blessed him. 
Raines worked with many types of glass, like Brannock does now, but also provided lessons about life.
"He taught me about all glass," Brannock said. "The Lord blessed him. He could do it all. He also taught me about caring and making a difference, and doing it for the right reasons."
After working at AR Perry Glass for around 10 years, he opened his first business, E-Z Glass in Norlina, with Gary Campbell. After several years, they decided to take different business paths. 
In 1994, Brannock established Brannock's Glass. He credits Warrenton's Sears Bugg will providing funding that made this possible. To house his new business, Brannock purchased the former CP&L building on Airport Road near Warrenton, tore it down and rebuilt it at the US 1 location on land he purchased from the late John Thomas Harris II.
The business remains at the same location today, where Brannock offers glass for a range of needs, including bulletproof, storefront, church, auto, plexiglass, shower doors and more. 
Brannock's Glass has built a strong base of customers in the Warren and Vance County, North Carolina, and South Hill, Va., areas.
Brannock views his business as a blessing from God, not just because he loves his work and treasures the people he works with, but it also provides a means for him to minister to the community by meeting an important need.
He views life with an attitude of thankfulness, especially after a serious accident in 1997. Brannock's son was thrown from the vehicle, and the truck was totaled. His son has told him that he remembers two angels taking him out of the truck. He views the accident as a life-changing moment.
"It was the best wreck I ever had," he said. "I thank God for sparing my son's life. I grew closer to my family and the Lord."
Brannock could not work for several months due to his injuries, but his brother, Garry Brannock of Brannock's Glass & Vinyl, kept the business going.
"It's nice to have a brother who is a brother in the flesh and a brother in Christ," David said.
He treasures his immediate family — wife Debby; sisters Dianne Stallings and Patricia Powell; daughter Laura Jessup, her husband John, and their children, Jace and Knox; and son Lee Brannock his wife Dana, their son Behr and daugher Adaline "Addie." David also treasures his church family at New Life Baptist Church in Norlina.
"I love my brothers and sisters in Christ," he said.
The feeling of family extends to Brannock's Glass. From the minute that customers walk in or call and are assisted by Debby Brannock or Jean Frazier at the office, to the time that David completes the work, the business team wants to extend a feeling of friendship and Christian love.
David is excited about the future of Brannock's Glass with the addition of Andrew Black, whom he described as a good Christian man, to the business team. Currently, Andrew assists with windshields, but David is teaching him about the other aspects of the glass business, including homes and businesses. David hopes to be the example to Andrew that Herbert Raines was to him.
Through his work and other aspects of his life, David hopes to reflect his gratitude to God, his family and his community. He transforms leftover mirror glass into crosses that people can pick up at no cost to share their faith with others.
David believes that God put him exactly where he needs to be to help others and would not want his business to be anywhere but Warren County. He is thankful for the community and everyone in it, from emergency personnel to the general public. 
"I have seen a lot of people in the county help a lot of people," David said. "I love Warren County. I love people. Jesus Christ is what keeps me going."
Brannock's Glass is located at 1255 US Hwy. 1 North, Norlina. Regular business hours are 8 a.m.-5 p.m. Monday through Friday. Services are available 24 hours a day for emergencies. For more information, call 252-456-4500.