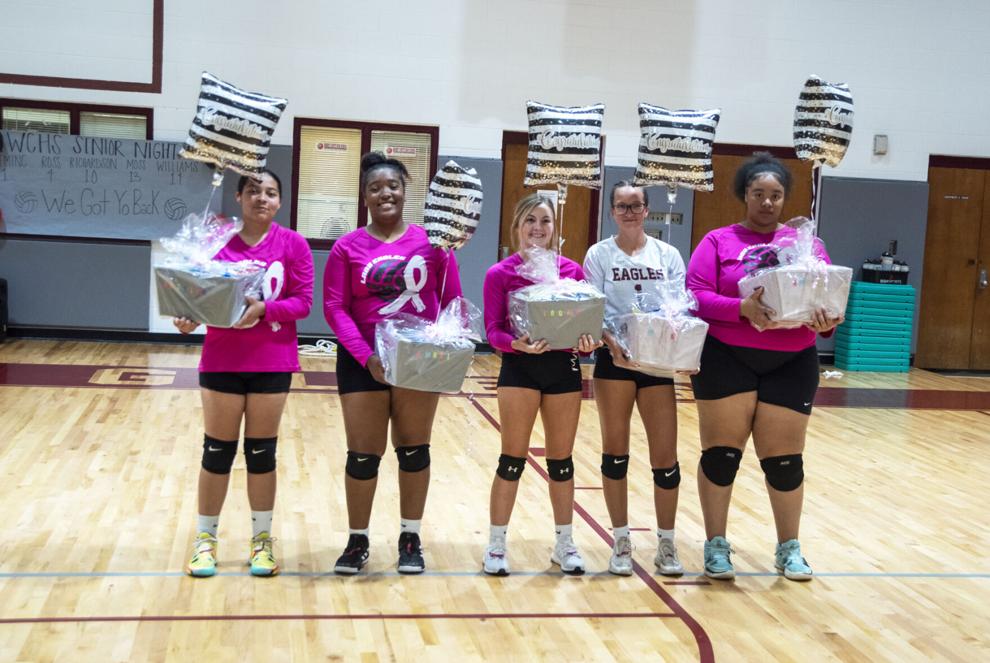 The Warren County High School varsity volleyball team wrapped up an outstanding regular season last week as champions of the Tar Roanoke 1A Conference with a conference record of 15-1. The team's overall record was 17-1.
On Oct. 18, WCHS honored the team's seniors: Mia Fleming, Logan Ross, Katelyn Richardson, Jamari Moss and Amiyah Williams. The Eagles celebrated Senior Night in good fashion, defeating Rocky Mount Prep by a score of 3-0.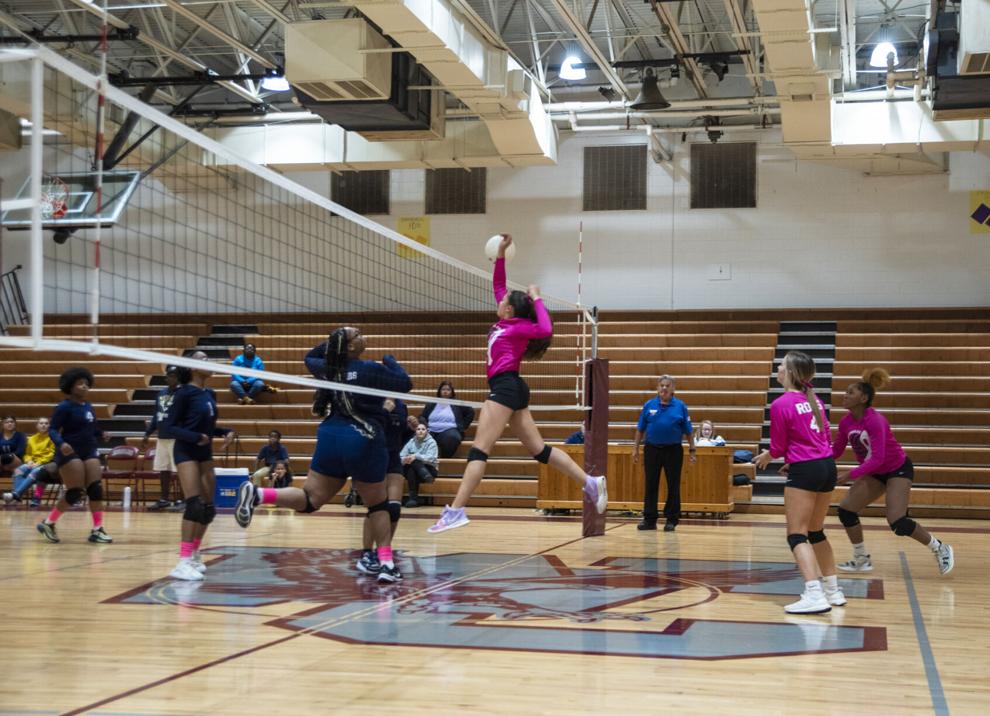 Head Coach Haley Curley noted that six out of the team's 12 players returned from last year's team that also finished the season as conference champions, including the five seniors. Other standout players included Mariah Harris, a freshman, and Aryana Meadows, a transfer from Vance County.
Curley also highlighted the work of Assistant Coach and WCHS graduate Aqueria Hargrove.
"She has been phenomenal," Curley said.
Seniors Jamari Moss and Logan Ross served as captains this year. Curley described them as great role models for their teammates who played important roles in preparing the team before the start of the season when it was without a head coach.
"They took the initiative," she said. "They really got the season going and pulled in that leadership."
Curley became head coach just a few days before Warren County's first game of the season — against rival Vance County. The Eagles won.
"That set the tone for the season," Curley said.
She is proud of the focus that the team has demonstrated, beginning with practice.
"The girls are very serious," Curley said. "They take practice seriously. That is the tone for Warren County High School athletes as a whole."
She praised WCHS coaches for their dedication to student-athletes.
"They work on training athletes as individual athletes," Curley said. "They go into the weight room with them and open the gym."
She expressed gratitude to Athletic Director Victor Hunt, Jr. for his dedication to the volleyball team.
"(He) has really taken the time to grow the program" Curley said.
The volleyball team faced its toughest challenge in the second game against Weldon. That game wound up being a loss for the Eagles, the first of the season, but Curley said that the game ultimately made her team better athletes.
"To finally face a loss and build back from that, it was our toughest game, but it made us stronger as a team," she said.
The Warren County volleyball team entered the state 1A playoffs Saturday with a home game against Voyager Academy of Durham. 
While the Eagles lost that game, they finished the season with an overall record of 17-2. There is also much to be excited about for next year as Warren County strives for its third straight conference championship.